Review: Gabrielle D'Ostilio, Benjamin Pereira cast their 'Godspell' in powerful show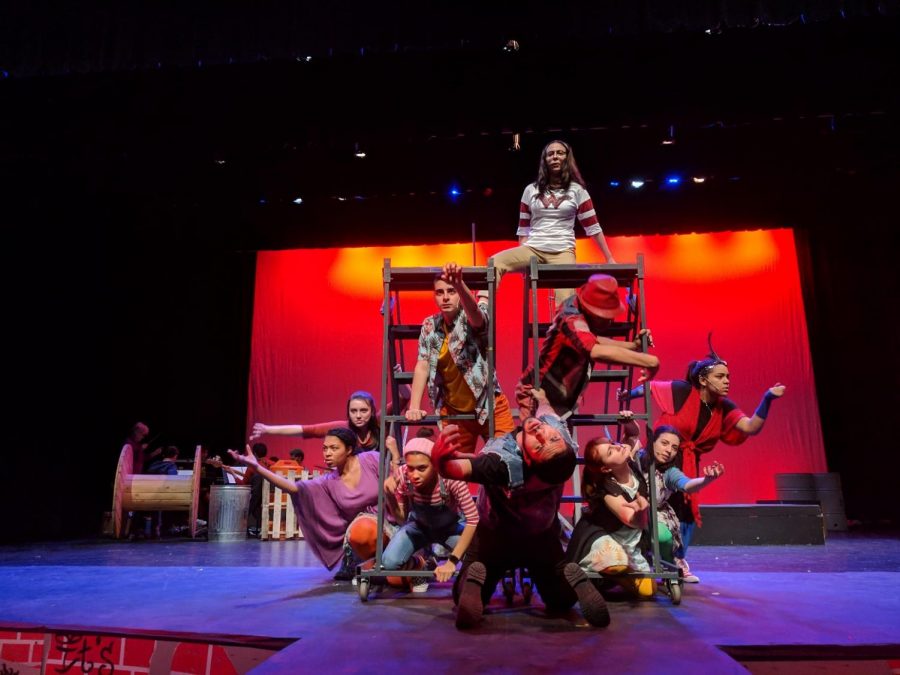 Looking for high energy fun? You won't have to look too far. This year's school play is no other than the exhilarating "Godspell." With crowd interaction and upbeat songs, clear your schedules because this is a must see opportunity.
"Godspell" the musical dates to 1971 when it debuted Off  Broadway, and got promoted to Broadway five years later. It was conceived and originally directed by John-Michael Tebelak with music and new lyrics by Stephen Schwartz. The story, which was later made into a film, uses Biblical characters and demonstrates the importance of loving one another and creating a beautiful community.
The leads in this year's musical — which debuted to the public Thursday, April 4 — are senior Gabrielle D'Ostilio as Jesus and senior Benjamin Pereira as Judas. If you decide to attend this show, you will not be surprised as to why these individuals executed the roles of these characters. Between both Gabby and Ben, these individuals have amazing voices and play their character effortlessly.
Gabby's solo song "Beautiful City" was elegant and full of power. She displays great confidence and emotion into every song she sings and moves the crowd to tears with her portrayal of Jesus.
Ben opens up with the first solo song of the show with "Prepare Ye" after the "Tower of Babble" scene. He steps out into the crowd and belts out this powerful song. The way Ben presents himself and delves into his character really draws your attention towards him throughout the story.
Michael Burnett, the director and choreographer of the show, effortlessly pieced the show together and really depicted what this show was all about. The choreography and staging was amazing and well rehearsed and seemed as though it was natural and not staged. Every little aspect was entertaining to watch and it captivated my attention, whether it was the humor or the acting.
Cast members were not shy of getting up close and personal with the audience, and that's what I really thought brought the cast and audience together. The cast goes out and dances with the audience and strike up a conversation and even occasionally bring a crowd member on stage for charades. Because of this, it made the show more entertaining to watch when you saw a non-cast member being brought into the story of the show.
The production gave me a sense of joy and love. While watching the show, I could feel that the cast and crew members felt like a family with each other. Because of that, it reflected unto the audience and touched the hearts of every individual.
When I left the show, I couldn't stop smiling and replaying the songs and choreography in my head. I honestly think that this show at Danbury is a once in a lifetime opportunity to see all these unique individuals up on stage creating a beautiful story.
"Godspell," produced by DHS Productions, will have more shows Friday, April 5, at 7:30 p.m. and Saturday, April 6, at 1 p.m. and 7:30 p.m. in the auditorium.
About the Writer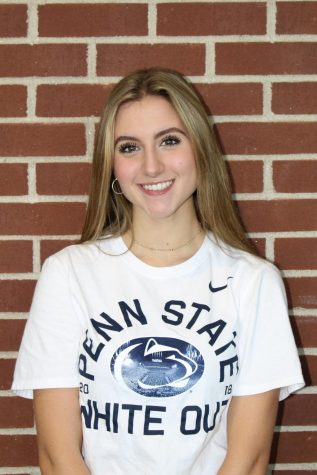 Joelene Hefferon, Staff Writer
This is my first year being a part of the Hatters' Herald. I decided to take journalism this school year to expand different forms of writing. Growing...