Class of 2021's Valedictorian Caleb Schlissel Has Big Plans For His Future and The Future Of Biomedicine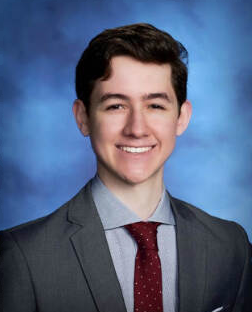 As a programmer, builder, and driver on the DHS Robotics Team, Caleb Schlissel intends to "study biomedical engineering in [his] pursuit to find a cure for type 1 diabetes, a condition he has lived with since he was three." He is a dedicated musician, who plays the flute, saxophone, piano, and is currently an officer in the Modern Music Masters group at DHS. Although he stated it was difficult to comment on his own work ethic, he described himself as a "diligent, ambitious, and responsible student. He believes that his actions and their effects are reflections of my character, so he does everything to the best of his ability and never cuts corners."
When asked whether he has been aiming for the stars of valedictorian since the beginning of his high school career, Schlissel replied, "I have always been a rather competitive person, so achieving the position as valedictorian was important to me from the start of my high school career. The primary reason for my motivation can be attributed to my relationship with the current salutatorian: we've been both academic rivals and friends since middle school. She has always kept me on my toes, and our competitiveness constantly kept me motivated to do my best."
When asked how he maintained his amazing GPA amidst a pandemic, Caleb said that "the transition required a large amount of self-discipline and responsibility, especially since I found myself without a rigid schedule, and eventually was able to establish a routine that allowed Schlissel to hold myself accountable to his obligations."
With this competitive and goal-oriented attitude, Caleb has taken on a plethora of Advanced Placement courses that put him above many others in his class. The list of these courses includes AP World History, United States History, Language & Composition, Literature & Composition, Computer Science Principles, Computer Science A, Physics 1, Physics 2, Calculus BC, Statistics, and Macroeconomics.
When asked how his friends and teachers would describe him, Schlissel replied "I hope that my friends or teachers would describe me as mature, driven, and compassionate. I believe that these qualities are fundamental to maintaining healthy relationships with peers and mentors, which is why I strive to demonstrate such characteristics on a daily basis."
Lastly, Caleb would like to give some special shout-outs. First, to some of his teachers that he credits for his accomplishments. Caleb says "two of my teachers from junior year, Ms. Passarelli and Mr. Miller, stand out to me as mentors who helped me learn and succeed. Ms. Passarelli (my AP United States History teacher) provided me with an abundance of guidance and insight that allowed me to adopt a more malleable worldview, while Mr. Miller (my AP Computer Science Principles teacher) always challenged me to push myself and think outside the box when approaching complex problems. I will always be grateful for their support.
Secondly to his parents, who "provided the encouragement and affirmation that he's needed, and have given me every opportunity to succeed." Without them he says, he certainly would not be in the position that he is today. "I truly can't thank them enough."
About the Writer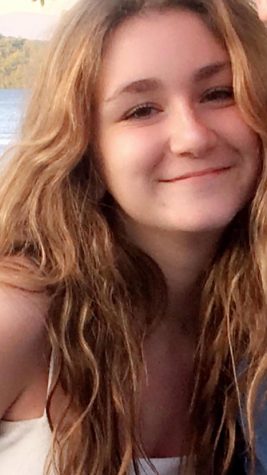 Callie Emmans
I'm a junior at Danbury High School and this is my first year writing for the Hatters Herald.

I have always gravitated towards writing and literature...