LaRosa promoted to DHS assistant principal post
Has served as Science Department head
Senior Dennis Duran has a lot of good things to say about John LaRosa, science teacher, Science Department Head, and soon-to-be assistant principal at DHS.
"He's just very kind, and helpful," Duran said. "He's one of the best teachers I've ever had."
The district in May announced that LaRosa, who began his teaching career at Danbury in 2005 as a biology teacher, would replace the retiring Michael Clarke as an assistant principal. He starts work in the new post July 1.
LaRosa points to the success of the Science Department as one of the reasons he was selected for the promotion.
"The Science Department is a really collegial group; everyone works well together," he explained. "I think the teachers are forward-thinking in the willingness to with students and help them improve their education." LaRosa said he believes this is one of the reasons Principal Dan Donovan and Associate Principal Meghan Martins recommended him for the job, to help spread these skills to other departments.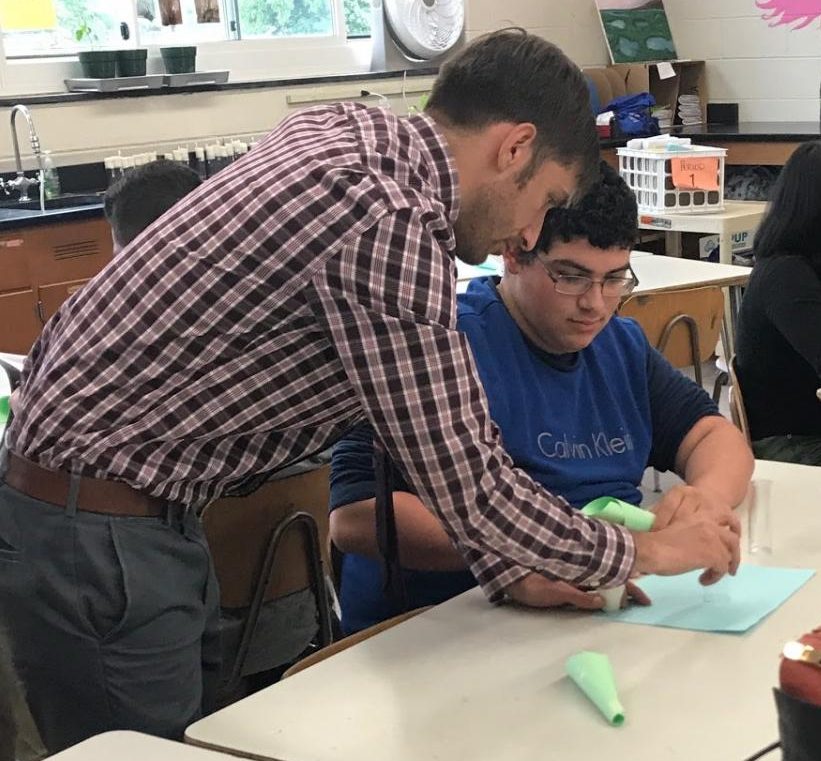 "While Mr. Clarke will be missed, Danbury High School is very fortunate to find a replacement in Mr. LaRosa," Donovan said. "He comes with a strong background in instruction, and we are looking forward to having him work with teachers throughout the building."
In making the announcement, Superintendent Sal Pascarella said: "John has been an effective, hands-on leader of our science faculty for several years, bringing positive changes to the way we teach our students in this fast moving area of study. As an assistant principal, he will be very effective in continuing his work with all of his colleagues at DHS, and he will be a continued positive force for the students he cares about so deeply."
LaRosa graduated from the University of Connecticut with a bachelor's degree in WildLife Biology Management. He then earned a master's degree in Science Education at the University of Bridgeport.
However, he became interested in leadership and decided to return to UB to earn his certification in Educational Leadership. This certification helped LaRosa in the department head job because it taught him how to help adult educators in addition to teaching kids.
Still, he said, it's a challenging tightrope to walk.
"Part of my job is working with students  to improve their education and the other part is working with teachers to help them improve their ability to teach. It's just hard to balance two different things. Adults are different than kids," he said.
As far as challenges go with the new job, LaRosa said the hardest part may be in building a relationship with a wider group of students. "Currently, I have a good relationship with my students and I'm going to have to build a relationship with a large portion of new students. So I think that will take some time," LaRosa explains.
Senior Sergio Sousa doesn't expect that LaRosa will have much trouble with that challenge. "He's a very funny guy, but has a serious side to him as well," Sousa said. "He knows when it is time to work and when it is time to have a laugh, but he gets things done."
LaRosa said he is going to miss working with students such as Sousa and Duran and so many others in the classroom.
"I'll miss interacting with students in that kind of way," said the new administrator. 'The grading not so much, but I'm sure I'll miss my students plus I really love science and this class is all about that."