Review: 'Bohemian Rhapsody' hits a high note
Hang on for a minute...we're trying to find some more stories you might like.
Review: 5 Stars
"Bohemian Rhapsody," which opened over the weekend at Loews AMC Danbury 16, captures the soul and charisma that Queen frontman Freddie Mercury was known for.
The actor Rami Malek, perhaps best known as the star of USA Network's "Mr. Robot," executes the lively Freddie Mercury impressively and does not hesitate to dive deep into the character.
From the performances, to the outfits and the hit songs, "Bohemian Rhapsody" takes the audience back in time to a once-in-a-lifetime experience. The movie is largely centered on Mercury's growth of fame as a young man and how fame can change a person. The title of the movie, of course, comes from the iconic group's long-play hit of the same name.
Although this movie is a must-see, something that I did not favor in the movie was how Mercury was portrayed at times. Mercury was seen as though the bad guy for parts of the movie, when in reality was just lost in the wrong crowd and idea of life. The ending had a bittersweet moment that shed a tear to the audience's eye, and left the audience to reminisce of the good old days. The music made you want to get up and dance, and as an individual who was not born in that era, it made me wish to be born back in the 70's and 80's. Overall, this movie is a MUST watch and had an incredible message and history.
The movie, rated PG-13, has a run time of just over two hours.

About the Writer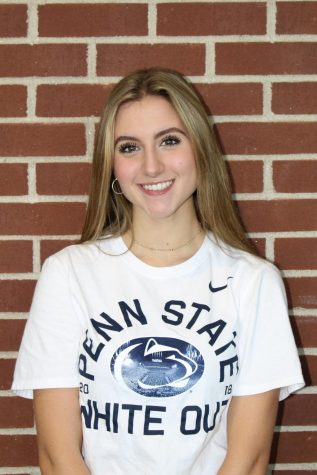 Joelene Hefferon, Staff Writer
This is my first year being a part of the Hatters' Herald. I decided to take journalism this school year to expand different forms of writing. Growing...