DHS celebrates academic achievements
School no longer a state 'focus' in ELA; achievement gap shrinks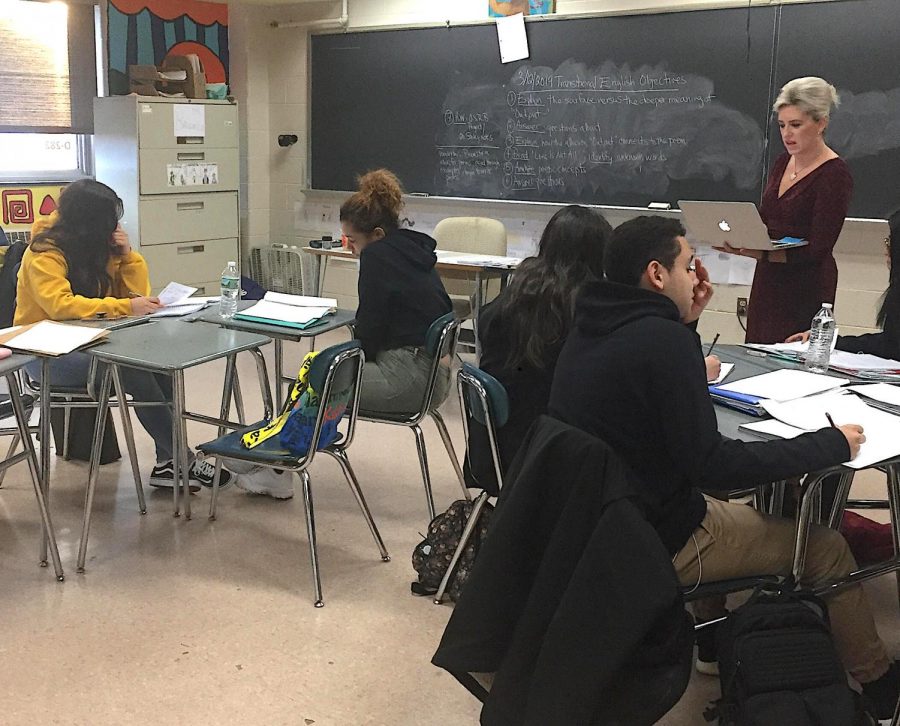 Students and staff at DHS are unified in their celebration of two significant academic achievements reaching the school. With intense concentration and diligence, the English classrooms at DHS have finally welcomed significant student success. Ultimately, the new success has led to a surge of students earning a diploma.
Student gains in the English classroom is best marked by the recent removal of DHS from Connecticut's "focus list." The "focus list" is released by Connecticut's Next Generation Accountability Index and highlights schools whose academic growth among high need students are consistently below state standards.
For the past few years, DHS had been classified as a "focus English" school. Schools whose English Language Arts growth, or SPI, for high needs students—which includes free/reduced lunch, English learning, and special needs students—falls in the lower 10 percent of the state is identified by the state as a Focus ELA school. The SPI performance index for high needs students for DHS has finally extended beyond the bottom 10 percent early this year, enabling the school  to be removed from the focus list.
"
One of the first things I worked on when I first came here was to detrack the high school, which means that no longer are students placed in classes solely on their academic performance."
— Meghan Martins, associate principal of instruction
"Our removal from the focus list is definitely due to our wonderful increase in English test scores. We've consistently met our growth targets for STAR since its inception, and have seen a higher percentage of goal PSAT scores from last year to this year," said Nicole Martone, head of the English Department who also teaches two English classes.
In the past school year, 51.3 percent of ELA SAT scores met or exceeded Level 3 (the goal for the SAT). Meghan Martins, associate principal of instruction, affirms this growth, saying, "I have seen firsthand an increase in student PSAT and STAR scores this year alone."
DHS has made numerous improvements  to facilitate this score increase. "We have increased the use of technology for personalized interventions, such as READ 180 for reading comprehension, Khan Academy for reading and writing and language skill development, and Membean for vocabulary development," explained Martone. "Most importantly, however, we've focused on personalizing instruction."
The administration says small group instruction particularly helps ELL students, who may struggle more with the English curriculum. "Responding to the needs of both ELL and SPED (Special Education) students has enabled them to ease into their classes and understand the content more," explained Stacey Brugnolo, ELL Department head and transitional English teacher.
The increasing amount of students passing their courses and fulfilling their credit requirements is also a contributing factor to the school's rising graduation rates—another achievement recently garnered.
Achievement gap shrinks
DHS has outpaced the state growth in its  overall graduation rates, from 78.9 percent of students graduating in 2013 to 83 percent in 2018. However, this only extends to a four-year cohort graduation requirement, and 6.9 percent of students at DHS are still enrolled after four years, on their own pace toward graduation.
Principal Dan Donovan said, "I felt an extreme sense of pride that the plan we've implemented works." However, his reason for the increase in student performance can primarily be contributed to the increase in expectations.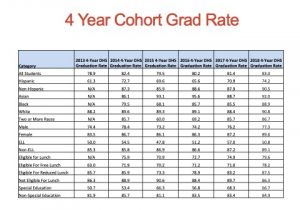 "It used to be students were simply expected to come to school and sit in class," Donovan explained. "No longer is it good enough to just attend school, but now it is expected to be successful."
Brugnolo expanded on this, saying, "All teachers encourage students to take more challenging courses in order to develop themselves academically. I think students have responded well to these increased demands."
In response to these increased academic demands, senior Kayla Downs has noticed her peers becoming more focused. "Students are now realizing the importance of passing tests and courses in order to get into college and become successful," she explained. "Many of my peers and I study before every test, and pay close attention to our caring teachers. Knowing that our hard work is paying off makes me feel an immense sense of pride in our school."
This remarkable growth is accompanied by an intensely fluctuating demographic in the school's growing population. Between 2013 and 2018, the amount of Special Education students has risen by 1.5 percent, and the amount of students eligible for free/reduced lunch has risen by 13.4 percent. Though the ELL enrollment number remains fairly constant, their needs are also expanding as the Newcomer class enrollment has grown from 13 students to 60 students.
Despite this, achievement gaps are beginning to close as subgroup improvement rates are outpacing the growth of others. Graduation rates for students eligible for free/reduced lunch have increased by 7 percent between 2012 and 2018, and by 16 percent for Special Education students.
More high needs students are consistently meeting the PSAT and STAR score requirements. In explaining this phenomenon, Martone said "We've recognized that as their demographics are changing, we have to ensure that all students are college and career ready. We make adjustments according to the rise in new needs."
These adjustments include the implementation of the Twilight program, which enables after-school credit recovery, an ELA Summer Program, and a Newcomer course for ELL students. "We try and look at data points to see if our scores are rising in order to focus on all students and give them the support they need," said Martins.
Supporting students also extends to encouraging their personal academic ambitions. DHS has seen an increase in students taking AP and Honors courses in recent years. Martins said she believes that the expanded accessibility of these rigorous classes has directly contributed to this.
"One of the first things I worked on when I first came here was to detrack the high school, which means that no longer are students placed in classes solely on their academic performance," she explained.
To enroll in an AP course in 2009, a student must have been in the top 10 percent  of their class and had a strong recommendation from their teacher. Now, any student may enroll in an AP course. "If the kid wants to try, they should be allowed to. Supporting all students makes achievement more accessible overall," Martins said.
DHS still seeks to improve from here. One of the most important questions asked by the DHS staff is how it can be more culturally responsive to its diverse student population.
"For ELL students in particular, it is extremely important that teachers are culturally-responsive in order to increase their responsiveness in the classroom," explained Brugnolo. "Teachers should learn about the culture of where they came from and learn to apply it to their teaching in order to generate a better relation between ELL students and what is being taught."
However, many DHS administrators and staff members said  that staying consistent with their improvements will yield similarly positive results in the future. "Continuing to adhere whole group instruction to Common Core Standards, coupled with increased expectations for our students, will allow for more students to reach those standards overall," said Martone.
Donovan cited hopes for the new change to block scheduling and the inclusion of a FLEX period, saying, "I believe this will continue our trend of student improvements overall."
The recent academic accomplishments of DHS can best be summarized in Donovan's conclusion: "Danbury High School has heightened its expectations, and our students have risen to the occasion. We can only anticipate a bright future for us Hatters."
About the Contributor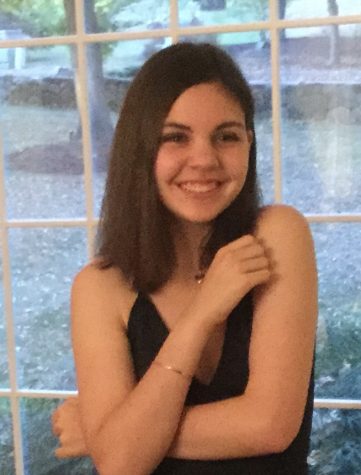 Viktoria Wulff-Andersen, Editor-In-Chief
This is my third year writing for the Hatters' Herald. I started as a sophomore and am now embarking on my last year as a senior. Ever since I was a young...