Review: Holding court over coffee at Barrister's
Hang on for a minute...we're trying to find some more stories you might like.
Located on One West Street in Danbury, right across the street from The Danbury Public Library and right next door to the Naugatuck Valley Community College Danbury campus, sits a small coffee shop named Barrister's Coffee House.
Barrister's Coffee House is owned by Tracy Hoekenga. She created it with the idea of "creating unity through compassion."
Upon entering, I immediately felt welcomed and relaxed. I liked the urban vibes it gave off being right in the center of all the action next to Main Street.
On the inside, the walls are painted black, brown, and yellow while string lights and paintings hang on the walls. There are also antique items on the wall such as an old bike and a pay phone.
There are several wooden tables scattered throughout the shop to pull up a chair. There are eight brown leather couches in two groups of four to collaborate with colleagues. In addition, at the back of the shop there are cubicles for quiet independent work.
There is Wifi but you have to go up to the desk and be provided with the code. Some people prefer to use their hotspots though as the Wifi isn't that fast with several people on it at once.
The draw of this place is all the different kind of people you encounter while in the shop. There are many students, families, and business professionals meeting up.
The amount of drink options rival Starbucks and taste just as addicting. You can choose between coffee, macchiatos, lattes, hot chocolate, iced tea, lemonade, and their very own "barriccinos" in various flavors such as mocha and caramel.
I like how they made their own type of drink and I think naming it a "Barricino" is clever. When the drink is ready, it looks as elaborate. For example, the caramel barricino is topped with whip cream and drizzled caramel.
The Barricinos come in three sizes: superior, appellate, and supreme. The superior is priced at $3.95, the appellate is priced at $4.45, and the supreme is priced at $4.95.
In my opinion, the prices are fair considering they are similar to places like Starbucks and Dunkin Donuts.
As for food, there all day breakfast options and a bakery. For the all day breakfast, you can choose between oatmeal, sausage egg and cheese on a croissant, or sausage egg and cheese on an English muffin.
At the bakery, there are options such as bagels, cinnamon buns, assorted cookies, chocolate croissants, loaf cake, and scones.
The bagels and pastries are brought in fresh every morning from New York City. This makes everything taste fresh and delicious.
Another food option I enjoyed was their pizza bagels. It's not like the pizza bagels you find at the grocery store. It is a full sized bagel with tomato sauce and cheese melted on top with your choice of pepperoni or spinach on top. The pizza bagels are priced at $3.49. Or you can get two for $5.49.
Another popular item that I want to try next time is "The Waff," a breakfast sandwich composed of waffles. The Waff is priced at $2.79.
The only critique I have is parking. There are limited parking spots on the road to the side of Barrister's. You have to compete with students from Naugatuck Valley Community College or people visiting The Danbury Library to secure one of those spots. If you don't get one of those spots you are left walking a far distance. However, this is to be expected with an urban shop on Main Street.
Barrister's is open 7 a.m.-5 p.m. Monday-Friday and 8 a.m.-2 p.m. Saturday. I strongly recommend stopping in when you get a chance.
Barrister's is perfect for any student who is looking for somewhere quiet to get their work done, somewhere to collaborate with friends on a project, or grab a quick bite to eat.

About the Writer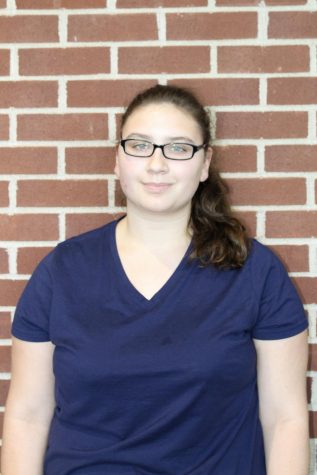 Jenna Coladarci, Staff Writer
This is my fourth year writing for The Hatters' Herald. I joined the Hatters' Herald because I love writing and I am always looking for places where...