Gay-Straight Alliance attends True Colors Conference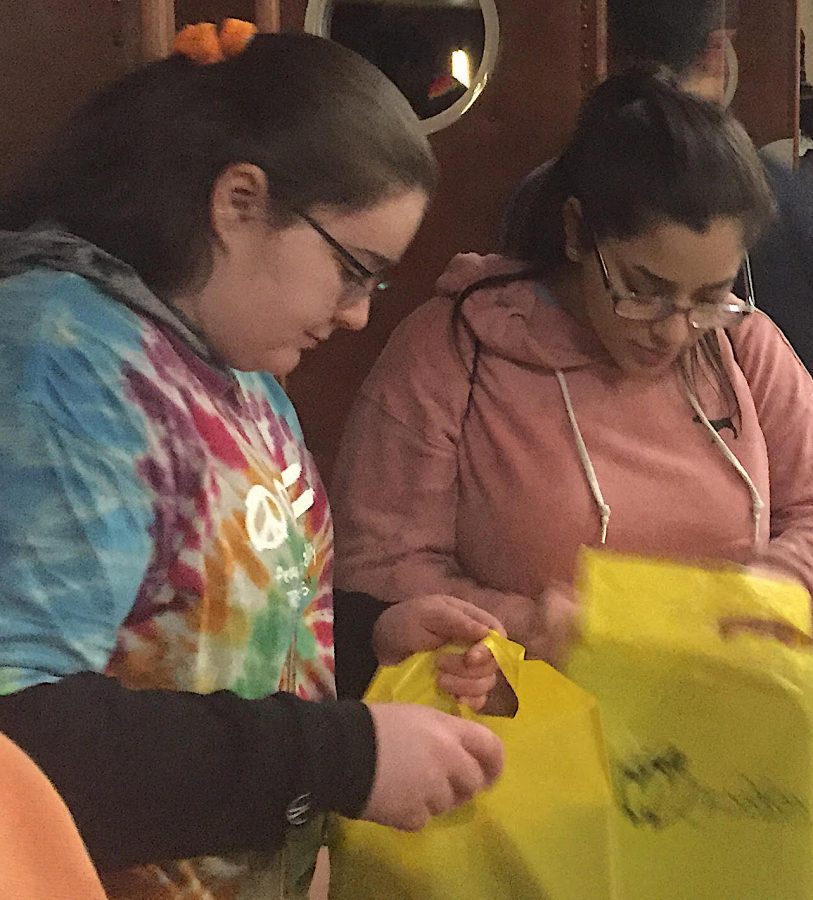 Despite outside bearing witness to cold, dark, and desolate weather, the inside of the UCONN Storrs campus was illuminated by the diverse range of LGBT+ pride colors and warmed by the energies of LGBT+ youth and allies.
UCONN was the site of the 26th annual True Colors Conference on March 22-23. With more than 3,000 children and adults in attendance, it is the largest LGBT+ youth issues conference in the country.
The Danbury High School GSA Club, or Gay-Straight Alliance, participated for its seventh year in a row this year. Club advisor and teacher Kimberely D'Auria sponsored and supervised the trip.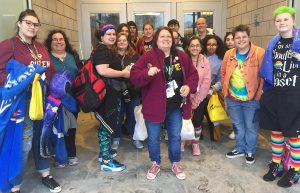 "It was a lot of work, and I honestly wasn't sure if we would make it," she said, explaining she was unsure if she would have enough students interested in going. Ultimately, 11 Hatters attended.
"I'm so grateful we were able to make it. I think this will be a great learning opportunity for the students," D'Auria said.
The True Colors Conference is hosted by the True Colors organization, both of which seek to create a world where individuals of all sexualities, genders, and identities are respected and validated. The conference seeks to further knowledge on LGBT youth issues and activism through conferences, classes, and social gatherings.
Despite True Colors being a notable social gathering for the LGBT+ community, DHS students were most looking forward to learning.
"I'm really looking forward to hearing educational talks about what I personally want to learn about and connect to," said junior Molly Mead, vice president of the GSA.
Ashley Schlemmer added, "This is my first time going, so I'm excited to get to learn about the diversity in the community and how I can better be an ally."
The day started opening remarks, organized by UCONN's Rainbow Center, a support facility for UCONN's LGBT+ population.
As the lights dimmed, students were introduced to the festivities with a dance performance by Xiomarie LaBeija, the Connecticut Plus Size Dancing Diva. After the rigorous applause following the performance ebbed, Robin McHaelen, the True Colors executive director and founder, came to the stage.
"
It truly is a remarkable event that represents individuality for everyone, regardless of their identity. That's a good value to have instilled"
— Ashley Corrie, senior
"Welcome boys, girls, non-binary and gender-non conforming people, and everyone of every identity," she started. "We're going to create a world together that every feels welcome in."
Other speakers included Connecticut's Kid Governor Ella Briggs (whose platform is LGBT+ Youth Safety), Mr. Connecticut Bear Joe Keach-Longo, and Academy-Award winning screenwriter James Lecesne.
Kevin Lembo, the first openly gay person elected to Connecticut state office, best expressed the mission of advocacy at True Colors.
"LGBT+ rights have evolved, but there are people who want to take those rights away. We can't let them. Speak up for your community and speak up for yourself," said Lembo, the state comptroller.
Afterwards, students went off to attend the diverse range of workshops offered. True Colors offered more than 200 workshops split between three sessions during its first day, which included discussions on particular communities in the LGBT+ spectrum, writing workshops, and classes on social and personal activism.
There were also lectures on personal experiences from various speakers, as well as a multitude of theater games and icebreaker activities offered. Between workshops, a "Vendor Mall" was the center of activity for students, where booths from associated organizations such as Planned Parenthood were staffed.
Overall, it was an eventful day of learning and growing in knowledge and identity. Junior Yuleidy Espinal attended the Queer Writing Workshop, and learned how to "write and address queer identities with better representation and respect.
In general, junior Olivia Simone felt as though she learned a lot about acknowledging LGBT+ rights. "I learned how to advocate for myself and the community, and of the safe and universal aspects human rights in general," Simone said.
Even the faculty grew over the course of the day, as the conference had specific focuses on encouraging LGBT+ representation and understanding in classrooms of all grades.
Karen Chance, guidance counselor, has learned how to apply what she's learned at True Colors to her LGBT+ students. "I really learned how to be more inclusive and accepting. I feel like I can make a more supportive classroom environment — something really important to all students," she said.
Ashley Corrie also helped organized the trip as the president of the GSA Club. As a graduating senior, however, she hopes that the future of the club continues to include True Colors.
"It truly is a remarkable event that represents individuality for everyone, regardless of their identity. That's a good value to have instilled," she said.
D'Auria agreed, attesting to the value of the event. "It's worth the effort to in the end be inspired by these motivated individuals at True Colors," she concluded.
At the end of the day, despite the poor weather that persisted, a rainbow appeared above the UCONN campus — a perfect conclusion to an energetic and passionate event.
About the Contributor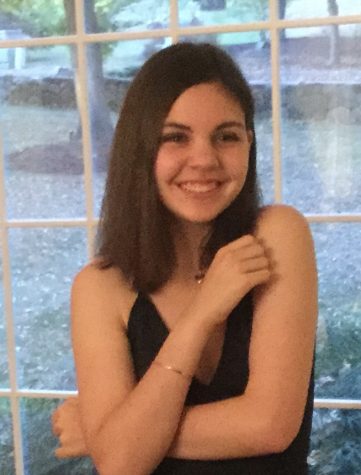 Viktoria Wulff-Andersen, Co Editor-In-Chief
This is my second year writing for the Hatters' Herald. I started last year as a sophomore, and am now a junior. Ever since I was a young girl, I have...