Valedictorian: Bhavsar's dedication propels her to the top of her class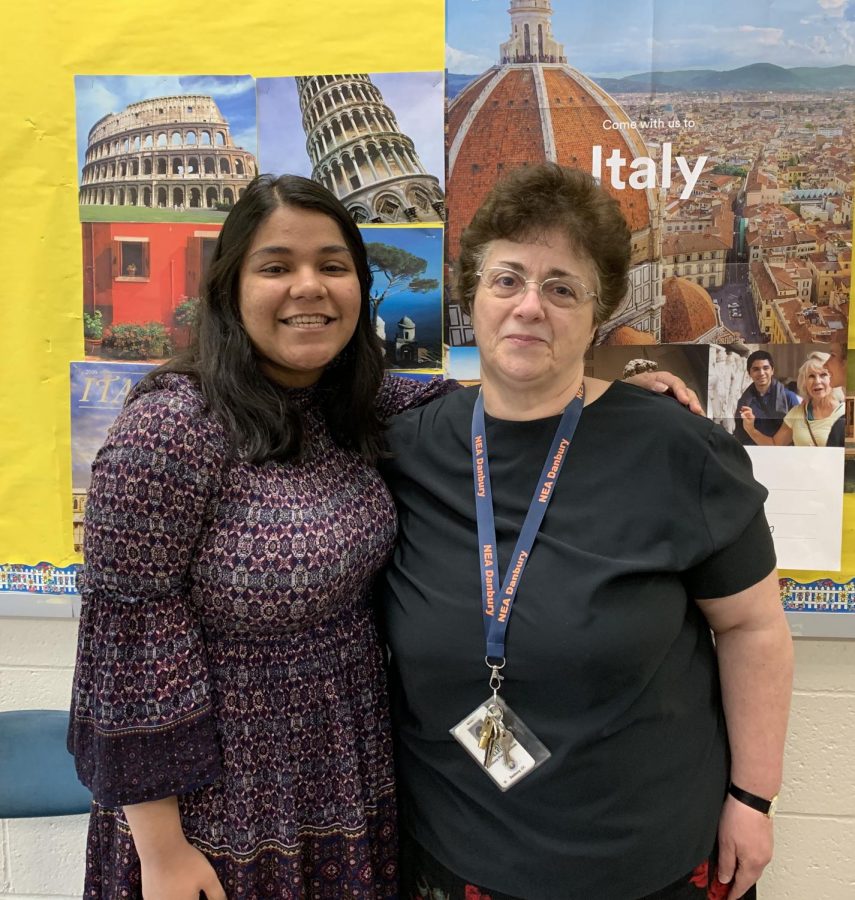 There's no doubt that Barkha Bhavsar gives everything her genuine effort and dedication. Just take a look at where she is now, valedictorian of the graduating Class of 2019.
With a GPA of 4.7974, Bhavsar has achieved her long-term goal of being No. 1 in her class, a goal which was conceived her freshman year. By her sophomore year, she went from No. 9 in her class to No. 1.
"She definitely puts a lot of pressure on herself to be perfect," said senior Martine Bernard, a friend of Bhavsar. "She never wants to be seen as lazy or someone who doesn't care."
Throughout high school, Bhavsar challenged herself with a heavy course load of honors classes paired with a total of eight advanced placement courses, some of which include AP World History, AP Chemistry, AP Language and Composition, and AP Calculus BC.
Within the wide ranges of the courses she took, her favorite class throughout high school and was French. Her former French teacher, Patricia Villella, recognized her interest.
"She definitely was eager to learn. She was always grabbing on to every new thing we were learning," Villella said.
Bhavsar's interest can be captured in every class she takes. When prompted about her least favorite class, she decided to redefine least favorite to most difficult. "It's not that I don't like the content," Bhavsar said. "My confidence will just drop in a difficult class. I think I doubt myself a lot."
Despite doubting herself, Bhavsar speaks out. In her classes, she is described as a compassionate leader, and she doesn't let her doubt hold her back. "She advocates for herself and is not afraid to question something if she thinks it needs to be questioned," Villella said. "There really aren't enough positive adjectives to describe her."
Along with her academic strides, Bhavsar has made a prominent impact on the DHS community. She participated in student government all four years of high school as treasurer and secretary in addition to her participation in Upward Bound, National Honor Society, Model UN, prom committee, Board of Governors, and several academic honor societies.
"She's very hard working and conscientious of everything she does," said senior Ngoc Trinh, another friend of Bhavsar.
Both Trinh and Bernard have known Bhavsar throughout high school, and they acknowledge how Bhavsar has grown. Since her introverted freshman days, Bhavsar has acquired confidence and leadership skills from speaking opportunities that were given to her through her leadership positions. She is grateful for her growth, but one regret Bhavsar has is that she "wish[es she] had been more outspoken sooner."
Bhavsar has also grown to love learning, and not just the satisfaction of perfect grades. She said, "Before when I wanted to be No. 1, it was about the grade. Now that I can see past the grade aspect, learning is more important to me."
Bhavsar's motivation to be No. 1 was self-driven, but in the end, it was also influenced by her compassion. "[My parents] don't have their dream jobs, so I want an education to support them and be financially stable," Bhavsar said. "It's not me just at stake here, it's my family."
Villella sees Bhavsar's compassion in her actions in school as well as through community service. "This young lady knows that you have to give and not always receive."
In the shadow of Bhavsar's academic and personal accomplishments, she has been accepted into Northeastern University in Boston, and plans on attending the university in the fall with a concentration in chemical engineering.
"She's a great kid, a hard worker," said Villella. "She does her best and does not settle for mediocre."
About the Writer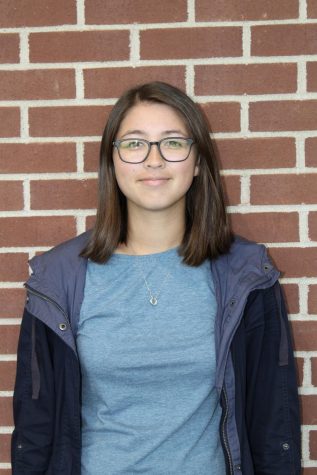 Kiara Kaltschnee, Staff Writer
Ever since I was little, I couldn't put a book down. My passion for reading has grown heavily over the years, while my interest in writing has paralleled...