Danbury Women's Center looking for student participants in Sunday's Safe Walk
Students will walk against the everyday issues of domestic violence and oppression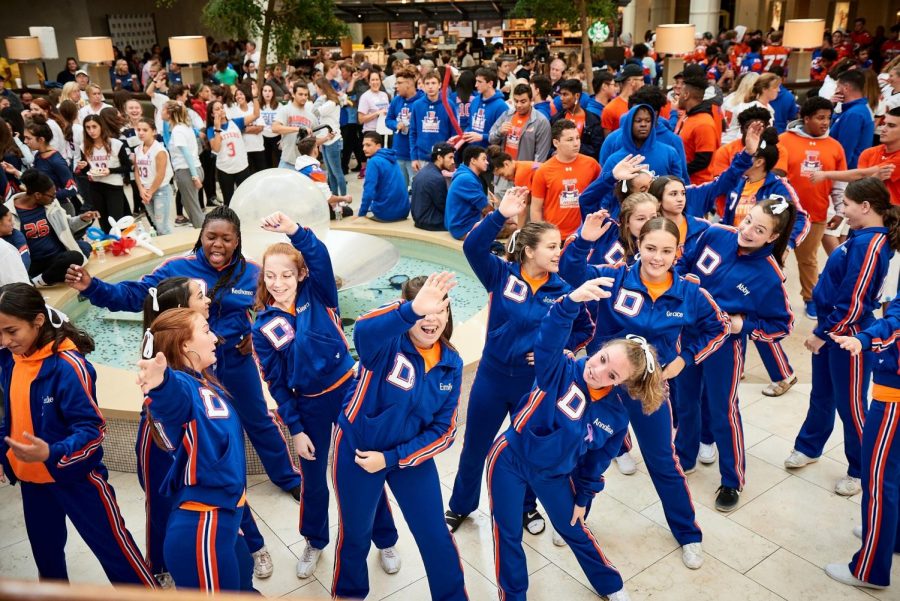 On Sunday, Oct. 6th, hundreds of students and civilians from across Danbury will participate in the annual 4k Safe Walk. The event, hosted by the Danbury Women's Center, will be held at the Danbury Fair Mall from 8:30 am to 10:30 am. Most importantly, the walk intends to raise awareness on the need to end domestic violence and promote increased human security.
The Women's Center fulfills all of these goals and more. A non-profit organization with a vision to end violence against men, women, and children, the Danbury Women's Center fosters equality and safety through educational training programs, crisis intervention, and support services available to every citizen. Their services are free, confidential, and open 24 hours a day, 365 days a year.
"The Safe Walk is just one of our many programs," Women's Center Special Events Manager Linda Cummins explained. "It's a premier event that shows how we both unite and teach the community in fun and supportive ways." This year, the Safe Walk plans to have more than 1,000 people in attendance. 
Of those 1,000, DHS Athletic Director Chip Salvestrini wants 400 student-athletes to participate. Last year, there were 300 student-athletes in attendance.
The relationship between the DHS Athletic Department and the Safe Walk began four years ago. "We use it as a vehicle for our captains to help fundraise and get the word out about the women's center," Salvestrini said. The participation in the Safe Walk is a way for captains and student-athletes to prove their leadership through setting up their teams, getting working forms, and ultimately encouraging fundraising.
Student-athletes are also taught to be community patrons. "These athletes are getting the word out about a serious topic. There are some kids who don't get it and just go to the walk for their friends, but I believe every year more and more people are waking up to what the Safe Walk represents," Salvestrini said.
Junior Alexis Villacres demonstrates this level of understanding perfectly. "I know the Safe Walk is relevant to the issues of abuse nowadays," she said. While she's looking forward to hanging out with her friends, she also understands she's working towards the greater good.
When participating in the Safe Walk, students and citizens commit to walking either at the Danbury Fair Mall or at home to "support vital advocacy services for those affected by domestic violence," as Cummins explained. These services include crisis intervention, emergency shelter, and therapy to help domestic violence victims.
These services are guaranteed to be free and confidential through the fundraising Safe walkers participate in. Fundraising goals are set up on the Women's Center FirstGiving website, which encourages students and citizens to reach out to family and friends to donate. Anyone who raises over $500 by Oct. 4 will be eligible for raffle prizes, which includes prizes like $150 iTunes and American Express gift cards.
In addition to the walk, there will be free snacks and activities ranging from a Step and Repeat photo area to Zumba. 
"It's a really fun and unifying event," Cummins said. "We want nothing more than the participation from everyone we can get in support of our community."
Junior Morgan Albano, who participated last year, said it best: "You have nothing to lose if you participate, and the community has everything to gain when you do." 
The Safe Walk is Sunday, Oct. 6 and looking forward to DHS participation through fundraising, walking, donating, or advocacy.
About the Contributor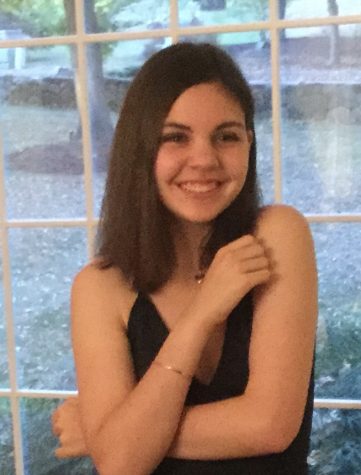 Viktoria Wulff-Andersen, Editor-In-Chief
This is my third year writing for the Hatters' Herald. I started as a sophomore and am now embarking on my last year as a senior. Ever since I was a young...