Mill Plain Diner is the place to be!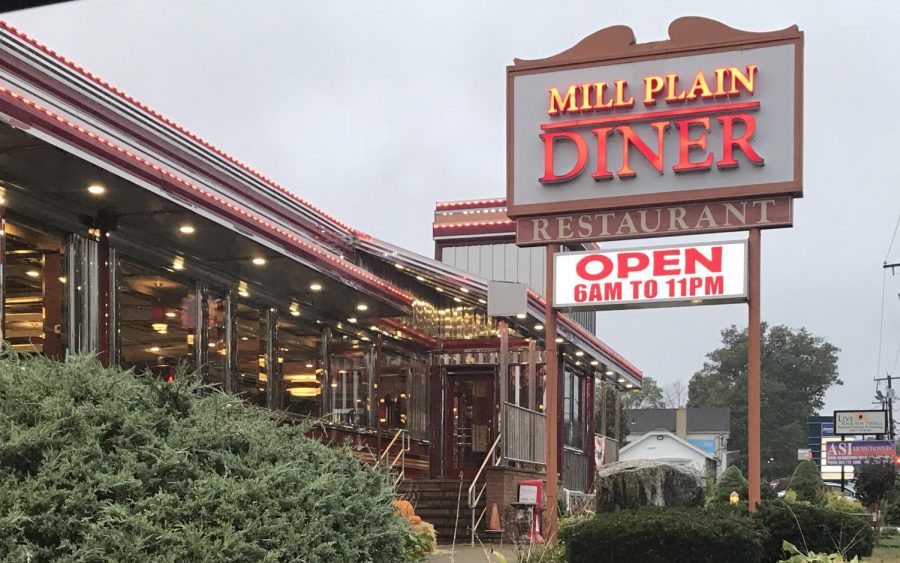 From Omelettes to Cheese Ravioli, Mill Plain Diner has it all. Mill Plain Diner maintains its unique business by serving breakfast, lunch, and dinner. Although the diner is not typically elegant, the food is terrific.
Mill Plain Diner used to be called Windmill Diner before the previous owners decided to sell. Jim Rountos co-owned the diner with three other siblings and it had been more than forty years since they started the business. Since the restaurant business was very difficult and demanding, they decided to sell the diner.
The present owner, George Marnelakis, owned the Blue Colony Diner in Newtown, Connecticut and purchased the "Windmill Diner" in 2016. Marnelakis changed the name of the diner and added new items on the menu. The diner always fills up whether getting breakfast in the morning or grabbing a bite for lunch or dinner.
Krupa Soni, a DHS student and a customer at Mill Ridge Diner, loves the food. She always orders Cheese Tortellini and has tried many plates.
"I love the variety of food they have. I've tried many plates but my favorite so far is the pasta" Soni stated.
  My family and I have passed by Mill Plain many times, never looking back in fear of how high prices may be or simply the fear of trying someplace new.
One day while I was at work, my family decided to finally give the Mill Plain Diner a try. There was an endless variety of meals ranging from simple Chicken Wraps to huge Seafood Combination Platters. My mother ordered the Chicken Club Wrap Deluxe with a fountain soda while my father ordered the Philly Cheese Steak Grinder Deluxe, both coming with a side of french fries, coleslaw, and pickles.
Although it was a lot for my mother, she ended up taking her leftovers to go. Meanwhile, my father ended up finishing his entire meal. The large proportions of food on each plate tend to fill costumers up rather quickly; hence the reason as to why both my parents gave the Mill Plain Diner a five star rating. 
Not long after, did my family and I ended up going to the diner all together. My mother wanted me to try the food there due to liking it last time she went.
My parents ended up ordering the same plates as last time and after several minutes of convincing from my mom, I ordered the Chicken Club Wrap Deluxe. I would give the food a rating of five stars as well after finishing and leaving completely satisfied.
A few months passed, and we decided to go to the diner once again. It was my turn to pay for all the meals. This time we decided to switch it up by getting different meals.
My mother ordered the Fried Breaded Chicken Parmigiana Deluxe, my father ordered a Western Burger Deluxe, and I ordered the 1/4 lb. Cheeseburger Deluxe. Both my parents didn't quite enjoy the food this time due to getting used to their regular meals. However, I loved the Cheeseburger Deluxe.
A regular customer, Eduardo Ramirez, who I met at the diner recently, enjoys the diner's breakfast menu. He goes to the diner on a weekly basis every Sunday to have coffee with friends. 
"I've never had coffee anywhere else apart from the diner" he stated. "The service here is great, they are always around making sure everything is okay."
Lauren Curry, a student at DHS and a customer at Mill Ridge Diner, enjoys the food. She tends to go there often. Her favorite plate is the Chicken Caesar salad. 
"The food is delicious, it has never failed to impress me" Curry stated. 
From breakfast to dinner, the diner is always open from 6am to 11pm. And with a variety of plates, more people like to come and eat. Mill Plain Diner has changed a lot around and brought many customers. Will you be next?
About the Contributor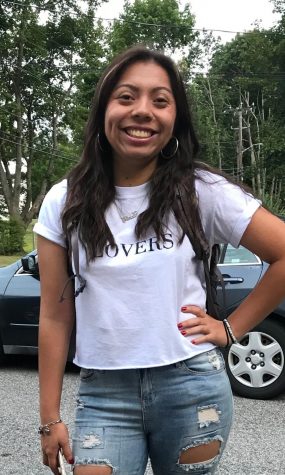 Michelle Siancas, Staff Writer
This is my first year writing for the Hatters Herald as a senior. I chose this position because I love to write, mostly creative writing, but I am also...