HBSA/HOSA enrollment increases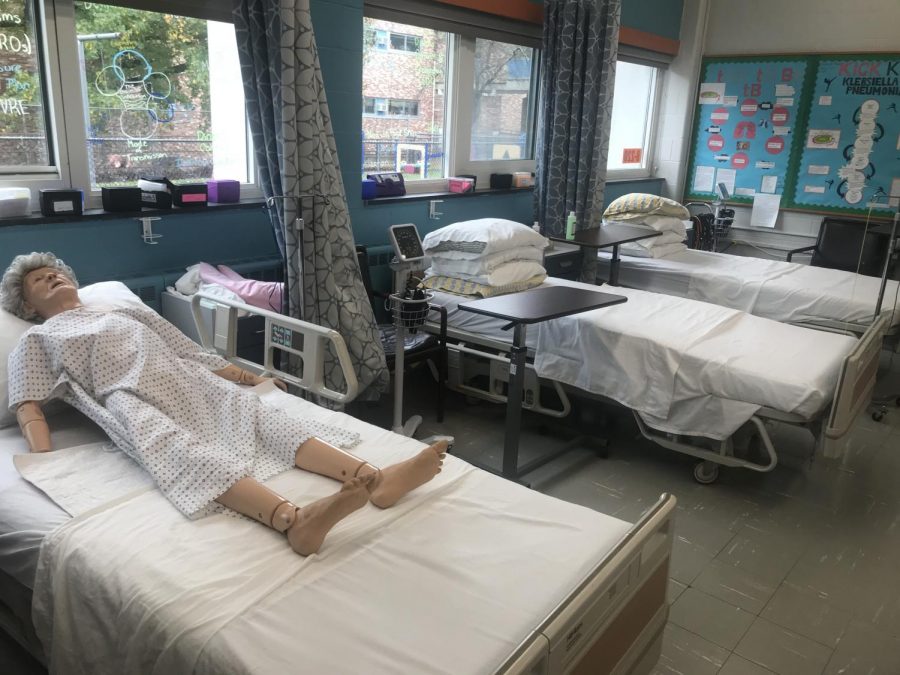 Walking around the halls of DHS, students can be seen in blue scrubs. These students are  part of the Health and Bioscience Academy (HBSA) as well as the Future Health Professionals (HOSA). These programs give students hands on experience working as a Certified Nursing Assistant (CNA) at Danbury Hospital.
Recently, there has been a rise in applicants to the program. HBSA teacher Kathryn Tong points out multiple reasons as to why this increase is taking place, "We're spreading the word more," says Tong. " More people are becoming aware that it's an option. This past year, we sent out a 'robo-call' and that really helped." 
Tong mentions that there is a "New national law that says former experience is needed in order to apply to places  like nursing schools, medical schools, etc, and the only way to do that is by having a nursing assistant certification." 
The HBSA/HOSA program acts as a bridge for students to get to where they want to be in the future. Tong also brings up how "students think that being a part of the program makes them stand out on a resume, or a college application. People realize that it'll really help them." 
Getting acclimated to the program is no easy task. Traveling from the school to the hospital and being in the classroom for two block periods a day can be hard for busy students to adapt to.
Michelle Siancas, a second year senior in the program, said that her first year was "really stressful" because "there was a lot of responsibility to handle." Despite her initial struggles, after graduating, she hopes to obtain her "bachelor's degree in nursing and move on as a pediatric nurse." 
First year junior Lucy Chen also described her initial experiences with the program as "hard to balance'' due to her additional extracurriculars. Even though being in the HBSA program is a lot of work, members truly enjoy being a part of it. Chen added that "It's easier to do because it's something I like."  "It doesn't feel like a class even though we're here 2 periods a day," says 1st year Junior Maame Obeng.
With all the opportunities provided by the HBSA/HOSA program, it's looking like the rise in applicants and enrollment won't slow down anytime soon.