A Trip to Ecuador
Looking for a trip to learn about new cultures and places? Well, your time has come! A trip to Ecuador is now available for all DHS students.
"It is an opportunity for students to receive the most authentic experience they can as a tourist," said Dilenia Gonzalez, a World Language teacher who is hosting the trip. "Students will be able to visit famous museums, landmarks, local stores and enjoy local foods significant to the culture."
The trip will bring students to the capital of Ecuador, Quito, and three of the Galapagos Islands. The trip will follow this schedule:
Day 1: Fly to Ecuador
Meet your Tour Director at the airport
Day 2: Quito
-Take a tour of Quito
-With the Tour Director you will see:
-Independence Plaza
-Government Palace
-Visit Santo Domingo Monastery
-Take an excursion to the equatorial line
-Visit the Intiñan Museum
Day 3: Quito • Baltra Island • Santa Cruz Island
-Fly to Baltra Island-Visit the Twin Craters and the Lava Tunnels
-Visit the Santa Cruz highlands to see wild tortoises
-Visit the Charles Darwin Research Station
Day 4: Santa Cruz Island • Isabela Island
-Travel by boat to Isabela Island
-Visit a pink flamingo habitat
-Visit a tortoise breeding center
-Take a boat excursion to the Tintoreras Lava Islet
-Go snorkeling
Day 5: Isabela Island • Santa Cruz Island
-Travel by boat to Santa Cruz Island
-Go swimming at Las Grietas canyon
-Visit the Playa de los Alemanes Beach
Day 6: Santa Cruz Island • San Cristóbal Island
-Travel by boat to San Cristóbal Island
-Visit the San Cristóbal Interpretation Center
-Hike Tijeretas Hill
-Go snorkeling at La Loberia Beach
Day 7: San Cristóbal Island • Quito
-Enjoy free time in the morning on San Cristóbal Island
-Fly to Quito
Day 8: Quito • Otavalo • Depart for home
-Take a day trip to Otavalo
-Explore the local market
-Visit a waterfall in Cotacachi
Day 9: Arrive home
Gonzalez couldn't help but express her adoration of the upcoming trip. "I love these trips because I've seen students practice their Spanish, make new friends, open themselves up to another way of living, take chances, and learn a little more about themselves."
Although students do practice their Spanish, it is open to all DHS students, regardless of the World Language course they take. Attending this trip will give you many opportunities to see different cultures. "These are important lessons that are not taught in classrooms," as Gonzalez describes it.
Mrs. Gonzalez has hosted many of these trips through Education First. The Ecuador trip will be her third trip with EF. Education First is an international company that sponsors language training, academic degree programs, cultural exchange, and educational travel. Ef was founded in 1965 by Bertil Hult in the Swedish university town of Lund and is now privately held by the Hult family.
This year, Gonzalez took her time and thoughtfully picked this destination, "I look for trips that will be educational and engaging. I want my students to wake up excited to go on the next adventure." Ecuador had the adventure she desired for her students. Students will be "in local areas, on the beach, snorkeling, and observing wildlife," according to Gonzalez, "It is a once in a lifetime opportunity."
A whole new experience awaits! If you are interested in this trip you can see Mrs. Gonzalez in room D276. EF has provided a student discount that ends Friday Nov. 15, please contact Mrs. Gonzalez with any concerns.
About the Contributor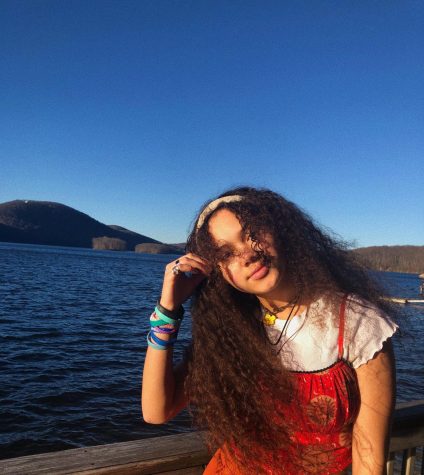 Alicia Jacobs, Staff writer
I'm a senior at DHS. This is my first year being a part of the Hatters' Herald and writing stories overall. I started to write for the Hatters' Herald...