Boys soccer falls short in first round of class LL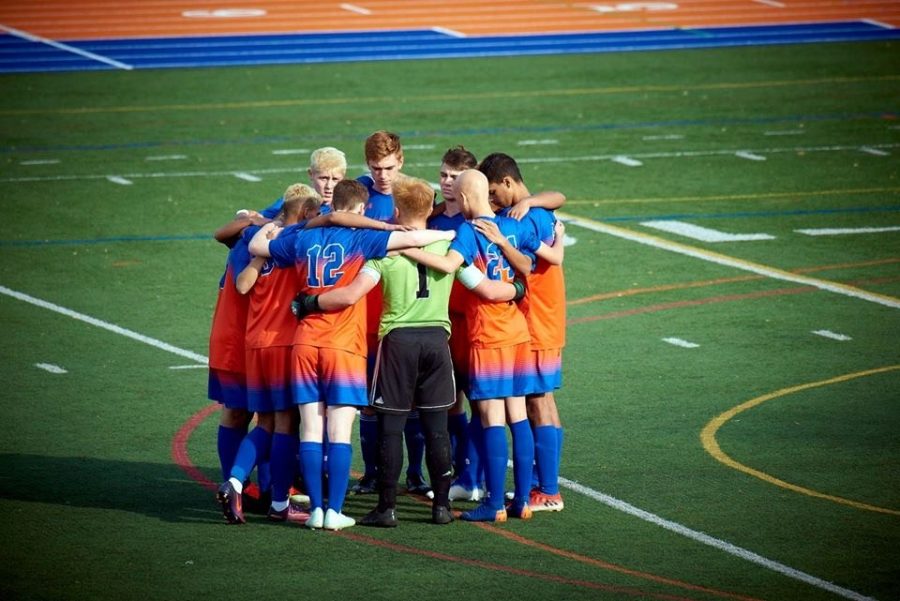 The Danbury boys finished the regular season with a record of 10-3-3, which earned them the 10 seed in the Class LL State Tournament. At the end of the season, they finished third in the FCIAC but lost to staples in the first round of the tournament. After a spectacular 10-1-5 season last year Danbury hoped to meet that same goal if not improve. Danbury jumped out quick earning their playoff spot early, but injuries were plagued by injuries.
Danbury overcame 10 different injuries this year. The injuries that Danbury had to face included: Captain Tyler Warren, Aidan Coleman, Joe Mooney, Jorge Guerrero, Nawaf Rushaidat, Taylor Le, Matthew Aracena, Jackson Lyall, Reed Lyall, and Ben Tomas. Despite the injuries,  they battled adversity en route to earning a home playoff game. However, all of the boys returned in time for States, with the exception of Jorge Guerrero (ACL). 
Despite being the higher seed, Danbury lost in the first round to South Windsor 1-1(PK 3-2).  South Windsor opened up with a 1-0 lead at halftime, but Ben Tomas tied the game for Danbury in the second half. The game went to overtime and was ultimately decided by penalty kicks. South Windsor's keepers was the deciding factor with 14 saves on the day. 
As the season closes Danbury is forced to say goodbye to some of their seniors that have devoted their high school career to this sport. 14 seniors are graduating this year, including captain Tyler Warren.
While the seniors say goodbye, the returners begin to think about next year.  Through hard work in the offseason, they will continue to pursue their goal of a state title.