Top 10 things to do during quarantine!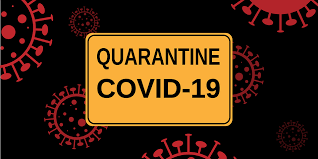 Bored? Stuck at home? COVID-19 has been affecting a lot of people lately. From cancelled events and jobs to no school, the coronavirus has been making some people upset and stir crazy. 
Some people have been coming up with creative ways to spend their day at home. 
Here are the top 10 things to do while being in quarantine:
10. Playing an Instrument
Instead of sitting around, why not pick up an instrument and learn a new song. You can choose whatever song you want, from old-school or today's hits!
9. Meditate
The main thing people do to keep calm and at peace is meditate. Meditation is also known to reduce anxiety. With the coronavirus going around and stressing many people out, meditation helps a lot.  For example, there is Mindfulness Meditation which focuses on your thoughts as they go through your mind. It can easily be practiced alone. 
8. Self-Care 
Many people have been doing skin care routines and new hairstyles. Due to many hair salons and barbershops being closed, some people decided to risk it all and cut their own hair. It's your decision to change yourself up a bit!
7. Cook
Cooking is a fun thing to do. You can experiment many different recipes. Make sure to not burn down the house! Or you can easily try gardening and prepare some more food!
Senior Michelle Siancas'mom, Eva Pau stated "I've bought a lot of food to prepare and experiment now that I have the time."
Family and Consumer Science teacher Kathryn Tong stated, "I have been trying to figure out how to make meals with limited supplies since I can't shop as much as I am used to."
Math teacher Todd Harris stated, "Last week, I had a cupcake competition with my daughter, she obviously won."
History teacher Heather Lorenz, stated "With the spare time available to me, I have been starting and expanding my garden!"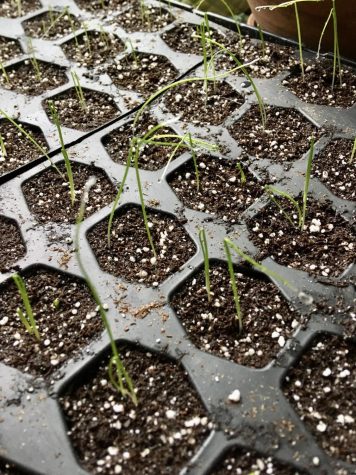 6. Read a book
For all the book lovers, now is the time to read. If you are not a book lover, pick up a book and learn something new. In every book, you can easily jump into an interesting story. Some suggestions on books could be "To All The Boys I've Loved Before" by Jenny Han or "Paper Towns" by John Green. 
 5.Play Board Games
Many years ago, when there wasn't much technology, people used to play board games. From Monopoly to Parcheesi, many families would have a fun time playing games. If not board games, card games like UNO or Slapjack are fun to play!
Harris stated "I play a lot of Junior Scrabble with my daughter."
4.Video-Chat with family and friends
There are many people with families throughout the world. It is best to call them all the time to see how they are doing due to the virus. Some teenagers also call their friends because they haven't seen them in a while. Catch up with your friends and family!
Senior Maria Khan stated "FaceTiming your friends is the best thing to do especially when you have to keep your social distance for everyone's overall safety."
3. Have a Movie Marathon 
Have you ever wanted to watch a movie, but realize that it is too long to watch? You have the time now. You can also watch some of the famous trilogies like Divergent, The Hunger Games, The Maze Runner, and many more!
Senior Lauren Curry states "I've watched many movies like "The Invisible Man" and "Unbreakable" since I have more time lately." 
2. Catch up on TV shows
Some people hardly had the time to watch tv due to always being busy. Now that you are home, what's better than catching up on your favorite tv show? You can also start a new show that you've been wanting to watch!
Some suggestions could be "Crash Landing on You" or "Money Heist".
 Senior Nya Blackwood stated "I tend to binge-watch shows because it keeps me sane." 
Family and Consumer Science teacher Kathryn Tong stated, "I've been binge watching All American on Netflix."
1. Exercise
Now that you have the time to workout, it's better to do it at home on your own time. Why not take the advantage of being home and getting fit? There are plenty of apps and Youtube videos to watch on exercising. Exercising makes you feel good and healthy. It also takes your mind off of the coronavirus. Get off the couch and start to exercise! Some suggestions can be squats, pushups, or simply go out for a run. 
Senior Lauren Curry states "On regular school days, I hardly have the time to workout. But when I do workout, I sleep better."
"It also makes you feel better" she added. 
Senior Stephanie Costa said "After field hockey ended, I didn't run or exercise but now I'm doing at home workouts every day". 
English teacher Eric Jennette states, "I have been social distancing by putting in lots of miles trail-running. It's the perfect time to explore the trails at your local state park."
Harris also stated, "I usually take walks around with my family". 
Are these some of the things you do at home? What are you doing during quarantine?
About the Writer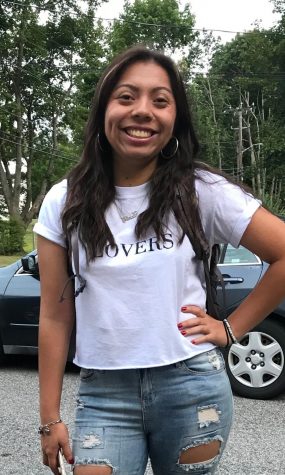 Michelle Siancas, Staff Writer
This is my first year writing for the Hatters Herald as a senior. I chose this position because I love to write, mostly creative writing, but I am also...