Thanksgiving amidst a pandemic
This year Thanksgiving will be very different. Since Covid has come into our lives we are unable to do the normal things we used to do prior to March. The one thing that will not change is the food. Although it won't be a full table of people there will be a full table of food and lots of leftovers. 
This year my normally big family thanksgiving dinner with 40 plus people has shrunk down to about 10 of us. This Thanksgiving we will have a traditional turkey. My favorite is, of course, mashed potatoes, steak, and corn, and apple pie for dessert. Although there will be turkey I will not be eating it. This opinion of mine is very controversial but I hate turkey. It's so bland there's no spice to it and it's so dry, I prefer steak. It has now become a tradition that my father makes me a piece of steak rather than eating the turkey. That tradition will carry on this year. 
I am always in charge of the prayer before we start eating our delicious food. This year especially we will reflect on how lucky we are to have our health and how we are staying safe with this worldwide pandemic. We should also reflect on happy times and laughing while being together and try to erase all the bad that's going on in this world due to Covid just for a little bit.
About the Writer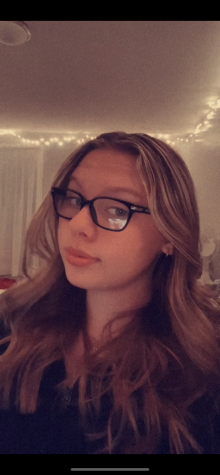 Isabella DaSilva, Staff Writer
Hello my name is Isabella Dasilva. I am in 11th grade at Danbury High School. This will be my first year writing for the Hatters' Herald. I am interested...