DHS sports battle COVID-19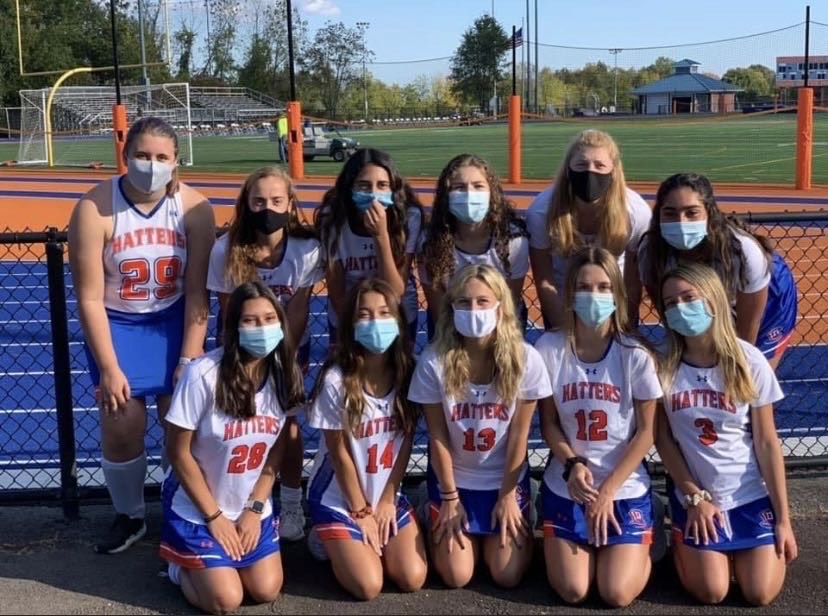 Paz Moran, Contributing Writer
December 11, 2020
During these uncertain times, the possibility of competition in high school sports is uncertain. Student athletes have worked tirelessly over their High school careers to possibly secure a FCIAC or State title.
 The possibility of even playing a single game is not concrete. High school athletes use sports to broadcast their talent to colleges for possible scholarships, and without a season, pursuing their athletic careers in college will become more difficult. 
During normal life, athletes used to practice with a goal in mind such as a game or a championship. Now, in this time of chaos, goals have become unclear and it is hard to not lose sight of the concrete purpose.
There is no clear answer to what the future for high school sports will look like. Boys Ice Hockey captain, Kyle Boller, believes "there will be a hockey season [because] it's been shown that it can be done safely if done the right way." 
Joanne Tatarzycki,  Varsity Cheerleading Head Coach and Secretary to the athletic director, mentioned new required protocols such as " wearing masks, temperature checks, daily covid screenings, social distancing."  
Sports have had to adapt to the new conditions and explore new ways to participate in their sport. Tatarzycki says that "normally [athletes] would have a fall season full of football games" but the team had to "adjust this year…to support as many teams as possible."
Junior Viviana Flores, Varsity Girls Basketball player, expresses her gratitude towards the FCIAC and CIAC as they have "worked very hard to ensure that all high school athletes have some form of their season and that all the necessary precautions are taken".
Flores acknowledges the numbers trending in the local areas and around the country, but still remains optimistic. She hopes "that all the administrations and organizations at the forefront of the athletic conversation right now will find a way for basketball to be played enjoyably and, most of all, safely."    
These student athletes have been working tremendously hard towards goals, but now a lot of their initial goals aren't an option anymore. Senior cross country captain, Gabe Kwarteng, "wanted to try and win the state championship in the 800 in outdoor track, but because of COVID[-19, they] had the season canceled."
 Kwarteng recognized the risk of competing and agreed that the "safety of others and those vulnerable to the virus is a high priority."
Many athletes still have titles they have been striving to win, especially seniors who were relying on this as a last chance. Ice Hockey Captain, Boller, says his "main goal is to lead the team to a state championship this year. It's [his] senior year and it's [his] last shot at trying to achieve that." 
Students feel as if they are working towards a nonexistent goal. The pandemic forces athletes and coaches to set new goals. "As a team, [their] goal is to always improve. If [they] don't have a season because of Covid then there is no way for [them] to improve" , says swim team senior Connor Bariggas.
COVID-19 impacted the training of all athletes. Cross Country Captain, Gabe Kwarteng, says "when [his] season got canceled in the spring [he] had to do [his] workouts by [himself] everyday."
 Flores says herself and her teammates worked hard in the offseason, and are looking to "come back as more well-rounded, experienced, and formidable upperclassman." 
Questioning what the future brings, every athlete has been training so that they are ready for whatever is next.
During such uncertain times it is difficult to stay motivated and on the path to success. "It was definitely hard knowing there were no meets or anything official ahead but [he] just kept working." says Kwarteng. 
Senior Grace Dyckman, girls field hockey captain, accepted that a "season was not guaranteed so [players] went to every practice and every game just in case it was [their] last." 
The cheerleading team recently participated in a virtual competition in which they placed 1st."This kept them motivated and gave them something to work for", says Cheerleading Head Coach, Joanne Tatarzycki. Tatarzycki assumes this "may be the future of winter competitions this year". 
Tatarzycki states that "these team members are grateful for every practice, game, or event that [they] will have this year. [They] know every week could be impacted." Coach adds that "since these student athletes are still on full distance learning, practices are very important and special for them to be able to be with teammates and get some socialization and physical activity." 
lt as it is already "harder to gain contact with some coaches due to the pandemic." 
Seniors are being robbed of precious lifelong memories. There may not be a tomorrow, there may not be a "next time" because seasons can get canceled at any moment. Each game, practice, and moment is appreciated and treated as if it were the last. Particularly with seniors, no moment is taken for granted.
Kyle Boller shares "it's [his] last season playing with [his] friends [he has] played with since [he] was 7. If the season is canceled [Boller doesn't] get the opportunity to enjoy any of that one last time".
Before COVID-19, athletes had clear goals they were striving for. Now, given the circumstances, it is hard to not lose sight of why they are working so hard in the first place. 
Head Coach Tatarzycki says her team is "a very talented group including 3 seniors and [they] are trying to make some special memories for them." 
For seniors it is their last chance to become the best version of themselves and make sure they end their high school athletic careers without thinking they had a little more to give. For Juniors, college scholarships lay on the line. For Sophomores they're varsity careers are only beginning. For Freshman, they're entire perception of high school sports lies on this season. Regardless of the age or experience of the athlete, their athletic futures ride on this unique and historic season.
About the Writer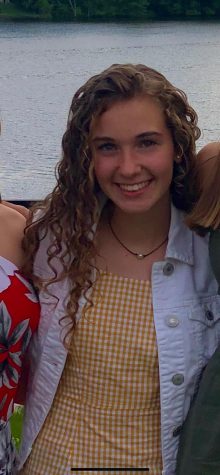 Paz Moran,
I am a junior and this is my first year writing for the Hatters' Herald. I wanted to write for the Hatters Herald because I like to showcase my voice and...