2021 Divisional Weekend Preview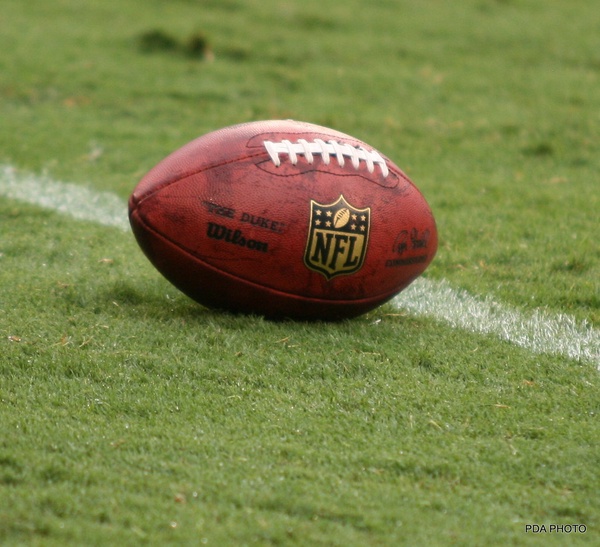 The NFL's first "Super Wildcard Weekend" is past, which means Jan. 16-17 is hosting the Divisional Round of the 2021 NFL Playoffs. 6 teams were eliminated from playoff competition last week, meaning six teams advanced. Saturday will host two games, and Sunday will host the other two.
Saturday Jan. 16
(NFC)No.6 Los Angeles @ No.1 Green Bay – 4:35 PM ET (Green Bay -6.5)
The Rams entered last weeks game in Seattle as underdogs. Los Angeles was starting their backup quarterback John Wolford, who only made his NFL debut in week 17. However, when Wolford left the game with an obvious head injury, starting quarterback Jared Goff came into the game and lead his team to an upset over Russell Wilson and the Seahawks. 
They now travel to Green Bay, where the Packers earned a first round bye, as the top seed in the NFC. Green Bay will be cold as usual, with a high of 32°F. This will pose as an issue for the Rams, who are used to playing in Southern California. MVP candidate Aaron Rodgers will lead his 5th ranked offense, averaging 389 yards per game, against Los Angeles' 1st ranked defense, allowing only 281 yards per game. No matter the outcome, the game will definitely be cold and entertaining. 
(AFC)No. 5 Baltimore @ No.2 Buffalo – 8:15 PM ET (Buffalo -2.5)
Baltimore defeated Tennessee last week, which they failed to do so last year.  No matter what happens on Saturday, it's an improvement from 2020. Regardless, Lamar Jackson and the Ravens will have to travel to Buffalo to take on Josh Allen and the Bills. The Ravens offensive success came mostly from the run, with 236 yards, 136 from Jackson. This could prove to be an advantage for Baltimore, as Buffalo's run defense is mediocre, giving up 119 yards per game. However, Baltimore has struggled through the air this season finishing last in the NFL in passing yards per game with 171. This leaves them with a 1 dimensional offense that is easy to prepare for.
Buffalo's victory last week was anything but a blowout. Buffalo's defense held on late to defeat Indianapolis 27-24. Buffalo's offense is ranked 3rd in the league, thanks to Josh Allen's 4,544 passing yards.  However, Baltimore ranks 6th in the NFL in passing defense. They also rank 8th in rushing defense. Given the statistics, viewers can expect a rush heavy offensive display from Baltimore, followed by a pass heavy offense from Buffalo. The game should be low scoring, given the great defenses. It will be a good game of football in Buffalo.
Sunday Jan. 17
(AFC)No.6 Cleveland @ No.1 Kansas City – 3:05 PM ET (KC -10)
Cleveland is on cloud nine, coming off their first playoff victory since 1994. Kansas City is well rested and determined to defend their Super Bowl title… This should be good. Cleveland, led by former first overall pick Baker Mayfield, upset division rival Pittsburgh last week by a score of 48-37. Cleveland, who has the third best rushing offense in the NFL, causes a mismatch against Kansas City's rushing defense who is placed lower in the league at number 21. The tandem of Nick Chubb and Kareem Hunt has proved to be problematic for defenses across the league, and that will be the key to taking down the defending champs. 
Kansas City on the other hand, is well rested and hungry for another title. The Chiefs finished with the best record in the NFL at 14-2, and looking at their roster it is easy to see why. Led by superstar quarterback Patrick Mahomes, tight end Travis Kelce, and wide receiver Tyreek Hill, Kansas City has the best offense in the NFL. In terms of defense, they are tied with Cleveland, both allowing 358 yards per game. With the equal defenses and the superiority of the Kansas City offense, the Chiefs are certainly the favorites, but do not count out the Browns who have been playing fantastic as of late.
(NFC)No.5 Tampa Bay @ No.2 New Orleans – 6:40 PM ET (NO -3)
A game that will go down in history. Sunday night's game will be the first playoff game with two quarterbacks over the age of 40. Tom Brady at 43 years old, and Drew Brees turning 42 on Friday. Tom "The G.O.A.T" Brady looked like his vintage self last weekend in Washington, passing for 2 touchdowns and 381 yards. Brady's offense ranks 7th in the NFL, accompanied by a 6th ranked defense. These highly ranked sides of the football make Tampa a great underdog pick.
New Orleans, however, is hungry for playoff success, with a wildcard, divisional, and conference championship exit in the past three years. These 2021 Playoffs will likely be future Hall of Famer Drew Brees' last of his career, as he is expected to retire after this season. Brees is accompanied by running back Alvin Kamara, who scored 16 touchdowns. As well as wide receiver Michael Thomas who missed most of this season due to injury, but scored a touchdown in the wildcard victory over Chicago. It will be a close matchup between the two great veteran quarterbacks to conclude Divisional Weekend.