CIAC winter sports have begun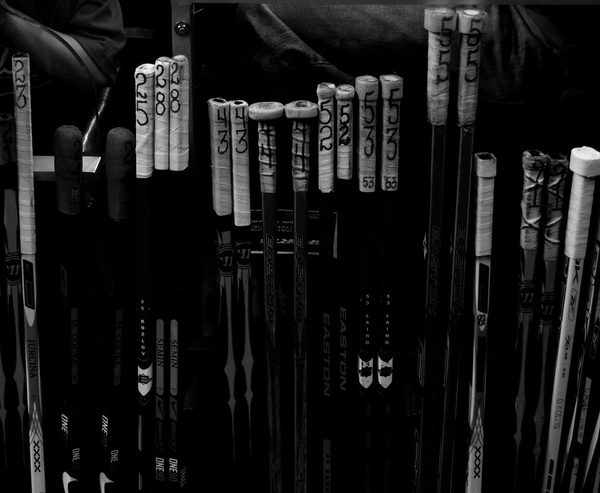 The CIAC finally announced that high school students around the state will be able to play the sports that they love this winter. Governor Ned Lamont, introduced a ban on all non-collegiate sports in Connecticut; however, the DPH (Department of Public Health) has deemed it safe to play "moderate-risk sports" with restrictions in place.
High Risk Sports
There are several sports that were deemed unsafe to play by the DPH, given that they are "high-risk" of spreading the virus. The sports that will not play in the beginning of the 2021 winter season are as follows…
Competitive Cheer

Competitive Dance

Wrestling

Indoor Track
Basketball
Mask Breaks
A one minute mask break will be permitted at/after the 4 minute mark of each quarter. During said mask break, all personnel must stay 6 feet away from others.
Contest 
All contests must be held in the FCIAC, there is no exception for this rule.
Season/State Tournament
Basketball will have a 12 game regular season, with a maximum of 2 games per week (this rule can be extended to 3 games twice during the season). The minimum number of games to qualify for the state tournament will be 6. If a team does not meet the minimum game requirement due to COVID-19 protocol, exemptions will be made on a case by case basis.
The State Tournament will last from Mar. 8 to Mar. 21.
Gymnastics
Cohorts
Schools will be instructed to form cohorts of maximum 10 kids that will remain unchanged throughout the season in order to limit the spread of COVID-19. 
Masks
Coaching staff, personnel, and student athletes will be required to wear a facial covering during the entirety of the practice or competition. Athletes will have to wear a face covering when moving to and from different apparatuses, however will not be required to wear a mask during activity. No penalty will be imposed for wearing a face covering during competition as it could be deemed a "violation of uniform". 
In-Person Competition
There will be no in-season tournaments, nor out of state competitions. No more than 2 teams can compete at the same time. All athletes and personnel should remain 6 feet apart whenever possible. All athletes should arrive to the competition in full uniform, locker rooms will not be available. 
Video Meets
Video meets are encouraged by the CIAC when possible. This form of competition will be judged by a one-take video recorded by a coach or personnel member, which will be sent to judges to view. 
Ice Hockey
Mask Breaks
Players and Officials will be permitted 3 mask breaks per period, one at the 4 minute mark, the second at the 8 minute mark, and the third at the 12 minute mark. Players must stand 6 feet apart at all times with no mask and these mask breaks will last for one minute at a time.
Season/State Tournament
Hockey will play a 12 game regular season schedule, with a minimum of 6 games played to qualify for the State Tournament. Ice hockey is encouraged to schedule their games in league, with close proximity to the school if possible. However, if this is not possible out of league games will be permitted however proximity is the first priority if this is the case. There will be a maximum of 2 games per week, with 2 weeks allowing 3 games.
Boy's Swimming
In Person Competition
No more than two teams can compete in the same pool at once.
Virtual Competition
There are several options for how virtual meets will be managed…
As said by the CIAC…
a) Each team swims at their home pool. An official goes to each pool. The coaches score the meet.

b) The home team swims their events at 3:00 pm (after school). The visitor school goes to the home team pool and swims their events beginning at 6:00 pm. 

c) Several teams swim events at their own pool. The group of schools score against each other. 

d) School A and School B have a meet on their schedule in another league. School C, lacking local schools to compete against, swims at their own pool and scores against B and A in a tri-meet or a double dual meet. 

e) The visiting school only brings their top swimmers (or their seniors) and competes against a similar group from the home team. The remainder of the kids on the teams compete virtually.
Face Masks
Face masks must be worn by all attendants, except for athletes while in the pool, any other time athletes must wear a face covering.
Spectators
The CIAC feels that it is unsafe to allow fans for the 2021 season, however this will not be mandated. The policy of fan attendance will vary from district to district, based on each area's reopening plan.
Masks
Masks must be worn by all competitors both before, during and after competition. This rule also applies to coaches, personnel, or any spectators that may be allowed.
Food and Water
Refreshments are not to be shared between any athletes, coaches, or personnel. Players should arrive with their own water bottles and they should only be used by said player.
About the Contributor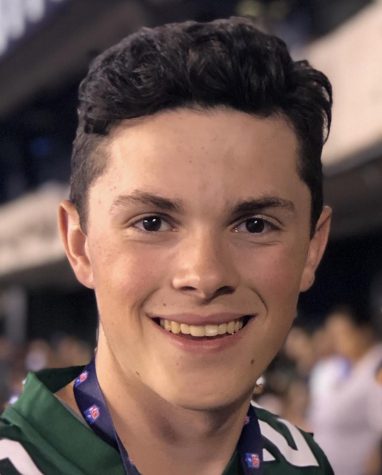 Aidan Garvey, Sports Editor
While playing sports throughout my life, I fell in love with not only the physical activity and team aspect, I also came to enjoy the journalistic aspect...