Danbury Football has Senior Night
The Danbury Hatters hosted their senior night this past Saturday (11/12) vs. the Trumbull Eagles with the kickoff taking place around 2 PM.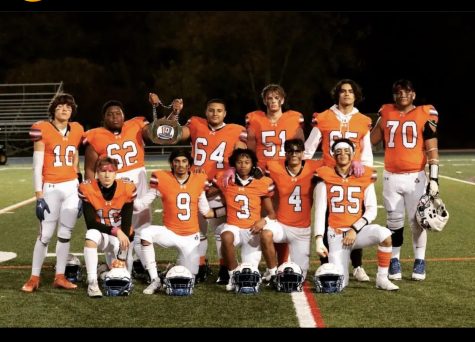 The game was supposed to be on Friday night (11/11) with a kickoff for 6 PM, however, it was pushed back to Saturday due to weather conditions. 
Unfortunately, the Hatters could not pull away the victory, and they look to bounce back on Wednesday (11/23) vs. the notorious rivals the Ridgefield Tigers (4-5), in Ridgefield with kickoff taking place at 6 PM.
The Hatters are currently 4-5 and 6th in the FCIAC. The upcoming game vs. Ridgefield is highly important for the Hatters, as a victory could help their playoff chances.
FCIAC Standings as of 11/14
Greenwich (8-1)

St. Joseph (8-1)

Staples (8-1)

Trumbull (7-2)

Ridgefield (4-5)

Danbury (4-5)

Stamford (3-6)

Westhill (2-7)