Danbury vs. Ridgefield in Season Finale
The Danbury Hatters 2022 season has officially come to a close after their game vs Ridgefield on Wednesday 11/25 at the Tiger Hollow.
Although this wasn't a "must-win game" for either team, it did not matter as both of the rivals came into their annual Thanksgiving Eve game with a record of 4-5. Both the Hatters and the Tigers were looking to finish their seasons at the .500 mark. 
Unfortunately for the Hatters, they did not come out victorious, falling to the Tigers by a close score of 21-17. Ridgefield leads the all-time Thanksgiving series 15-2, winning seven straight and 15 of the last 17 in this rivalry game.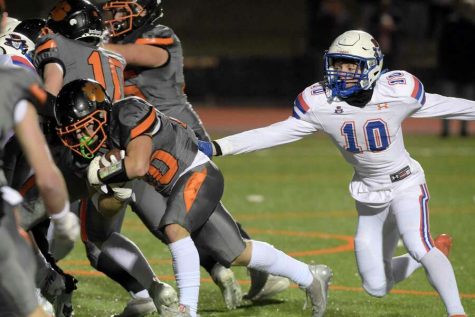 A Notable player on Danburys side of the ball was quarterback John Bardin, who rushed for 72 yards and a score in the second half of the game. Bardin also put up a 2-yard dive into the endzone which put the Hatters on the board for their first score of the game.
The Hatters' season was most definitely a memorable one, and there should be high hopes for the team next year.