The Hatters are 2023 FCIAC Champions
The Hatters concluded their excellent season bringing home a 6th FCIAC championship banner and trophy to Danbury — their first since 2018. It was definitely an emotional scene for the boy basketball players and coaches, as with the last buzzer sounding, fans stormed the court in Wilton where the finals were held.
The moment was surreal as the No.3 seeded Danbury beat the No.6 seeded Staples Wreckers 69-53 this past Friday (3/3) at the Zeoli Field House. This was Staples first-ever FCIAC championship appearance.
The key for Danbury was their lockdown defense and efficient offense. The Hatters managed to hold the Wreckers to no points in the second quarter — particularly Staples center Chris Zajac standing at a whopping 6-foot-8. The All-FCIAC big man was locked up with barely any room to score in the paint. The key part to the offense for Danbury was 6-foot-5 senior forward, Christian Jeffers, and junior guard Nez Perkins. Jeffers scored 25 points and was named MVP of the FCIAC tournament, and Nez Perkins dropped 17 points with his prestige finishing under the rim. Senior Cushi Perkins also added 12 points to the stellar win for Danbury.
Despite holding the Wreckers to zero points in the second quarter, Danbury would only manage to score seven heading into halftime, holding a 21-18 lead.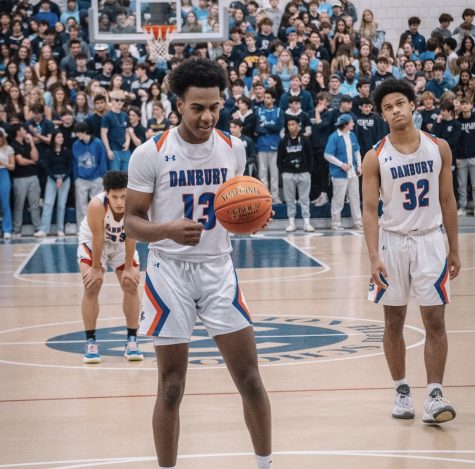 After halftime and the third quarter, the lead deficit for the Hatters drastically changed to  41-36 lead. Entering the fourth quarter and 2:58 on the clock, the Hatters were able to pull away with a 20-point lead, basically wrapping up the game unofficially.
Huge congratulations to the Hatters and the coaches, and huge congratulations to Christian Jeffers who had yet again another dominating season— this time for a trophy and banner. The Hatters will now participate in the Connecticut State Tournament.