DHS' Senior Fest is an eagerly awaited event that kicks off the school year with a bang. Typically held outdoor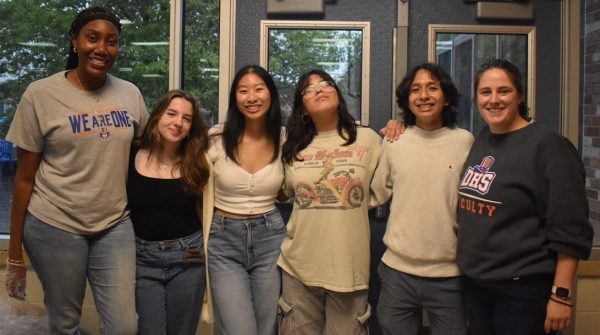 s, it offers a vibrant and festive atmosphere for seniors to revel in. The festivities often include a variety of engaging activities, such as inflatable games, delicious treats, music, and various other forms of entertainment. It's a joyous occasion that allows seniors to come together, celebrate the start of their final year, and create lasting memories with friends and classmates. The Class of 2024 however, experienced some challenges compared to previous years with their recent Senior Fest.
Considering the importance and expectations of Senior Fest, the officers began their planning well in advance and strived to promote the event as early as they could. One of their first orders of business was the catering of food, drinks, and desserts, and aiming for all those items to fall within their budget. They also needed to decide on a solid date and time, revolving around the home football game schedule and tradition of keeping Senior Fest as a September event. After all these factors were taken into account, they agreed on their final date – Friday, September 29th.
All went well until the week of the actual event. Everything was promoted, planned, and there was high hope for the amount of attendees. Unfortunately enough, when the week arrived, rainstorms came with it. The days leading up to Senior Fest consisted of heavy downpour and extre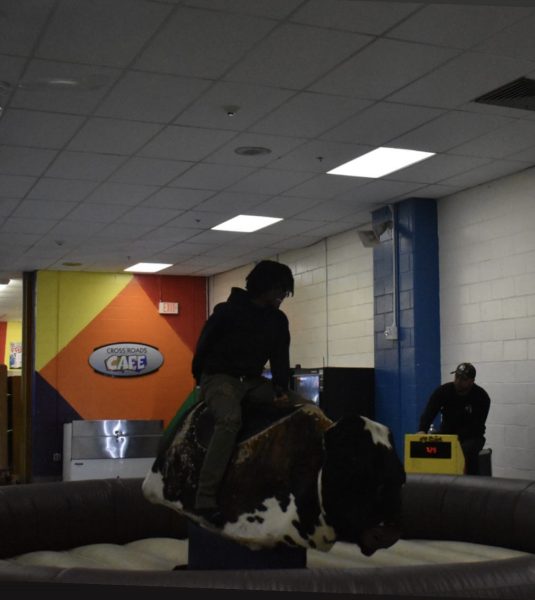 me weather circumstances, essentially out of the blue. This left the officers little time to adapt and consider a rain date .Pressure was rising, Class President Valerie Ramos said she feels like "there are a lot of expectations, and [she'll] most likely get the blame since [she's] president." A rescheduling was supposed to be decided over 48 hours in advance to notify the caterers and organizations we collaborated with. Due to the inconvenient timeline, the class officers and advisors had to stick with the original date and alter the highly anticipated Senior Fest to be  inside the DHS cafeteria.
Due to the rain, people's expectations for senior fest were drastically lowered. Although most factors remained the same, the indoor environment was still a let down for most, and the rainpour outside dimmed the mood. Despite their initial doubt, when interviewed, attendees reported that they were pleasantly surprised by the officers' efforts and the event's overall success. The activities, according to many seniors, were the highlight of the event. Many people were pleasantly surprised by the bull-ride, foosball, and even the food. Even if it wasn't what everyone expected, people tried to make the most of their day by attending senior fest, even if they only stayed for 15 minutes. As senior and Hatters Hooters Captain Dom Normand said, "I just dealt with it because I knew mother nature doesn't make our choices. It wasn't anybody's fault so it is what it is."