College reps advise 'Don't procrastinate' in applying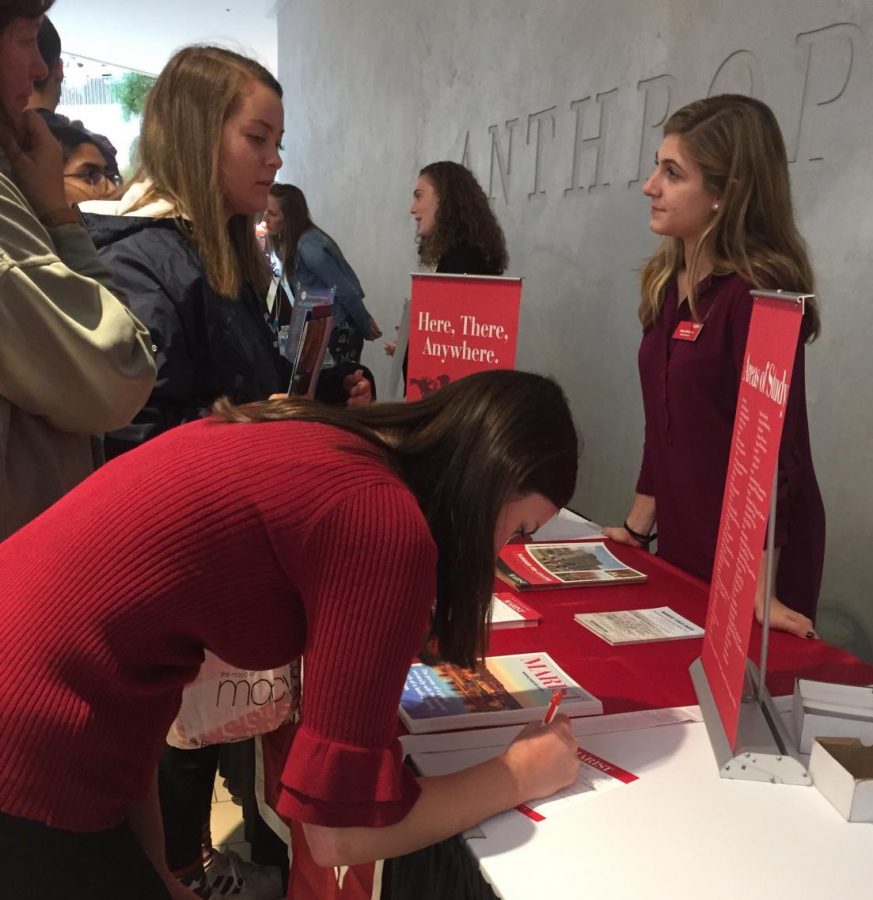 Hundreds of overwhelmed, excited, and eager students swarmed the Danbury Fair Mall, attentively asking questions and receiving information about colleges as more than 200 college representatives handed out pamphlets, booklets, stickers, and advice.
On Oct. 16, the annual Danbury Vocational & College Fair was at the Danbury Fair Mall. Students were able to start discussing their post-high school plans with college representatives from schools all over the country.
Students were seen taking advantage of the opportunities the fair provided. Students eagerly went from table to table and were met with equally enthusiastic representatives ready to help guide the students.
Junior Gabby D'Ostilio said she hoped to find more schools that would intrigue her. Although she came to the fair prepared with schools she had in mind, she wanted to expand her options and add more schools to her list.
College representative Elizabeth Allen of Manhattanville College discussed how students can "generate more interest for college" while looking for ones that best fits their future.
Junior Malachi Loric acknowledged the importance of attending the fair. "I think the fair is amazing," Lorick said. "It helps me to expand my horizons and discover a variety of schools."
Lorick also said, however, that it was easy to become overwhelmed by the sea of tables and college reps spread throughout the mall's lower level.
Junior Linda Munoz said that University of Connecticut was the college she wanted to explore because it was her "top choice." Munoz says that when she gets older she wants to be a nurse and that UConn has a "good nursing program."
Allen, the Manhattanville rep, also offered advice for seniors who are already in the middle of applying. She addressed the importance for seniors who plan to enroll in college to stay on their game and not slack off during the year. It's vital, she said, to avoid the "senior slump."
"Give it your all the whole entire year," she said would be her advice to seniors.
The college representative for Central Connecticut State University, Francesca Testa, urged that seniors should apply early. Do not procrastinate, she warned.
Testa also gave advice to juniors, encouraging them to broaden their horizons, and to apply to as many schools as possible to make options available.
Testa acknowledged that the fair exposed the students to many different schools that may not have been on their radar.