Chess Club breaks stereotype
Hang on for a minute...we're trying to find some more stories you might like.
The stereotypical chess player has been debunked due to the interest of students such as seniors John Lopez and Bryan Guzman. They all began their board game endeavor by playing checkers in apps on their cellular devices, which then led to their hobby of chess.
The high school club is a member of the Danbury Scholastic Chess Team League, which has been around for more than 30 years and continues to evolve. The club has seen exponential growth in members since the beginning of this previous year. The club has won the Danbury Area Scholastic Chess Team title six times including the 2017 trophy, currently on view by the main office.
The Library Learning Commons provides students a centralized area to study, complete assignments, check out literature, or de-stress through playing chess. Lopez said he and his friends enjoyed playing the strategic game during study halls.
"Our friends were skeptical at first but saw our energy and excitement while playing, which made them want to learn," Lopez said. Senior Brandon McCauley then suggested that they all join the chess club.
Adviser Jameson Parker acknowledges the increase in interest and club members. "I feel like we had a lot of interest in the chess club this year, which is why we expanded it into two different teams." A total of  20 members completes the A and B teams of the scholastic class compared to about seven members in years past.
Senior Jerome Antoinette recalled the moment he developed an interest in the club, stating how he "… was leaving French Club, waiting for the bus and saw the club in the cafeteria." Familiar faces then prompted him to want to contribute to the club's ongoing success.
Several of the recent members are also past or present students' of Parker's.
Senior Andrew Penaranda explains how chess has become an effective outlet for him in his free time outside of varsity soccer. "When I play chess it's like I zone out 100 percent and I can clear my mind of anything that is stressing me out," Penaranda said.
With the school's unique demographics in comparison to surrounding schools, this club also reflects diversity. "The club is definitely more diverse than it used to be; we're seeing a greater variety of students although one area where we're lacking is female representation," Parker said.
Parker continues to explain why he believes girls typically do not join as members. "I think the female brain is just as good at being able to play chess and analyze a situation. But it just seems like it's more of a social thing" that keeps them from joining the club.
Chess Club caters to all students at Danbury High, regardless of their knowledge of the game. Accomplished senior Duy Le, ranked No. 1 in the school, joined the club his freshman year with no experience.
He expressed that his improvement came from hard work and effort. Le says that  "going home and practicing every day helped a lot … chess taught me to have patience."
Parker observes how the new additions contribute to the club's dynamic. "I think it's always better to play against people rather than a computer. The social aspect and getting to know people bring in different strengths and styles of play."
The club meets on Wednesday when students play against each other in hopes of strengthening their skills for tournaments. By playing against each other they are receiving instruction from their peers. Parker recognizes the benefit this has."I'm seeing tremendous growth from a lot of the players and the underclassmen who are coming in."
Le added, "It doesn't depend on who you are, it just depends on how good you are."

About the Writer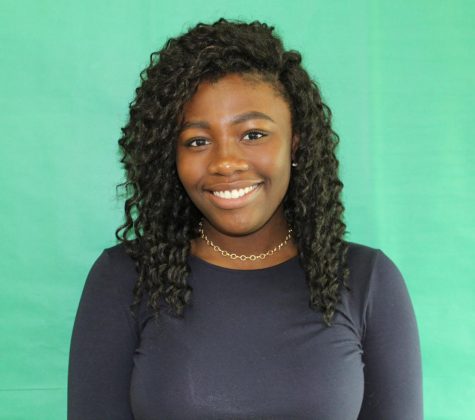 Naomi Thomas, Arts & Clubs Editor
Ever since my first year attending Danbury High School, I eagerly awaited my junior year so that I could take this class and join the Hatters' Herald....