Annual International Night, ESL Awards, set for May 4
Hang on for a minute...we're trying to find some more stories you might like.
International Night is an event hosted by the Latino Club and it will take place this Friday, May 4, in the cafeteria from 6:30 p.m. to 9 p.m. right after the ESL Awards presentation. This is the third year that the Latino Club has hosted the event.
International Night consists of delicious food, a fashion show, singing, and dancing from different countries such as India, Korea, Brazil, Mexico and Ecuador. Tickets can be bought for $5 from a club member or at the door.
Latino Club adviser and ESL teacher, Jose Rojas, helped come up with the idea of International Night. "I was speaking with some of the teachers and realized there was no celebration of culture. So, we decided to have Latino Night and it was very successful. However, we got a proposal from Stacey Brugnolo, the ESL department head, asking us to make it inclusive to the whole community. So it became International Night."
Latino Club has spent its weekly meetings preparing for the event. They gather around and come up with ideas for the night. "In order to prepare for this event we have to make arrangements for decorations, music, and the food that has been made to make this night as spectacular as it can be," says senior and club president Kevin Rivadeneira.
Members also practice their singing and dancing during the meetings. "I've been helping choreograph some dances such as the bachata, and a traditional Ecuadorian dance. As well as, I've been planning out how we will decorate the cafeteria for International Night," says junior Jessica Tenezaca.
Rojas said he hopes that many administrators, teachers, and Danbury families will be present. The Danbury community has been supportive of International Night. Last year the cafeteria was packed. Danbury restaurants are going to cater and some families are going to cook. Before the party begins in the cafeteria, the ESL Awards will be held in the auditorium.
The whole Latino Club is excited for the event. "I am excited to show that Danbury High School is very diverse through fashion, food, and performances. There are many differences among the people who live here. The diversity is what makes up Danbury High School," says Rojas.
Tenezaca adds, "I'm excited for International Night because it's the night where we all gather together, no matter what country we come from or what country our parents come from, into one place and just showcase each country's culture. I'm also excited to see the amazing performances that people have been working hard to put together in the last few months."
Latino Club is mostly made up of students that are of Latino heritage, speak Spanish as their first language, or are new to the country. The mission of Latino Club was to create and promote Hispanic heritage, diversity, and culture by sponsoring events and activities. International Night allows Latino Club to do that.
 "I have been in Latino Club ever since the beginning of my sophomore year," Rivadeneira says. "The reason I joined Latino Club was because I heard it is a place where Latinos or anyone who enjoys our culture can go and feel at home celebrating the things that make them Latino. I decided to become the president because I felt that I was ready to lead this club even more forward than where we had first started with."

About the Contributor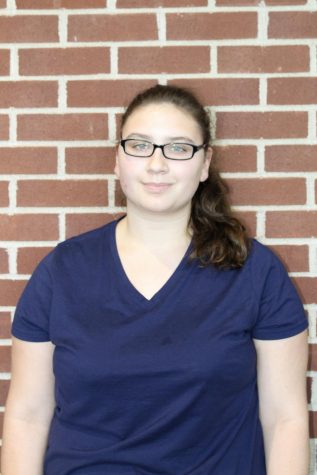 Jenna Coladarci, Staff Writer
This is my fourth year writing for The Hatters' Herald. I joined the Hatters' Herald because I love writing and I am always looking for places where...