Buissereth sees single make it to iTunes
Producing music since 8th grade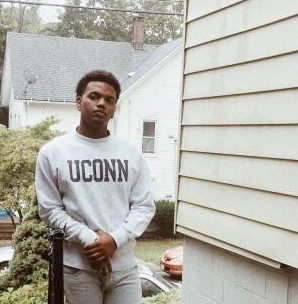 Senior Lawrens Buissereth began producing music during the eighth grade for his own personal enjoyment. Overtime, Buissereth has developed his skills, and a career in music now seems possible.
Buissereth's experience in music goes as far back to elementary school where he would play the trumpet. He would then move on to play the piano in middle school and start producing beats during this time as well.
Buissereth would start off rapping but would switch to producing beats. "I wanted to be a rapper at first, but then I was like 'I'm not too good at this,' so I figured I should just make beats," said Buissereth.
Starting off, Buissereth "hated it because my stuff didn't sound like anything on the radio." To improve his music production, Buissereth would go on Youtube and watch video tutorials on how to make beats that sounded similar to his inspirations.
In producing music, Buissereth finds inspiration in other popular producers such as Metro Boomin, Southside, Zaytoven and Mikewillmadeit. He takes various aspects and pieces from these artists to create his own personalized sound.
Buissereth music process begins after a good meal when he's by himself or at the studio. Buissereth goes to a friend's house and spends four to five hours creating beats. It's not uncommon for Buissereth to produce five to six beats during this time.
Soundcloud serves as a platform for new artists to share their music with the world and Buissereth is no exception. Buissereth produces music under the name of "The Law," and even features local artists from Connecticut as well as artists from Danbury on some of his tracks. Seniors Cameron Snow and John Estevez are some of the artists from Danbury that appear on Buissereth's tracks.
Snow, Buissereth's friend, was inspired by Bussereth to make music. "Around the summer of freshman year he told me that I should try rapping because I always freestyled. He sent me a few beats and we made Juice from some old beat Lawrens had made," said Snow.
Buissereth and Snow work together by constructively criticizing each other, creating new styles and flows, and teaching each other how to produce music.
Buissereth has been finding success with his music and he now has a single on iTunes titled 40 with a featuring a local artist known as "Lil' Hanga." This is an achievement for Buissereth's career and he has a vision for the future. "I want to win a Grammy, make it to the Billboard's Top 100, and make some money," said Buissereth.
Buissereth graduates this year and will study business administration in college. "I'm looking to take my major and apply it to music and the music business," said Buissereth.
"I think good things will happen in Lawrens' future, maybe a future deal or something to put us on the map and make us more popular that just in Connecticut," said Snow.
Buissereth has plans on releasing a project on graduation day (June 22) and releasing another project this September that will include many of Danbury's local artists.