Hatters Football rallies to defeat Norwalk at home
Hang on for a minute...we're trying to find some more stories you might like.
The Danbury Hatters football team came home to Hatter Hill on Saturday to take on the Norwalk Bears. Both teams were 4-3 coming into this game, and the Hatters were coming off of an impressive performance, where they nearly upset Darien. 
For the Bears, they came into the game without their starting quarterback, Kyle Gordon.  Backup Quarterback Thomas Brown helped the Bears jump out in front 14-0. Danbury Quarterback, Sophomore Jackson Ciccone, who took more of a starting role after the Darien game, went down with a shoulder injury in the first quarter. Enter Junior Patrick Rosetti. Rosetti shared time with Ciccone up until the Darien game. 
"They are two really proven quarterbacks. They are by far one of the best quarterback duos in the state," said Senior captain and offensive linemen Jordan Agosto.
Rosetti tossed a 61-yard touchdown pass to Xavier Ross to get the Hatters on the board which was followed by a Diogo Rosa 24 yard field goal, but Norwalk would take a 21-10 lead into the half.  Agosto said that the Hatters knew that they would have to be resilient, "We just work hard and it is something that Coach Tieri preaches is to work hard and do what you can do."
The Hatters opened the 3rd quarter strong as Artez Taft caught a 7-yard touchdown pass from Rosetti, followed by a 2-point conversion made by Jalen Morey. This made the game 21-18. During their next drive, Malachi Hopkins found the end zone on a 3-yard run. Danbury took a 24-21 lead, but on the ensuing kickoff, Norwalk ran the kick back 90 yards to regain the lead and take a 27-25 lead as the Hatters defense blocked the extra point.
In the 4th quarter, Norwalk scored on a short pass to take a 33-25 lead but missed their 2-point conversion. Danbury countered as DJ Donovan broke through for a 4-yard rushing touchdown to cut the lead 33-31 as Danbury missed the 2-point conversion with only a few minutes to go.
Diogo Rosa pooched the ball for an onside kick that the Hatters recovered. "I wasn't really surprised that we got it. I know the guys we have and I think we have one of the fastest kickoff groups in the state. That was really just a major point in the game." Danbury Kicker Rosa said. 
Rosetti led the Hatters down the field and found Bernie De La Cruz in the end zone on a 15-yard pass to give the Hatters a 37-33 lead with 1:58 left. It was left to Jah Joyner and the Danbury defense to hold Norwalk in the final two minutes, "Coach decided to move me back so I can get open space and blitz up, that freed me up and got me space to get back." Joyner and the Hatters held on for a 37-33 win over Norwalk to move to 5-3.
The Hatters will return for senior night on Friday, Nov. 15 to take on another tough FCIAC opponent in the Fairfield Ludlowe Falcons.  Kickoff is set for 7 p.m.

About the Writer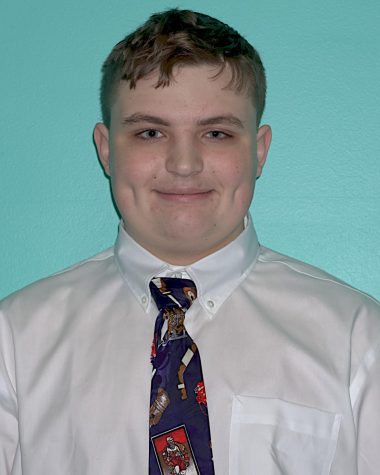 Christian Gardecki, Sports Editor
I am a senior at Danbury High School and this will be my first year writing for The Hatters' Herald. I wanted to join this class because I have always...