DHS counselors face student overload
2019-2020 NEASC visit reports that DHS counselors' student caseloads are too large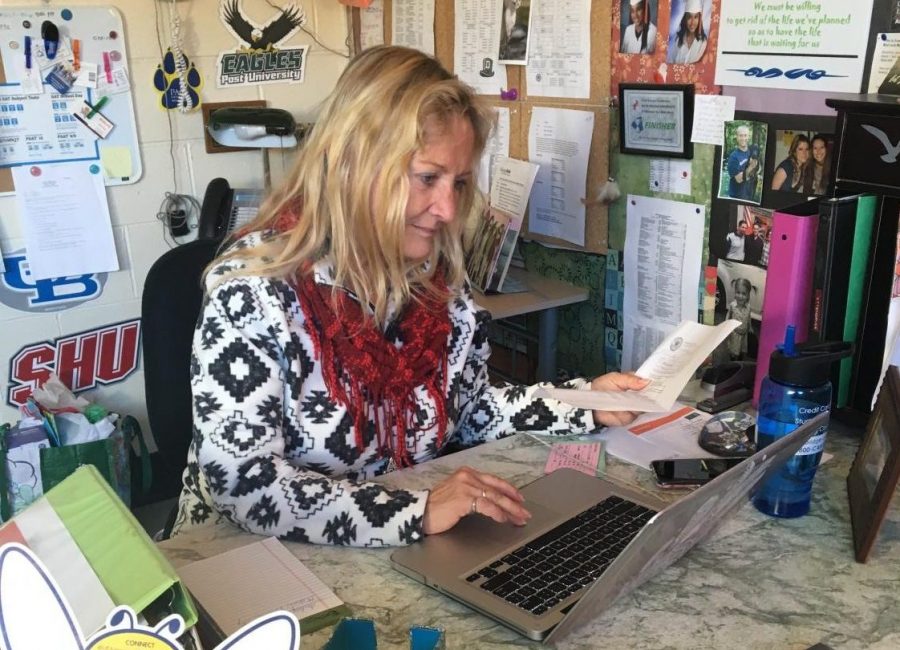 After receiving the New England Association of Schools and Colleges (NEASC) visit this past November, Danbury High School had received generally positive reviews. One big concern, however, was the school's student to counselor ratio. 
NEASC officials recognized and made note of the fact that DHS counselors are being held responsible for too many students to help and guide.
Department Head Vikki Carlson has been made well aware of the large counselor to student ratio as the "counselor caseload size has been a regular discussion prior to the NEASC visit." 
Although a heavy caseload, this amount of students seems to be quite common within the state of Connecticut. "ASCA (American School Counselor Association) recommends a ratio of 1:250," shares Carlson. However, before coming to DHS, Carlson "was a counselor at [Rogers Park Middle School]" and was held responsible for "over 300 students."
Counselor Karen Chance often finds herself feeling stressed and overwhelmed with the 310 students she is held accountable for. Chance feels as though stress becomes a big issue amidst mid-school year especially "because […] counselors are dealing with [their] senior population who need help with college applications, FAFSA, scholarships, [and] letters of recommendation." 
Not only are seniors seeking plenty of college help from their counselors, but "on top of that, many students in general are dealing with stress, anxiety, anger, and mental health issues," says Chance. 
Similarly, Counselor Michelle McCullough often finds herself very stressed out and overwhelmed with the amount of students she looks over, but is lucky enough to have only been given 276 students on her caseload. Compared to the other DHS Counselors responsible for "well over 300 students," McCullough "considers [herself] fortunate."
Despite McCullough's lighter student caseload, things have changed for all counselors within the past few years which have made their workload slightly harder. "The needs of students have […] become greater over the years," shares McCullough. "More students need more of your attention and there just isn't time to spread ourselves around like we would like." 
Due to the recently higher student caseloads, counselors "have also had to cut down on time spent with students on college planning and scheduling," continues McCullough. 
The counselor wishes that she could dedicate more of her working time to those senior students in need of guidance when it comes to applying to their top schools, but has no choice but to turn some down when work becomes too chaotic. McCullough believes that it "is a disservice to other students who need help in those areas […] [and it] prevents [counselors] from building relationships" with students on their caseload.
The increasing student population at DHS has been challenging for staff, students, and administrators to handle, and especially so for Freshman Counselor Jacqueline Rodriguez. "This year we have had an unusual influx of new students from South America and Central America," says Rodriguez. She says that "most of [her] time has been spent registering incoming students" and from August 28 to December 13, she has already registered 99 of them.
Prior to working at DHS, Rodriguez was held accountable for approximately 350 students within the Bridgeport Public School District. The counselor is hopeful that caseloads will soon be decreased but makes note "that each year the administration makes a request for a new School Counselor but it usually gets cut from the budget."
When it comes to assisting students in college applications as well as issues in students' personal lives, the pressure quickly becomes too much to handle. However, for some, the pressure is miniscule.
Counselor Peter Dittmar seems to be having no trouble handling his load of roughly 300 students on a regular basis. "I do not feel overwhelmed when assisting students, because it is a job that I really enjoy doing," says Dittmar. "I went into the counseling profession to be a support system for students who need help with any issue they are facing."
Currently, "The School Counselor caseload size issue is being addressed at the State level," shares Dittmar. "There are certain bills being examined to support the work of School Counselors. New York just passed a law adhering to the ASCA recommended ratio of 250:1 (Students to School Counselor)."
About the Contributor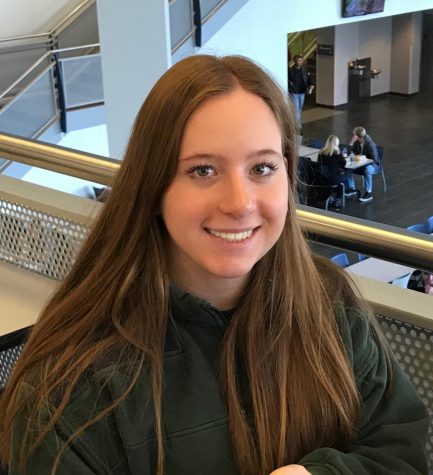 Abigail Craig, Co Editor-In-Chief
I am a Senior at Danbury High School and I have been writing for the Hatters' Herald for two years now. My family has always had a background in writing....