DHS' Newcomers program continues to grow!
DHS' population and diversity increases exponentially as more Newcomers' students and staff arrive throughout the school year.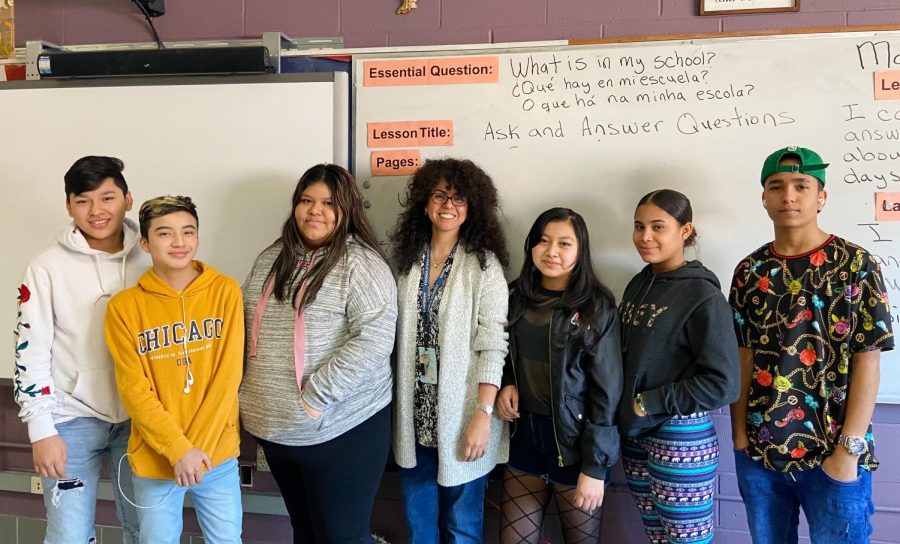 Danbury High School is the largest and most diverse high school in the State of Connecticut.
Not only has DHS been titled as the largest populated CT high school, but the student population continues to grow throughout the school year. With the vast amount of diversity within the school, it is expected that there will be students that have little to no knowledge of the English language. Because of this, DHS has what is known as the "Newcomers Class" for ESL students.
Back in ESL and Newcomers teacher Soraya Bilbao's first year, the school had one single Newcomers course provided to foreign students. "On average, I had approximately fifteen students in the class. At this point, only students with interrupted formal education were eligible to enroll in the class," says Bilbao.
Now, DHS has not only one class with 15 students, but multiple classes with 30 students. "Combined with an overall increase in student enrollment at DHS, enrollment in Newcomer classes has increased exponentially," Bilbao continues.
One of DHS' newest Newcomers teachers, Lesley Hankin-Williams, has had a slightly different experience teaching the course. After only teaching the Newcomers class for a month now, Hankin-Williams has been given the smaller portioned classes with only 11 students. However, just one month ago, Hankin-Williams "started out with 3 students" total. Through this, it is clear that attendance within the Newcomers classes are exponentially rising.
Freshman Marlon Morales, from Guatemala, has been grateful for the Newcomers class and the opportunities it has given him. The class has "helped me immensely. Before I didn't know English and now [after being in the Newcomers class], I'm understanding more." Although "not a lot", it is "a lot more than what I originally knew," expresses Morales. 
"You can imagine, that going into a new classroom where students and teachers speak only English, it can be very difficult. [However,] here, the teachers help you and support you step-by-step until you're able to slowly understand."
In regards to noticing an increase in Newcomers students, Morales has seen a mass difference within the short amount of time he spent at DHS saying, "Compared to last year, there's a lot more students" within his Newcomers class.
Sophomore Naidson Macedo, from Brazil, has been enrolled into the Newcomers class since September. "When I first arrived, I didn't know anybody," he shares. Luckily, through his Newcomers class, Macedo has been able to "meet and connect with other [DHS] students from Brazil."
Not only have Newcomer students been benefitting within their school environments as a result of this course, but outside of school as well. Macedo makes note that "before, when he would go shopping, he would have to ask for help." However, with the help of the things he has learned in class, he is now able to ask for things on his own.
ESL and Newcomers teacher Michael Crotta also believes in the importance of teaching both learning and community based needs/skills within the classroom. "All is very challenging for a younger person" to learn when it comes to being placed in such a new environment, says Crotta. However, it is important to the ESL teacher that they are challenged in preparation for the classroom environment and real life outside of DHS. 
This year, Crotta "was not originally scheduled" to teach the Newcomers class but was assigned the additional class in October. After Bilbao's class maxed out within 3-4 weeks of school, both Crotta and Hankin-Williams were assigned to teach the course. 
Teaching one Newcomer class with a maximum of 30 students, Crotta agrees that "It's very full". "The numbers have always fluctuated over the years, […] but this year, we have much more Newcomers than anything else."
Only time will tell how many more Newcomers DHS will have enrolled, but the diversity of the school will continue to prosper.
About the Contributor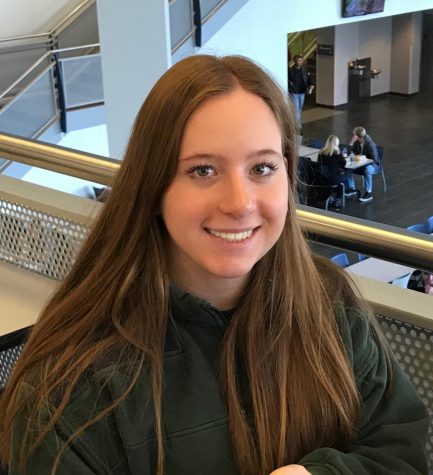 Abigail Craig, Co Editor-In-Chief
I am a Senior at Danbury High School and I have been writing for the Hatters' Herald for two years now. My family has always had a background in writing....