Grounds could become new teen hangout spot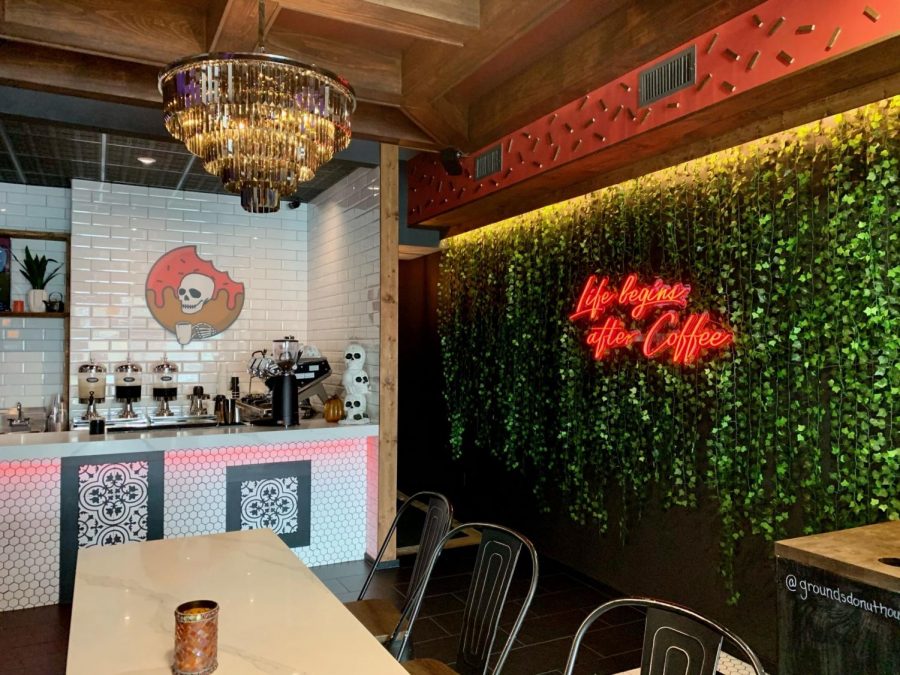 Danbury is a place that doesn't see much change. Residents are familiar with the same local businesses and hangout spots. However, the Grounds Donut House is a recently opened coffee shop that could be the new hangout spot for every age. Being a donut house that turns into a bar at night, it is favorable for every age group.
When different students were asked about the new addition to Danbury, they claimed to be intrigued. Sophomore Maliya Path claims, "I've been there once with my friends. It seems like a great place to go after school to do homework. I'll definitely be sure to make that one of my go-to places from now on."
The shop offers a plethora of out-of-the-box donut flavors, including:
– Glazed
– Strawberry Frosted
– Chocolate Frosted
– Cookies & Cream
– Boston Cream
– Fruity Pebbles
– Farmhouse Jelly
– Maple + Bacon
There are also exclusive flavors that cycle out every few weeks. This weeks' specials include Lucky Charms, Cosmic brownie Overload, Lemon Poppy Seed, and Coco Guavé
The menu also offers dozens of coffee options to go perfectly with your donut. The coffee menu includes cold brews and hot coffees that rotate weekly. There are customizable espressos, cappuccinos, hot chocolate, americanos, macchiatos, and more. The flavors are unconventional and will give you an original experience you can't get anywhere else.
Grounds also sells their original logo on tee-shirts if you want to rock their merchandise and help promote this up-and-coming business.
Despite just opening up, this donut house is already adding a new addition to their menu – "Morning Goods." This feature will provide breakfast items outside of the donut-coffee sphere. Their new menu will feature meals with unique names like "California Love," "Oh So Spicy," "Spanish Harlem," and much more. Although they haven't revealed what exactly this menu will entail, it will definitely attract foodies from all over.
The indoor seating with neon lights and bright colors brings a cool and inviting atmosphere. The eatery is COVID-safe and is taking the state-mandated precautions.
It seems like this will become the new and safe hang-out spot in Danbury for all ages. During these difficult times, Grounds is spreading smiles to its customers through donuts and coffee.
About the Writer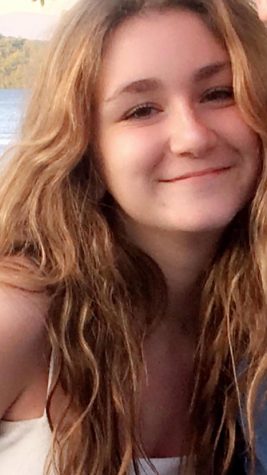 Callie Emmans,
I'm a junior at Danbury High School and this is my first year writing for the Hatters Herald.

I have always gravitated towards writing and literature...