Idaho Murder Mystery Solved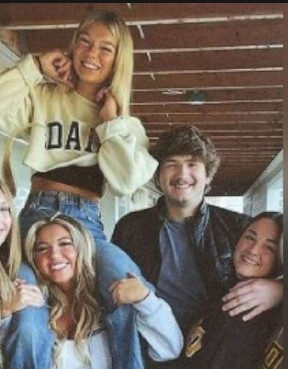 On Nov 13, 2022, Idaho police came upon a gruesome crime scene where 4 university students were found stabbed to death. The only clues authorities had to work with were footage of a White Hyundai Elantra caught by security tape and a description provided to the authorities by a surviving roommate. According to Slate, the police compiled a list of Hyundai Elantras and "succeeded in identifying a 2015 Elantra registered to Bryan Kohberger" (Murphy, 2023). Along with that, Kohberger also matched the description provided to the cops by "The witness [who] described the man as about 5-foot-10 or taller and not very muscular but athletically built with bushy eyebrows" (Campbell & Andone, 2023).
On December 30th, after DNA testing on a knife sheath, which was left at the scene of the crime, revealed a match, State Police SWAT raided Brian Kohberger's family home and arrested him. He was later processed and charged with four counts of first-degree murder. According to CNN, "As of late Thursday, it remains unclear what motivated the killings. It's also unclear how the suspect entered the house after authorities said there was no sign of forced entry or why two roommates who were inside the residence at the time of the killings survived the attacks"(Miller & Elamroussi, 2023). Kohberger's hearing took place on January 12, using the knife sheath with Kohberger's fingerprints, Kohberger's phone records, the fact that Khoberger drives the same Hyundai Elantra used as a getaway car after the murder, as well as his match to the description given to the police as evidence. According to one of the victim's fathers, "Nobody understands exactly why but he was stalking them, he was hunting them," (Miller & Elamroussi, 2023).
Families of all four victims want justice and some feeling of closure. Some hope to achieve this by making sure Kohberger is severely punished for his actions and others just by closing this chapter of their lives. Altogether, these killings will remain relevant and talked about for years to come due to the sheer scale of what has occurred.