Frank Ocean's 2016 album "Blonde" is the last taste his fans have had of a mixtape greater than just a few songs in seven years. It's his only other public studio album apart from his 2012 release, "Channel Orange," and his first as an independent artist. Yet, it serves to be one of the most impactful R&B projects released within the last decade. So, what makes this album such a nostalgic and captivating listen? How does "Blonde" help Frank Ocean maintain over 40 million monthly listeners as he hides behind Hollywood curtains and remains absent from the industry?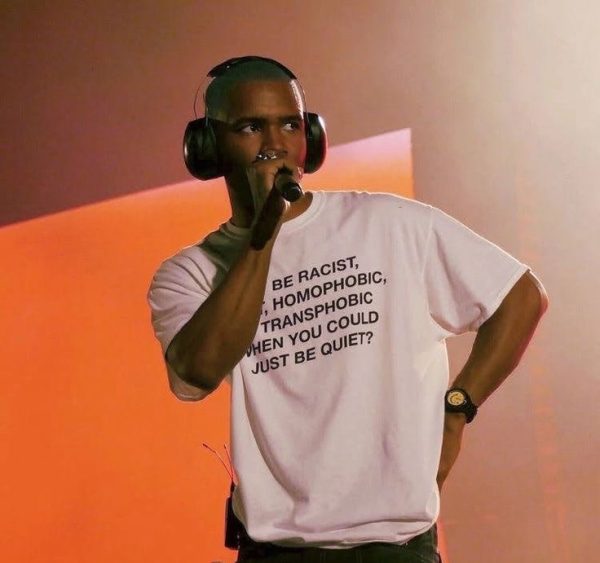 The details within this project begin with the mere title. Though the album itself is titled "Blonde," the cover art depicts a photo of Frank Ocean, and below it, the same word but spelled as its masculine counterpart: "Blond." Both spellings are equally popular in discussion and interchangeable with help from the meaning they bring to the story of the album. Seeing as the two spellings of the word "blonde" pertain to two genders, this strengthens the idea that "Blonde" holds stories of queerness and Frank's discovery of feelings of adoration for both genders throughout his childhood and growth. For instance, while not explicitly about queerness, the 15th track titled "Seigfried" touches on themes of identity and introspection, which are experiences shared by many LGBTQ+ individuals as they explore their identities and interests. "I think his way of hinting at his sexuality is interesting and subtle but powerful," Danbury High student Liria Nucullaj explains. To contradict these stories are his explorations of faith, as shown in the 16th track, "Godspeed." Some lyrics in the song contain metaphors and references that evoke a sense of the divine, such as "I will always love you how I do," which can be interpreted as a timeless or unconditional love. These metaphors draw on religious and spiritual imagery to convey deep emotions, along with the choice of an organ in the background and the title itself being a phrase that conveys a blessing or divine protection. His LGBTQ+ experiences and faith in God contradict one another, acting as an obstacle faced by Frank Ocean when trying to accept himself. 
In general, the purpose of "Blonde" is to discuss the occurrences of Frank's growth through his teenage years and what all his experiences meant to him. The first track, "Nikes," exemplifies Breaux's observation of his community's obsession with materialistic items and name brands like Nike. He denounces their need for validation from peers and the self-fulfillment people attempt to achieve through money, luxury, and consumerism. The disdain for that lifestyle acts as a challenge for Ocean, trying to grow and experience fellowship despite his inability to be motivated by the same factors as the people around him. Similarly, Frank displays an attempt to dodge peer pressure by including a voicemail message from his mother that he titled "Be Yourself" as the fourth track and the first interlude on the album. It features her addressing topics like drug use and the pressure to conform to societal norms. The message serves as a reflection on self-identity and the idea that one should be true to themselves rather than conforming to external expectations or pressures. To Frank and eventually his listeners, she states, "Be yourself and know that that's good enough. Don't try to be like someone else, don't try to act like someone else. Be yourself." It's a thought-provoking and introspective moment in the album, tying the theme of self-acceptance into the rest of the collection.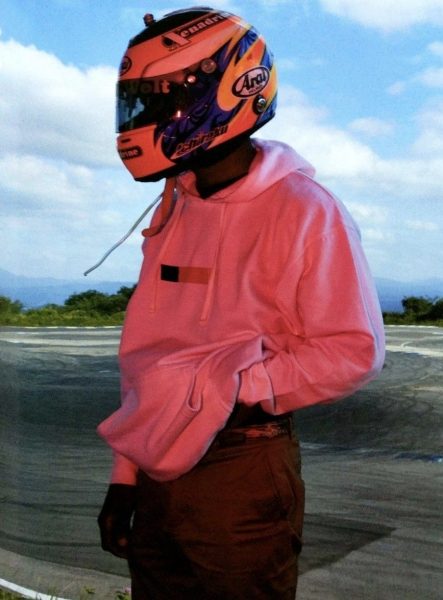 Perhaps the most mesmerizing element of "Blonde" is its nostalgic and emotional feel. Fellow DHS student Samuel Brito states that the album "means a lot to [him], it reminds [him] of the summer, and it's really peaceful and allows for self-reflection." With its consistent use of harmonies and relaxing melodies, "Blonde" serves as an outlet of calm and a form of meditation. There are even tracks with lyrics that resonate with the themes of nostalgia, such as "Summer's not as long as it used to be" (Skyline To), "I ain't a kid no more" (Ivy), or the famous "You cut your hair but you used to live a blonded life" (Self Control). The songs evoke a profound sense of nostalgia, reflecting on the passage of time, the fleeting nature of youth, and the transformation of personal experiences. The collection weaves together a complex and bittersweet journey through memories, both beautiful and painful. Throughout the album, there's a poignant sense of longing for the past, an almost aching desire to recapture moments that have slipped away.
Despite the deficiency of music that Frank has offered since, his name remains esteemed and recognized in the music industry for his ability to string together such a heartfelt and relatable album. The range of themes grants a unique and palatable experience for each and every listener. Although fans are unsure of any more projects being released in the near future, they remain adamant in their love for Frank Ocean and his talents to capture such raw yet familiar emotions.