District introduces Read 180 Program to close achievement gap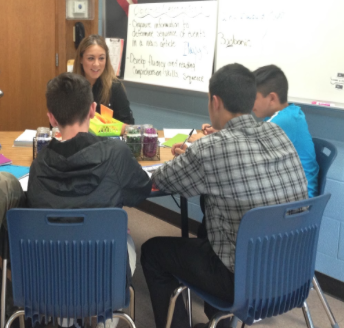 Because of low reading scores and levels, the school district has introduced the Read 180 program at the high school.
The program is designed to improve student-reading achievement in Grades 4-12. It hopes to support educators as they help struggling readers meet the rigorous expectations of new standards, curriculum and assessments.
The cost for implementation was about $72,000, funded through grants. This included the software, student licenses, technology equipment, classroom libraries, teacher materials, and training. Teacher salaries are funded from the operational budget.
Kara Casimiro, the district's Humanities curriculum administrator, is in charge of Read 180 at the high school, where there are 105 spots with most of the seats filled.
"We have been assessing students for appropriate placement, so as this gets completed, more students will enter the program based on availability," Casimiro said.
There are three classes that use the Read 180 program. Two teachers in the English Language Arts Department — Andrea DeLotto and Casey Duffy — implement the program in a Grade 9 course called English Plus. The classes meet on a block schedule on D4.
This course gives a student both English I credit and an elective credit since it meets for 90 minutes daily.
Previously, the school ran a Reading Apprentice program to address such reading deficiencies, Casimiro said.
"It was a supplemental program that taught students reading strategies for academic content, but did not address the deeper need of foundational reading for some groups of students." she explained.
The program's goals are not only to improve student literacy, but, more important, increase student confidence in their reading and writing abilities. Through a carefully constructed staircase of text complexity, the Read 180 program expects to challenge and accelerate students to grade-level text.
"We all come equipped with different strengths and weaknesses," DeLotto said. "It is our mission to capitalize on these strengths and ensure that our students leave our classroom with an increased sense of skill and confidence."
To test that they are at grade level, students compose on-demand and process writing as well as short, focused research projects throughout the entire year. Each workshop of Read 180 concludes with a "Wrap- Up" project, which asks students to summarize what they have read and apply it to real-world questions.
Students must also complete a 21st century literacy project; this allows them to apply focused skills they will encounter in college and career across a variety of text types.
The program also emphasizes targeted support. It offers an array of special features designed for typical students, as well as English language learners.
"Individualized support within this program will target student needs and work to strengthen skills," Duffy said.
Though there were several issues in scheduling the program alongside the freshmen block schedule, results are already being noticed.
"We are already seeing growth," Duffy said. "Each and every day, we get the privilege of working with an enthusiastic group of students who are eager to learn and improve."
About the Contributor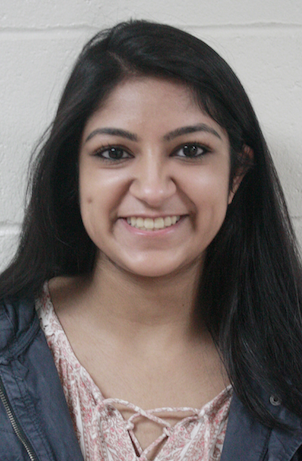 Misbah Aziz, Staff Writer


My name is Misbah Aziz. I would describe myself as an overall perfectionist. I strive for excellence in everything I do whether it be academic...