'Bridgerton' Recap: Season 2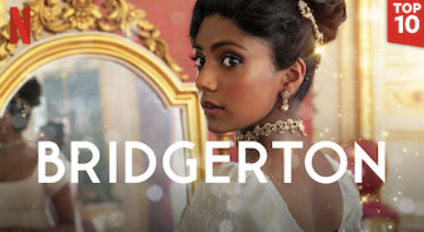 Overview/Recap – Bridgrton came back for season two on March 25. Season 2 showcased Anthony Bridgerton (Jonathan Bailey) and his search for a girl. In season one Daphne was competing to be the Queen's Diamond when her romantic life took a turn and she went for Simon. Though he was a little around the edges they made their relationship work. This ended up being the same for Anthony.  
Opinion – In the beginning of the second season we felt as if the story line dragged on too much, with Anthony trying to find someone to marry and Elouise (Claudia Jessie) being scared to present herself in front of Queen Charlotte (Golda Rosheuvel). Closer to the middle of the season that is when the show started to pick up again with Lady Whistledown identity being found out by Elousie. We liked that the issues with forbidden love and aspects of romance that are portrayed in the show are more modern but still feels like it is set in a different time period. They decided to bring modern twists and real life scenarios into a different older time period based show. For example they used modern day romance and themes that we would know now but performed them in a way that would make sense for the time period. We believe that they definitely could have done the season differently if they didn't rush through and actually planned it out more. 
Overall thoughts/comparison to first season – We believe that the first season was better because it was a fresh new story, and season 2 was more of a run on and not as planned out when it came to the story line. Season 2 could have been a lot better if they planned scenes and the storyline better, but instead of picking up where they left off, it almost just fell off.