Want to read the Portuguese version? Click here: Versão em  Português:
Navigating Danbury High School can be as challenging as learning a new map. With buildings sprawling in every direction and a bustling schedule, it's easy to feel lost in the labyrinth. But don't fret, we've got your back! Let's take a guided tour through the DHS campus, revealing hidden shortcuts, insider tips, and essential information that every student needs to conquer their high school journey.
The layout of the buildings may appear confusing at first glance, but it becomes straightforward when visualized. Here's an overview:
A building comprises two floors, A3 and A2, primarily housing music, art, technology, and ROTC courses.

B building consists of one floor, B2, which is adjacent to A2 and houses the cafeteria, Hatters Cafe, nursing courses, and the Little Hatters section.

C building features three floors, C5, C4, and C3. The cafeteria on B2 is directly under the C3 department. While C3 houses the Business department, C5 and C4 are primarily dedicated to science classes.

D building has four floors, D4, D3, D2, and D1. D4 offers a variety of English/ESL classes, D3 is the home of the Social Studies department (with a few language courses), D2 mainly houses World Language courses, and D1 contains the majority of math classes at DHS. Room numbers in D building increase from left to right, starting at 60 and ending at 83.

E building encompasses two floors, E2 and E1. E2 is home to Health courses, while E1 includes the Old Gym, Main Gym, and New Gym.

F building is the garage located near the Blackbox at the very end of the courtyard, primarily used by the Music department for practice.

G building is unique, housing a variety of Freshman classes and subjects. Additionally, several AP classes are scattered throughout G building. It has three floors, G3, G2, and G1. G building boasts the largest and newest rooms, with academic courses concentrated on G3 and G2. G1 serves as the G gym and hosts a few Health courses.
Connections between buildings include:
Lobby → C3
Lobby → D3
Lobby → A3
D1 → E1
D2 → B2
D3 → G3 (ramp)
G2 → E2
C3 → B2
G3 → D2 & D3 (far end stairs)
Understanding this layout will help you navigate the campus more efficiently.
One piece of information that may not be widely known is that the school's music department now operates independently, no longer sharing space with other buildings. Originally, F building served as a garage to provide students with hands-on experience. However, due to limited enrollment in the class, it underwent a transformation into the dedicated music department.
This newly established department is currently situated in close proximity to A building, directly in front of the football field. A2 is widely known for the Black Box, as well as having the cleanest bathrooms- a close second would be the G building bathrooms.
Classes are scheduled for a duration of 70 minutes, with a mere 6-minute window for transitioning between classes. Notably, there have been recent modifications in the policies concerning tardiness. Specifically, teachers are now mandated to secure the classroom door upon the ringing of the final bell. If a student is found outside their designated classroom after this point, they are obliged to report to the closest level office. Additionally, accumulating three tardies during the week will result in a 2-hour In-School Suspension (ISS) and this resets every week. 
Flex is a period between first and second block you can schedule teachers for or can be pulled in by for anything, ranging from homework help and test review to club meetings and fun flex activities such as decorating and eating cookies! This period will be open to self-scheduling in October after the freshmen have adjusted to their classes and new school, according to staff. Monday Mentor flex, however, will remain constant with a pre-arranged teacher assigned to students based on their last names that will publicize school announcements and activities, as well as aide students in self-scheduling flex elsewhere for the rest of the week. 
The third block of the day comprises four lunch waves, each lasting two hours. This arrangement ensures that one half-hour block is dedicated to lunch, another half-hour to homeroom, and the remainder to class time. Your lunch waves on both A and B days depend on the building where your 3rd block is situated. The following schedule applies: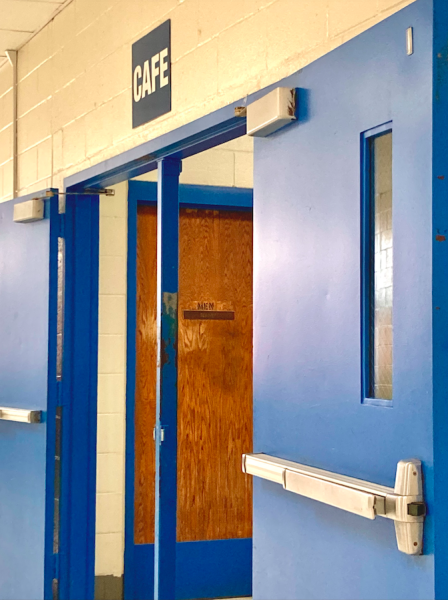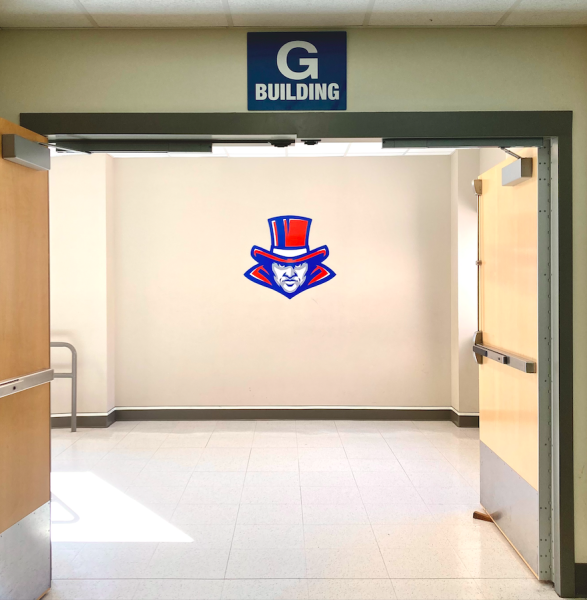 Since the majority of freshman classes are held in G building, which is commonly referred to as the Freshmen Academy, it's recommended to establish friendships with fellow students in your classes. These students are organized into teams, which consist of individuals assigned to the same core classes. Consequently, your peers are highly likely to share similar schedules with you. Building friendships with them can enhance your overall freshman experience! Additionally, freshmen should keep in mind that since it is the easiest year to do well, don't slack off! Don't take too many extra electives or study halls- instead try to get PE and Health classes out of the way Freshman and Sophomore year- so that you can have more fun as Juniors and Seniors. Lastly, make sure to have fun and be a teenager! These are some of the most important years of your lives, so make sure to live them. 
As the school day concludes, you'll find two lines of buses located in front of the school. These lines are not arranged in any particular order and are determined by your bus driver. Recently, some buses have been added to the back of the school near the Athletic Department. If you're uncertain about the location of your bus, there will always be school staff available outside to assist you. Additionally, teachers typically have a bus list with them, so don't hesitate to ask if you have any questions!
It's understandable that navigating the large and sometimes confusing DHS campus can be frustrating when you're trying to get to class and catch your bus on time. Unfortunately, many students tend to take the same popular shortcuts, resulting in collective tardiness. Given the new 'Missed Out' policy and the complexity of bus schedules, it's essential to avoid this situation.
When leaving school, there are alternative routes besides the crowded E1 and D3 pathways. In fact, within every D building stairwell, you'll discover that the stairs below D1 all lead to the same walkway between the G and D buildings. This walkway extends from the football stadium to the athletic department, providing a convenient shortcut.
Another way to reach the buses in the front is by using the far stairwell in C building on C3, which leads to the same area as D3. So, if you ever find yourself running late or simply want to avoid the crowds, keep these shortcuts in mind.
Danbury High School is home to a wide variety of clubs, ranging from culture to sports to advocacy to STEM, and everything in between. National Honor Societies that require student applications (and typically request certain requirements) include the: National Honors Society, National Math Honor Society (Mu Alpha Theta), National Science Honor Society, National History Honor Society (Rho Kappa), National Business Honor Society, National Art Honor Society, National Spanish Honor Society, and the National English Honor Society.
Other clubs primarily focused on student advocacy and inclusion include Model United Nations, DHS Unicef, Asian club, Green Committee, Amnesty International, Women Empowerment club, BLM (Black Lives Matter) Club, LEO club, GSA (Gay-Straight Alliance) club, Muslim Student Association, GCS (Girls in Computer Science) club, Young Democrats club, and Young Republicans club.
There are also clubs that focus on making safe spaces for fun hobbies, such as Fishing club, Chess club, Between the Spines, Art club, Lego club, Photography club, and the Word Warriors spoken poetry club. 
While this list's objective is to be as comprehensive as possible, there are many other clubs at DHS that offer unique experiences that freshmen are deeply encouraged to explore to find their niche!
Students struggling with the new Two Factor Authentication Policy or generally with their laptops/computers can refer to the Tech Help room located next to the Learning Library Commons (aka LLC) on D3 across from the Attendance Office and the Nurse Office.
The Library Learning Commons (LLC), is a place where anyone can go during their Study hall and Flex. Be advised- the library operates on a first come first serve basis with a limited number of students who can be there at one time.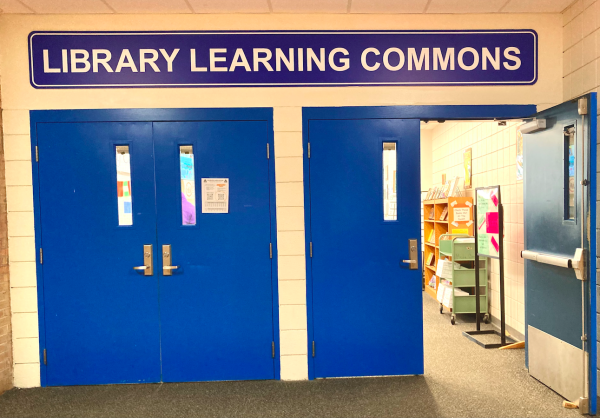 On the 18th of September, the Hatters' Store is planning to open its doors during blocks 1, 2, and 4 on A and B days. In the store, they offer both regular water and seltzer water, juices, chips, and Pop-Tarts. The snack prices range from $1 to $3. Mrs. Tuz, the teacher who runs the Hatters' Store, is reviewing the school's guidelines to determine which other foods they can add.
In terms of clothing, they carry T-shirts, sweaters, sweatpants, and pajama pants. However, they are looking to introduce new clothing items for the fall season. They are also looking forward to adding custom-made shirts. Clothing prices range from $15 to $40, with nothing currently priced above $40. The Hatters' Store accepts all forms of electronic payment, including PayPal, Apple Pay, and card payments. The store also accepts cash. You can submit suggestions to the store on Instagram at this handle: @dhshattersstore.
Do you ever find yourself stuck with no lunch and having to opt for the stale vending machine snacks that don't always dispense after you pay? Well, if you ever have some change on you, be sure to check out the Hatters Cafe B218 Coffee section, where baked pastries, coffee, and hot chocolate all range from $1 to $3. But make sure you're not disrupting the class and ask Mr. Turner first!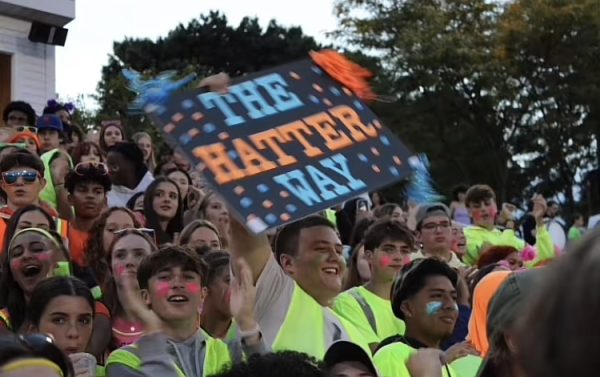 The sports schedules, game themes, and game dates can be found on the 2024 Danbury High School Student Section Instagram account, known as Hatters Hooters. You can access this information by visiting the following handles:
Instagram: @hatters_hooters
Additionally, there are some unspoken rules regarding seniority and student etiquette that are posted on the Hatters Hooters' TikTok account. To check out these guidelines, head over to:
TikTok: @hatters.hooters2024
As you embark on your adventure at Danbury High School, armed with knowledge about building layouts, lunch waves, and the secret shortcuts that only the savviest students know, remember that high school is not just about getting to class on time or finding your bus. It's about building friendships, exploring clubs, and seizing opportunities. So, whether you're sipping coffee in the Hatters Cafe, sharing laughs with friends, or discovering new interests in a club, make the most of your DHS experience. These years are your canvas, so paint them with memories, friendships, and success. Welcome to Danbury High School – your journey starts here!
Make sure to follow our Instagram @hattersherald for more updates and info at DHS!