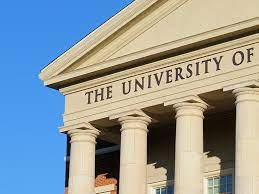 Choosing the right college is one of the most significant decisions a senior in high school can make. Being posed with such a decision can be overwhelming, or even scary at some points. With so many options available, it can be hard to narrow down to just a handful of the thousands of institutions the United States offers. Danbury High School has tried to make students' decisions easier by offering the opportunity to meet with college representatives from all over.
At these meetings, students can expect a conversation with representatives that covers every aspect of what the school has to offer. Representatives will sit down with students and convey them to apply. Representatives cover information from academics, to food, to even the city itself. It is a real-life point of view of possibly a former student or someone who lives in the area. These representatives can give students a more personalized answer than just what is on their website. 
First impressions are an important factor in how people view each other. Just a simple handshake can leave a lasting impact on how a person views someone else's character. When college representatives visit DHS, this is the first one-on-one interaction many students are making with a school themselves. The college visits at DHS allow students to meet representatives from Ivy League schools, to local ones that are just a drive away. "It's such an opportunity. 99% of the time, the representatives who are coming here are the ones reading your application" states Kim Trocola, the head of the career center. Being able to ask a question that one might not be able to find online can really surprise representatives as it sets one apart. The fact that DHS has given us the opportunity to meet with representatives of the biggest schools in America is an advantage that every senior interested in college should look into. "Not every school has this" states Trocola.
College visits also give the opportunity for colleges to come to students instead of the students visiting the college. Over time, students have been more and more interested in studying away from home. Traveling to visit these schools could cost a lot of money as travel is not cheap. This is why universities in the Midwest or even all the way from Dubai have come to DHS to give information. This could be the deciding factor for a student who is debating taking that long drive or even a flight. As the largest school in Connecticut, schools from across the nation to even the globe are interested in our students. 
Ms.Trocola and the career center have done an amazing job setting up these opportunities for students. The career center will also be providing on-site decision days, where admission officers from schools go to DHS and give students a college decision on the spot. The career center is also the spot to find information on scholarships available. 
Ms.Trocola has been adamant about letting students know about these visits. Especially as college fairs have become a thing of the past due to COVID. Every morning you can expect an email from her giving the information on who is coming and what time they are coming. Each meeting is at the career center, which is now in the library.
For further questions, email Ms.Trocola @[email protected]