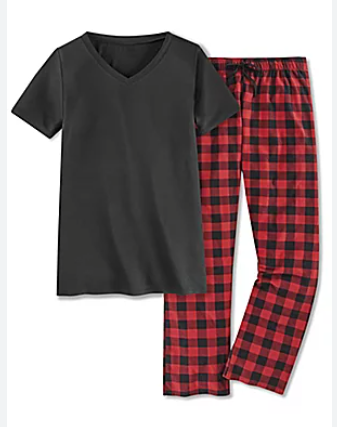 As the pandemic days have ended, people still experience a kind of online hangover, as students have maintained the same habits, including wearing pajamas to school. I went out to gather students' and teachers' opinions on the topic. While I asked these students the question, I was wearing pajamas to see if that would change their answers. I asked Johnny Giardiello, a student at DHS, if he believed that kids should be allowed to wear pajamas to school. His response was, "Yes, because it's comfy, and it is cold sometimes." I found this interesting because he prioritized comfort over the appearance of pajamas.
I also asked Yesenia Hurtado, and she said, "It's not even all that… Come on, be a little more presentable." This raises the question: Do pajamas make you look like you're ready to learn? If students don't think it's presentable, then what do teachers think? To answer these questions, we asked a teacher for their opinion. We asked Mr. Schultz, a photography teacher at DHS, for his opinion on the topic, to which he responded, "Well, this may surprise you, given my general classroom atmosphere, but I strongly suggest that students don't wear pajamas to school." As a student in Mr. Schultz's classroom every A day, he does create a genuinely welcoming atmosphere. "It's been noted that SAT grades increase when students have a dress code. I'd suggest smart-casual or anything casual, even gym/sweats, over pajamas, which communicates a general lack of respect for authority figures. It's been understood for a couple of decades that flannel PJs have their place at the pep rally, maybe."
His opinion shows how teachers might view kids as insincere based on their clothing. Both opposing sides have strong supporting statements, but without dress codes, they can't prevent kids from wearing pajamas, so kids will continue to wear them.