Does Stranger Things 2 live up to season 1?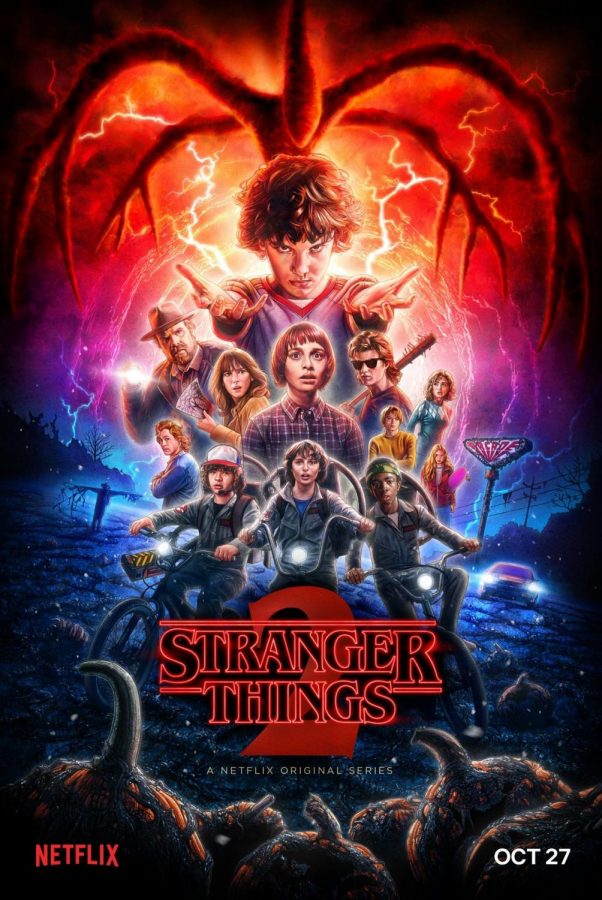 Stranger Things dropped on Netflix this fall to much excitement. The series had gained a cult audience after its initial release in the summer of 2016 with fans cosplaying, making fan art, and creating their own parodies. According to Variety, the series broke a Twitter record for becoming the most tweeted about streaming show during its Season 2 opening weekend with more than 3.7 million tweets.
Season 2 picks up a year after the events of season 1 and follows the aftermath of the Hawkins' encounter with the Upside Down. New friendships are forged and new enemies are made. The mystery surrounding the Upside Down and everything that lurks there is built on and new characters are thrust into the story. While the pacing drags in some places, the great performances we saw in season 1 repeat themselves in season 2. Fans should expect another entertaining season. If you are saving the season to binge watch over the holidays, stop here.
*MAY CONTAIN SPOILERS
HIGHLIGHTS
Will (Noah Schnapp) spends most of season 1 in the Upside Down and had the least amount of screen time of all the kids. However, he becomes more of a central character in season 2. Will struggles with his connection to the Upside Down, as he eventually becomes possessed by an interdimensional being known as The Mind Flayer. Schnapp's performances are powerful. He thrives in heavy, emotional scenes. Schnapp is able to portray a young boy struggling with his own demons as well as the dark creature residing within him.
Unlike the first season, the kids aren't always in a single unit this time around. Everyone splits off to fight their own battles. The highlight is the unusual pairings that are born out of necessity. Steve (Joe Keery), for instance, escapes the jock bully cliché and ends up befriending Dustin as they work to hunt down Dart. He even offers life advice about girls and discloses his most kept secret: his strict hair regime. Steve gradually becomes responsible for not one, but four of the kids. It's an entertaining grouping to watch. As Steve puts it, he might not be the best boyfriend, but "it turns out [he's] actually a pretty damn good babysitter."
The Hopper (David Harbour) – Eleven (Millie Bobby Brown) dynamic is also interesting. They are extremely hot headed and clash with each other. Eleven draws parallels between Hopper's strict rules and those of her "Papa." It is evident there is a mutual fondness between the two deep down, though; one strong enough to bring Eleven back after an explosive fight.
CHARACTER ARCS
Many of the new characters don't add to the story. Maxine "Max" Mayfield (Sadie Sink) is introduced as the new addition to the gang. She is an interesting character, but her arc is weak and doesn't really move the overarching plot along.
Bob Newby (Sean Astin) went through what producers Dan Cohen and Shawn Levy call "The Joe Keery Effect." Keery, who plays Steve Harrington, was initially supposed to have a smaller role, but it eventually grew into a more layered character; the same happened with Bob. Bob ends up being the new fan favorite and serves as the friendly new tech guy to help give out information and solve problems.  
Of all the five young boys, Dustin's (Gaten Matarazzo) story arc is the most insignificant. He raises and nurtures an unknown, interdimensional creature, evicts his turtle from its tank, and risks his family's safety all to impress a girl who's shown very little interest in him. It turns out the little tadpole known as Dart is really a baby demogorgon, which is fairly easy to predict. His only contribution to the war efforts is distracting Dart with nougat candy in the underground tunnels to let his friends pass. Dustin is a character with a lot of personality; it'd be nice to see him have more significant growth.
JEALOUS GIRL TROPE
Max is an interesting character and builds on the female strength Eleven brought in the first season. However, both girls are pitted against each other and end up being used as pawns to create a forced love triangle drama. After seeing Max talking to Mike (Finn Wolfhard), yes, just talking, Eleven develops painfully exhausting jealousy that lasts the season. Max is eager to meet the girl she's heard so much about, but Eleven harshly brushes past her. This feud is the only loose end never fully resolved by the end of the season.
THE DREADED EPISODE 7
What made season 1 such a success is it managed to pay homage to 1980s classics, while still maintaining its own originality. While watching the many mysterious sci-fi aspects, viewers still felt at home with relatable characters. All of this is lost in episode 7. It loses the balance of season 1, focusing too much on imitation. Viewers are thrust into an unfamiliar place with unfamiliar characters in what doesn't even seem like a Stranger Things episode anymore. It attempts to play on the "ragtag group of misfits" trope, but falls flat as none of the new characters are even remotely likeable. Sure, there's the sad backstory and the revenge scheme, but there are still no redeeming qualities about the new gang. It's difficult to sympathize with someone who enjoys inflicting pain. Eleven plays the role of the newbie with a cliché makeover being shown the ropes. If her ill-founded jealousy of Max isn't enough to ruin this beloved character, her desperate need for revenge almost does the job.
JUSTICE FOR BARB
Fans who petitioned for "Justice for Barb" will finally get their closure. Throughout the season, Nancy (Natalia Dyer) has looming guilt over her friend's death and works to get "justice," or at least closure for her parents who still believe their daughter to be alive. Nancy teams up with Jonathan (Charlie Heaton) to expose the company and force them to take responsibility for Barb's death. Hardcore Barb fans should take solace in the fact that she finally gets a proper funeral, allowing people to mourn and move on.
CONCLUSION
While the pacing and plot of season 2 falls flat in some places, the powerful performances are still there. New characters are introduced and old ones are expanded. It might not completely live up to its predecessor, but season 2 is still enjoyable for any Stranger Things fan.
About the Writer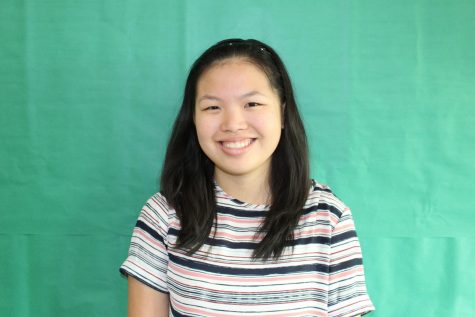 Gillian Brown, Staff Writer
For as long as I can remember, I've always had a love for writing. Whether it be creative writing, poetry, or nonfiction, it's always been an outlet...