Author tells students harrowing tale of Nigerian-Biafran Civil War
English II class is studying African literature
Hang on for a minute...we're trying to find some more stories you might like.
Ben Nneji figured his father — isolated in his home Biafra territory now overtaken by Nigerian forces — had to be in desperate need of food, and he had to do something about it.
It was during the Nigerian-Biafran Civil War, which broke out in 1967 when Nneji was just 15. When the war ended in victory for the Nigerian side in 1970, it was estimated in an American University study that 500,000 to 2 million civilians in Biafra had been starved to death.
Photographs of the suffering published in Western media at the time sparked outrage as the civilian deaths during the war outnumbered military casualties.
"Upon hearing some men were planning to smuggle supplies to their relatives within the starving Biafra, I asked to join to take much needed supplies to my Dad, who was in Biafra and I suspected was starving," Nneji recalled. As the group of 15 men attempted to cross "no-man's land" from Nigeria into Biafra, enemy troops opened fire on them.
"
The traumatic experience of being shot at created so much anguish and pain in me that I had to let go because the pain was unbearable and I did not want to keep holding on to it"
— Ben Nneji, author
Nneji recently recounted the harrowing story to one of Greg Euchner's Eng. II classes as it studied a unit on African and Middle Eastern literature. Nneji, of Ridgefield, is writing a book — tentatively titled Blue Elephant Secrets to Forgiveness — that he describes as a combination of memoir and self-help.
As he explained to the students and later in an email interview, the book is a chance for him to examine the idea of the healing powers of forgiveness following the horrors he and his family faced in the war and its aftermath.
"The traumatic experience of being shot at created so much anguish and pain in me that I had to let go because the pain was unbearable and I did not want to keep holding on to it," said Nneji, who holds a doctorate in industrial engineering and runs a consulting firm, SigmaWorks Group.
In the book, he said, "I write about my struggle to let go my hurt, my disillusionment with God and humanity and how over time my pains dissolved one after the other.
"Later in life I discovered that the experiences that helped me dissolve those pains were useful in dissolving many other emotional pains," Nneji continues. "The book shares the techniques I found useful for letting go of emotional pain."
In the end, he said hopes readers of his book will find these techniques useful in their  struggles to let go emotional pains."
Euchner, whose father knows Nneji and helped arrange the DHS visit, has had his students read powerful African short stories such as Chinua Achebe's "Civil Peace" — also about the civil war in Nigeria — and Nadine Gordimer's "The Moment Before the Gun Went Off."
"It's one thing to read about automatic weapons fire and the threat of death," Euchner said, "and it's another thing to be in the same room as someone who not only survived it but found a way to grow stronger from it. I wanted my students to get a taste of that and not just be reading it."
Sophomore Rosemary Redrovan said listening to Nneji's story helped with just that perspective.
"I was surprised at the different things I didn't know while reading the story initially," Redrovan said. "Reading an article is different from learning about the person and what in their life inspired them to write. I learned a lot about his life and how it influenced who he was today, as well as his writing."
Nneji, who has a warm and welcoming presence, also told the students of the culture shock of moving from the tropical city of Lagos to the temperate Northeastern U.S. It was 1981 and he was 29 when his plane landed at blustery LaGuardia in New York.
"Experiencing a cold and windy 18 degrees Fahrenheit, was the real deal," he said. "I was not dressed properly for it and thank God my sister, who was in Boston College then, asked me to stay in the terminal and take the next flight to Boston. There, she took me to Woolworth and got me proper outfits for winter."
Nneji, who also serves as president of Columbia University's Alumni Association of Fairfield County, said there is a difference between knowing something intellectually and knowing it through experience.
"Now I tell people in Nigeria winter in the U.S. is like waking into a freezer and closing the door," he said. "They get it."
Euchner said he hopes his students made the connection between Nneji's story and the literature.
"To me, I am drawn to literature myself because it is as close as you can get to canning an experience,' he said. "If you write a really compelling fictional story or memoir, it's almost like you're living it. So it can have that same sort of transformational quality."

About the Writer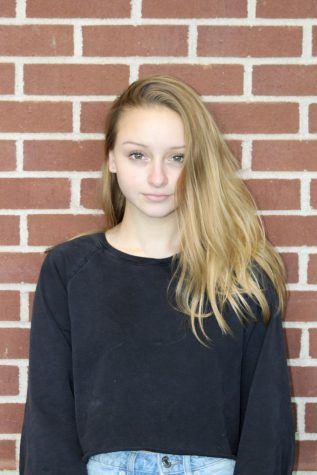 Angelea Fingado, Staff Writer
My name is Angelea Fingado. I am a junior at Danbury High School. This is my first year working with the Hatters Herald. For as long as I can remember...