Hernandez heads Hatters playoff run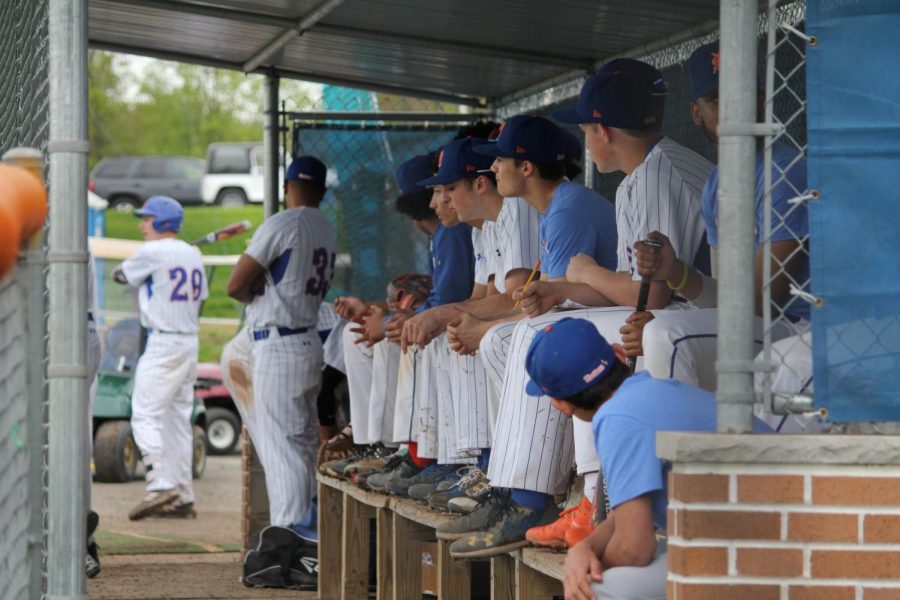 Javon Hernandez, the leadoff hitter and co-captain for the Hatters baseball team, saved his best season for last. With a current batting average of .431 and an on-base percentage of .553, there is no doubt that this is his best season yet, and there is still room for improvement.
The Hatters have two games left in the regular season and currently hold a 10-6 in-league record and a 12-7 overall record.
Hernandez, who started playing baseball at the age of 2, said that "I was pretty good at hitting the ball. My dad would pitch Wiffle balls to me." Javon, who graduates this year, hopes to play baseball in college. "As of right now, I don't know where I'll be playing. I may look into doing a post-grad year at a prep school to develop myself as a student and athlete."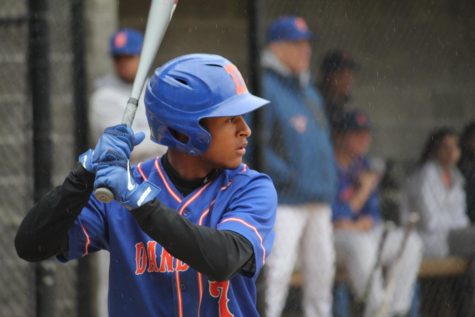 Now with 25 hits in his senior season and a total of 107 career hits, Javon may break the DHS record for most career hits. "The feeling of getting my 100th hit was like no other," said Hernandez, who also had a strong basketball season this year. "Baseball and I [have] had our ups and downs but [it's] only motivated me to grind and get better at every aspect of my game. I feel that having 100+ hits in my career puts me on a different level because I've done something that not too many people have done in DHS history or in Connecticut."
Justin Hope, fellow senior and co-captain, says that Hernandez always affects the team in a positive way regardless of how he may play that day, "He is such a consistent and humble player that a lot of guys look up to. He is always helping younger guys out with their craft, and with his consistency, he gives the team some fire."
Hall of Fame Coach Shaun Ratchford, who has been with the Hatters for 35 years, said that "Javon has been our catalyst for the past four years. He's the best leadoff batter I've coached, a great defensive player and a leader. With all his successes on the basketball court, (2018 FCIAC champs) and the baseball field; he's a humble, great young man."
As a lead-off hitter, it's Hernandez' job to get on base for Ratchford."..my job is to get on base and cause as much havoc as I can. Getting on base to lead-off a game or an inning is a great opportunity for my team to try and score first," Hernandez said. His on-base-percentage (OBP), which currently stands at .553, means that more than half of the time he is up to bat, he gets on base. This is important because it allows for the team to have an early opportunity in the lineup to get on base and score a run.
When asked about the difference between the Hatters baseball teams now and in the past, Hope said that the leadership is a big difference. "This team has 12 seniors on it, and the leadership is excellent. I think last year the leadership definitely could've been better, but it has greatly improved this year. The captains — Andrew [Philbin], Justin [Solimine], Javon and myself — have done a great job keeping the guys in check and motivating them throughout the year. Leadership will be huge if we want to bring home a couple of banners."
Philbin, third baseman, senior, and co-captain, said the biggest difference between this squad and past teams is the connection they have. "We love to laugh and joke around outside of baseball, so when we're playing it just makes it a lot easier and more enjoyable. All of us seniors have played ball together for years, so we are comfortable with each other and love competing together.
After making it to the FCIAC and state tournament the past few years but not winning any titles, Hernandez believes that was the source of motivation for the Hatters this season.
"I think there was a lot of motivation coming into this season," he said "The past few years we made it to both FCIACs and the state tournament but fell short every time. This year's team has a bunch of seniors and young kids who have been playing with each other since a young age. Nothing would be better to close out a legacy with an FCIAC or State title."
Hope, who plays second base and is a closing pitcher, also agrees that after falling short of the FCIAC title last season was the source of motivation this year.
"After Darien ended up winning the FCIAC, it really motivated us to do big things this year because we have owned Darien the past four years. We just never got to match up with them in the FCIAC playoff."
Hope said the Hatters are able to win both FCIACs and States this year. "We have the potential to win both tournaments. All we need to do is trust each other, focus on one pitch at a time, and let the game come to us. We have to play the game like we have since we were in Little League. It's no different."
Philbin agrees that the Hatters have the potential to go far in the postseason. " We have the tools to succeed greatly, we just need to believe in each other and play our game and something special can happen."
About the Contributor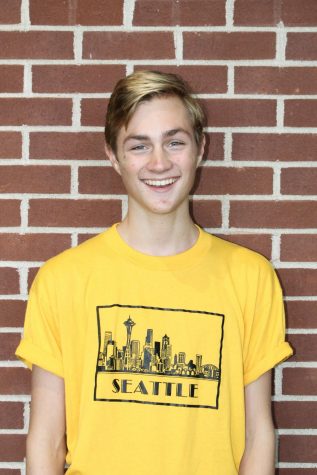 Erik Wallin, Staff Writer
Currently, I am involved in the Danbury High School Theater program. I am always up for a conversation so journalism was the perfect opportunity for me....