Salutatorian: Schlemmer's work ethic pushes her to No.2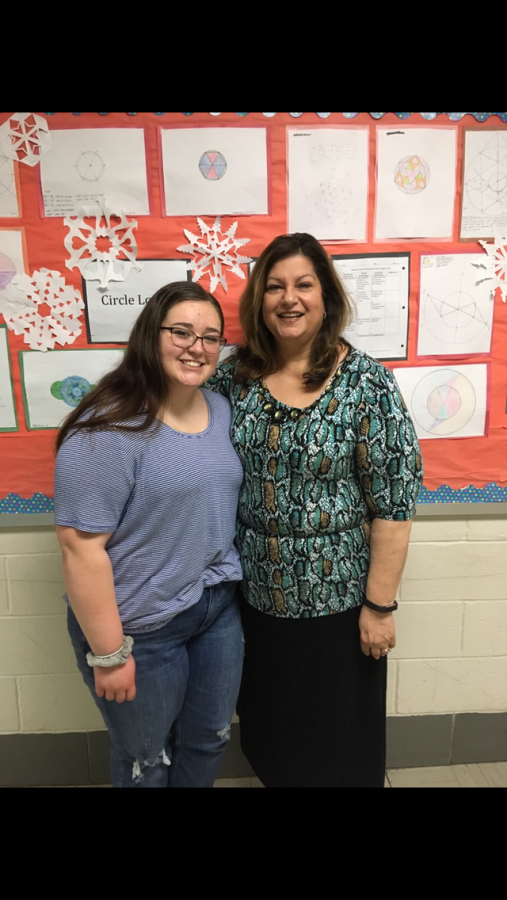 After four years of hard work and constantly pushing herself to be the best she can possibly be, Ashley Schlemmer earned salutatorian of the graduating Class of 2019 after achieving a 4.766 GPA.
Before freshman year, Schlemmer would have never imagined that she would become salutatorian. However, when the class ranks came out freshman year she was surprised to see that all her hard work paid off because she was No. 4. She was determined to maintain her work ethic during the remaining years and finished high school in the salutatorian spot.
"I'm proud of Ashley because she puts 110 percent  into everything that she does and is a very humble person," said Daiquan Thomas, senior and a friend to Schlemmer. "She is always there for her friends and can balance many things at once. She is a dedicated and consistent person and well deserving of this position."
Throughout high school Schlemmer completed a total of six Advanced Placement courses including United States History, Literature and Composition, Biology,  Statistics, Language and Composition, and Psychology.
In addition, Schlemmer is active in the DHS community. She is a member of Key Club, Board of Governors, and National Honor Society. She tutors other students at Danbury Grassroots Academy and plays the violin in the Symphony Orchestra.
Throughout her time at DHS she has taken the time to develop bonds with her teachers including her Honors Algebra II teacher Marlene Caravakis. "Mrs. Caravakis is my favorite teacher at DHS because she continues to mentor me both in and out of school," the salutatorian said. "I know I can always count on her for help, even years after having her in a classroom setting."
Caravakis' greatest memories of Schlemmer include all the conversations they would have whether it be class related, her future, her personal life, or just life in general.
"Out of my many years of teaching it is rare to come across a young woman with such perseverance and drive," Caravakis said. "This is what assures me that Ashley will succeed in every aspect of her life."  
Schlemmer values the knowledge that she learns in the classroom. "The content that I learn is more important to me than the grade I receive, which is why I took advantage of the AP courses offered at DHS," she said. "I am constantly looking to absorb more and more information, especially in subjects that interest me, like psychology, math, and science. Nevertheless, my desire to learn consequently produces good grades."
Caravakis has also taken notice of Schlemmer's desire to learn. "Ashley has always displayed a passion for learning and a determination to succeed in all that she does. This determination has guided her to where she is today and will continue to mold her in her future."
Schlemmer credits learning from failure as the reason she has been so successful learning. "In my freshman year English class, I performed poorly on a reading check quiz, yet still managed to improve and do well overall in the class. This instance taught me that you can always recover from failure and that one quiz/test does not define you as a student," Schlemmer said.
In the fall, Schlemmer will attend Pace University in Pleasantville, N.Y. She plans to pursue a degree in psychology with the intention of becoming a mental health counselor.
"What an honor it is for Ashley to be ranked No. 2 in such a large class in the largest high school in Connecticut," Caravakis said. "That says so much about Ashley. Ashley exemplifies this achievement and what it stands for in every way."
About the Writer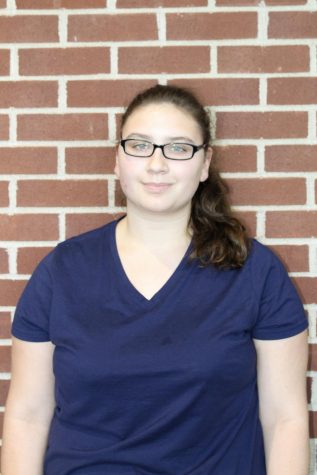 Jenna Coladarci, Staff Writer
This is my fourth year writing for The Hatters' Herald. I joined the Hatters' Herald because I love writing and I am always looking for places where...