Block schedule, flex program here to stay
Admin, students give positive feedback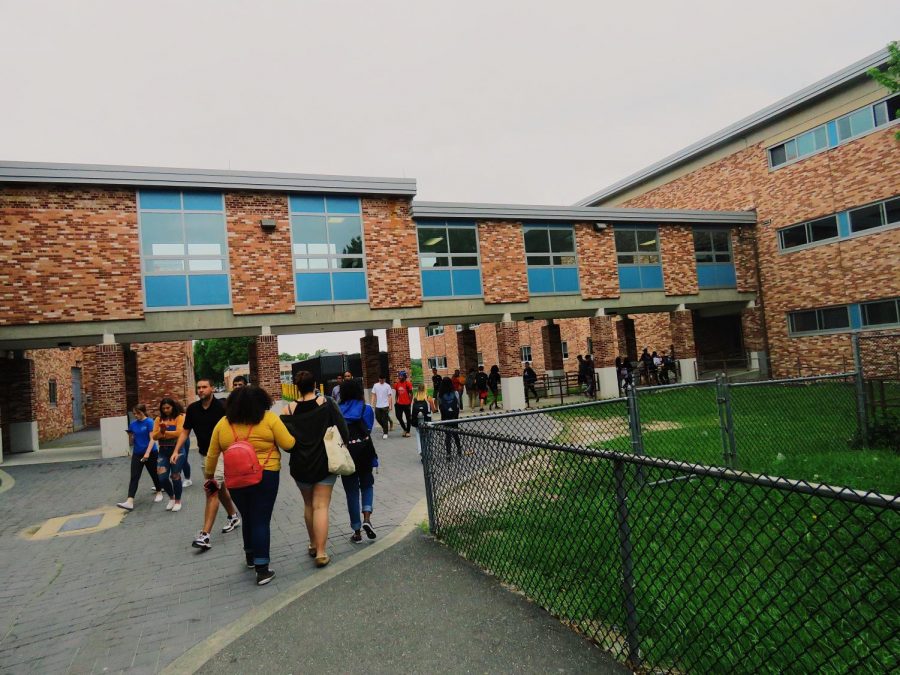 DHS implemented a new schedule this year. This switch was from eight 45-minute periods to three 83-minute blocks and two 45-minute periods — flex and a skinny block. Now that the year is almost over, teachers, students, and administrators are weighing in on how it went.
Michelle Passarelli, a Social Studies teacher and chair of the teachers union's Advisory to the Principal Committee, said she likes the fact that "classes are longer, and we can do more in class."
Sophomore Brooke Stillman prefers block over the eight 45-minute periods. "It's easier to manage the classes you're in when you have more time to complete the work, and it allows more time to do your homework since the classes are only every other day," Stillman says.
Under the past schedule of eight 45-minute periods, teachers typically took 5 minutes at the start and end of the period to do housework items such as check and assign homework, collect classwork, and take attendance. However, with 5 minutes from both ends of the period gone, that left 35 minutes for instruction and classwork time.
"
I don't like how some classes feel like they drag on forever, but I like we have more time to get projects done in groups."
— Jonathan Schoelkolf, sophomore
Juliane Armentano, an English teacher, and the union's building chair, says that "When [the class] just had 45 minutes, it wasn't enough time to get through a whole class discussion and talk about the multiple choice [questions] and explain how to improve."
This was one of the reasons principal Dan Donovan switched to the block schedule, where there were 83 minutes per class, so teachers did not have to rush through the class to get through what they wanted to. "We've been thinking about block scheduling for around 10 years now," he said.
Students, the administration and teachers have had to adjust to the new schedule. For teachers, this meant configuring lesson plans for the 83-minute classes, students had to adjust to sitting in a longer class, and the administrative side had to adapt to new teacher observation rules.
"It has been a little hectic for [the administrators] too because when they were going in to observe teachers they had more opportunities to do it [under the old schedule]. If I have an observation to go see a teacher, and then I miss it, I can't just go in the next day, unlike last year," Donovan says.
However, he added he believes that any scheduling issues will be resolved for next year.
"All the scheduling mishaps and flaws are fixed as of right now," Donovan said, "but next year we'll probably open a whole new set of mishaps, but I wouldn't call them flaws, just things we have to figure out."
Jonathan Schoelkolf, sophomore, says "I don't like how some classes feel like they drag on forever, but I like we have more time to get projects done in groups." Stillman agrees that the classes can be too long. "The periods are so excruciatingly long sometimes," she says. "It's so easy to get bored and lose interest if you're being taught the same subject for almost 2 hours every period."
One of the biggest complaints from teachers about the block schedule has been to the new approach to meeting contractually guaranteed prep time. Teachers under the old schedule had one period a day of planning time. They use this time to plan lessons, grade papers, contact parents, make copies and other miscellaneous tasks to help their teaching.
Now, it's every other day, but it is supposed to add up to at least the same number of minutes under the old system. This means on the day of not having prep, the teachers have their duty and can wind up going practically all day without a break until their lunch wave.
Both Passarelli and Armentano, in their union roles, have heard from teachers all year long about the stress of the new schedule. Teachers say they feel physically and mentally exhausted on the days without prep time, and that even bathroom breaks are difficult to manage. In their interviews, they pointed out that they weren't just speaking for themselves.
Passarelli says that "I don't have my prep every day, so that's been a huge adjustment, making sure I'm ready for the next class." Armentano says that "because we've worked so hard all day, I'm just decompressing during that time. I think we might feel more relaxed or re-energized if we had a little more prep time. We lost the 45-minute period when we were able to eat [lunch time for teachers has been reduced to the state guarantee of 30 minutes] and then prep for 15 minutes."
There were a few different things about the schedule that wasn't ideal for teachers. Armentano said, "I know some of my colleagues come in and have periods 1 and/or 2 only on A days and then their B days are really heavy. I know that there are some people that have prep during period 3, which means your prep and lunch are put together, which is a huge chunk of time; you could leave campus if you wanted too, go out to grab a coffee or lunch and come back, whereas I only have about 40 minutes during the day during period 4."
Donovan has a plan to fix that lack of prep time for next year's schedule. "The new schedule we're working on is going to give the teachers more prep time," he said. "Instead of having seven periods, there will be eight, but I'm not going to give the teachers any more classes to teach, so they'll have an extra block. Which we're going to try and use that for co-planning time so that all of the English 1 teachers can meet during that period, something that we call PLC, or professional learning committees."
Another change for the teachers was having 3 longer, 83-minute periods, but one 43-minute class at the end of the day; a skinny block. The district couldn't afford to go with Donovan's proposed full block schedule.
Donovan doesn't like the skinny block because he thinks it "causes a lot of problems; no sciences can be in that and it changes how much time a teacher has. If you're a teacher, and you're teaching an English in a block, and then all of a sudden you have it in the skinny block, you have to plan completely different, so it causes some problems.
"We are investigating right now if we can get rid of it without putting [the students] in a bunch of study halls," he continues. "That's what holds us back. I don't want a whole lot of people in a study hall. This year our study hall numbers are low; I like that, because it means that kids aren't sitting around for 83 minutes. But if I can get kids more opportunities for classes, that I am going to try and do."
Passarelli, who had never worked in a block schedule before, says that "while it has been a big adjustment for me, I don't mind having [a block schedule]; it's just that prep time, making sure I'm ready for every day is challenging.
"Also, what has been a big adjustment for me is just remembering what I did last class," she continues, "which sounds so bizarre, but I have a lot of different classes that I teach. At the end of every period I have to literally write down where I left off so I know two days from now where we were."
Meanwhile, Armentano is more accustomed to the way she went through her own high school day. "I like going to periods 1 through 8, same thing every day. I like that, I just do. I would be fine if we had kept the 45-minute schedule, but the block schedule is good, too. I get more focus time with my students.
Donovan is working on the new schedule with Freshman Academy principal Kris Davidson (both administrators have experience scheduling and running a full block schedule in the academy), and they are currently focused on figuring out the lunch waves.
"It'd be better if our cafeteria could hold more than 1,000 students because then we could just split the school into three, but it can't," Donovan said. "So we're trying to work our way around that. Ever since we switched to the lunch waves, the school has been quieter. With lunches being held as a period, the whole school was moving around and it made a lot of noise. With the lunch waves, it's only 700 or so students, which is much quieter."
No matter how they configure the schedule, there will always be issues, whether it's remembering what was done last class or having trouble completing an observation.
Armentano adds, "There is just never enough time in the day, no matter how we configure the schedule."
Students give thumbs up to flex
Flex, an intervention and enrichment program by Enriching Students, was put into place by administration this year, and according to Donovan, has far exceeded his expectations.
Donovan learned about flex through its implementation in surrounding school districts. Noting its benefits, specifically to increasing grades and student-teacher communication, administration had no issue paying the $2 per student fee to access the software.
Despite persistent scheduling errors early-on, Donovan is satisfied with how flex has progressed  and how easily students and teachers adapted. Just last week, only a little over 100 students remained unscheduled, in a school of 3,100.
"That's fantastic," Donovan said.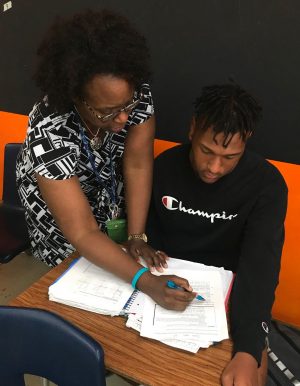 The complaints from students are few, and most see its value and importance. The daily program replaced the weekly Advisory program that had been in place for years.
Claire Moreira, a junior, said "I like flex because it gives me a break in between classes to regroup and get more one-on-one help if I'm having any difficulties in class."
While sophomore Ivan Yang agrees, he also enjoys flex from a social standpoint, saying it not only gives him an advantage to catch up on work, but also provides the option to hang out with friends.
Students are also appreciative that flex allows them to meet and work with group members they might be collaborating with on a class project.
Yang is also satisfied that flex replaced Advisory because, "We won't be wasting our time, unlike Advisory last year where students were not able to seek help."
Aidan Coleman, a junior, has one request. "I'd like to see students given the option to override a teacher scheduling them if they have a legitimate reason to do so," he said.
Sophomore Audrey Hinh understands the purpose of flex, but not the need for Mentor Monday every week. "I believe meeting with our 'Mentor Monday' teachers every other week or less would be more sufficient, as everyone schedules themselves. Everyday during flex on Monday I don't get anything done, because I'm not allowed to go anywhere else."
Moreira would like to see "more fun classes, like the yoga one that we have."
All three are goals Donovan aims to achieve next year. If flex runs smoothly as the new year begins, he plans to make Mentor Monday only the first and third Monday of each month, as well as letting students change their schedule themselves during the week. However, he remains wary of students taking advantage of that freedom. He also wants to budget money for enrichment, making sure there are funds to support any extension idea a teacher proposes.
Positive reviews also come from the teacher side. Joann Manes, a CP and Honors Chemistry teacher, loves they ways flex lets her interact with her students. "Flex allows the opportunity to work in smaller groups with the kids to really focus on where their needs are, so if they're missing material they can make it up, and if they don't understand material, I can support them with it," she said.
She continued to say she's seen an absolute improvement in grades. "Especially with block, it's been helpful that they can catch up on periods missed that are actually double periods, which is important when making up a lab, a test, or an assignment."
On the other hand, Manes expressed frustration at electronic use during her flex. "I don't mind if they don't have work in my class, or if they're doing work in other classes, and I'm even willing to help them with that work, but I don't want them on computers or phones playing games."
An additional and larger issue she had is students showing up late to flex, or not showing up at all. Karen Robinson, a math teacher, expressed similar frustration at this issue, as well as students coming unprepared and not wanting to work.
She said, "A student will come to my flex saying, 'Oh I don't have you for class today so I didn't bring my stuff.' They asked to come to my flex to get work done and we were going to use their notebook as a jumping off ground with their materials, their notes, their practice problems, but they don't have any of that. It puts more pressure on me as a teacher."
Donovan also wants to tighten down on the issue of kids not utilizing flex. Already, there is a code in flex attendance called "Present not Active," so the student can be questioned as to why they weren't involved in any work. He said he wishes flex could be interfaced with Powerschool, and administration is looking into a program that does so, called "Clever," but currently, there is no way to regulate or discipline absenteeism in flex.
Robinson further said, "I can't have students scheduling me to work with me, and then not wanting or being able to work. I have too many students having too much difficulty in my classes to lose any slots. I need those slots for other students, and even then I still find myself running out of space."
Donovan said "Math and English are capped at 15 because they're our hardest subjects. If we  increased it to 30, there is no way for teachers to be able to help everybody, but 15 allows for concentration on each student. And if a teacher wants to, they can override their max."
Administration also set a rule that teachers with any students under a 75 in their class need to be booked, but Robinson also finds this problematic. "I have 130 students, over half of them are students with special needs. With a majority of my kids struggling in class, I find myself booking only under a 70."
Robinson believes "Flex simply isn't enough to assist the students that routinely don't perform well."
Donovan also wants to correct any "teacher operator error." He has noticed "if a teacher needs a student but they're booked for someone else, that teacher will re-book that student. We need to get better at that."
Robinson agrees. "Teachers are fighting over kids, and that has to stop," she said.
To the structure of flex, there will be no changes. "When we begin next year, we'll shut down self scheduling for a bit, get the freshman into it, the teachers reacclimated to it, but we're for sure going to start looking into what actually goes on in flex," Donovan said.
The administration has a Memo of Understanding agreement with the teacher's union that teachers do not have to prepare for flex, nor teach. They are to help students who don't understand a concept or skill, much like they would if a student stayed after school for extra help. Administration cannot evaluate a teacher during flex, but can check on compliance with the MOU.
"Flex was put into effect with student success in mind," Donovan explained. "If we've increased a students willingness to ask for help, and allowed them to receive the help they need, then we as teachers have accomplished everything we aim to do."
About the Contributors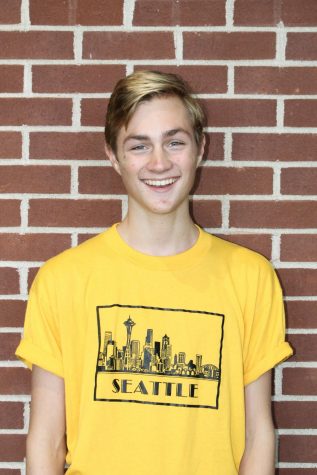 Erik Wallin, Staff Writer
Currently, I am involved in the Danbury High School Theater program. I am always up for a conversation so journalism was the perfect opportunity for me....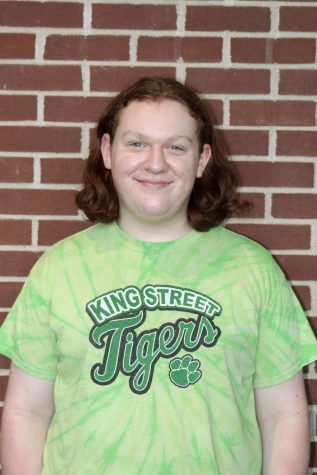 Jake Goodwin, Staff Writer
I think journalism is just so interesting; I'm fascinated by the influence it has over society and people. I also find intriguing how journalism has...