Boys Indoor Track team looks to continue momentum into Nationals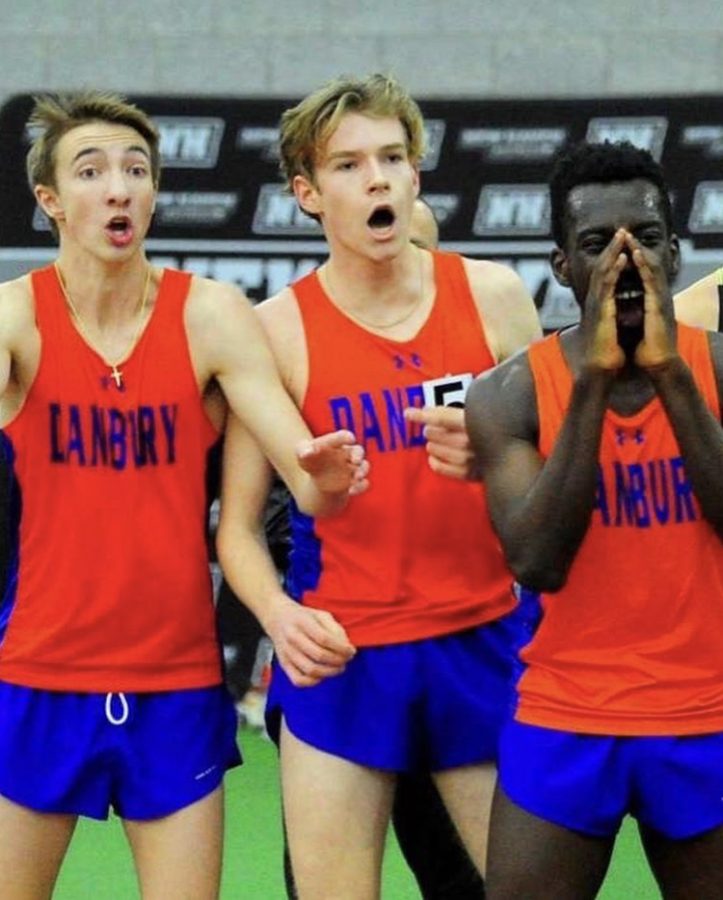 The Danbury Boys Indoor Track team finished 11th (out of 22 ) on February 13, during the Class LL Championships. The boys accumulated a total of 18 points during the competition, but could not keep up with the likes of Hall, Ridgefield, and Conard who all tallied over 40 points.
During the meet, several Danbury runners placed highly in many events. Senior Jacob Hefele placed fifth in the 1600 meter with a time of 4 minutes and 22 seconds. Junior Johanse Martinez finished third during the 55 meter hurdles with a time of 8.21 seconds. Fellow Junior, O'Neal Kpodar, finished closely behind in fifth with a time of 8.48 seconds.
In the team events, Danbury also placed in the upper section of the standings. In the 4×200 meter relay, Danbury placed seventh with a time of 1 minute 36 seconds. Danbury's runners for that event included Senior Jaden Cazorla, Junior Luka Santos, Sophomore Kyle Thomas, and Sophomore Scott Gersten.
Danbury also placed eighth in the 4×400 meter relay, with a time of 3 minutes 47 seconds. Danbury's runners were Junior Glenn Addotey, Senior Dylan Rosemark, Sophomore Christopher Twombly, and Senior Jack Watson.Danbury's top performance in the group competitions was during the 4×800 meter relay. They took second place finishing behind Conard with a time of 8 minutes and 14 seconds, losing by .02 seconds.
Looking back on the season as it winds down, Coach Robert Murray is pleased with how his team performed this year. He claimed that it "[was] the together attitude of the whole team," and the fact that, "[they] had 39 student athletes qualify for The FCIAC Championships," that being more than half their roster.
He believes that his best runner this year was Jaden Cazorla, "who ran the [second best] time in Danbury High School history in the 300 m…which qualified him for the national championship." 
With the season winding down, Senior Dylan Rosemark reflected on his final season of indoor track. He feels that running indoor track has affected his high school in a positive way, and "it has kept [him] on track and focused towards a common goal shared by [his] entire team." 
When focusing on his senior season in general, Rosemark felt that his favorite memory from this past year was, "[his] team [winning] FCIACs in the 4×800 relay. It was a great experience to finally become FCIAC champions."
Rosemark said that his senior year has stuck out in that, "[he feels] put into a leadership position. I am able to guide the younger guys and give them advice not only on training but on life in general."
Upcoming for Rosemark and the rest of the boys is The New Balance Indoor Nationals from March 13-15. 
About the Writer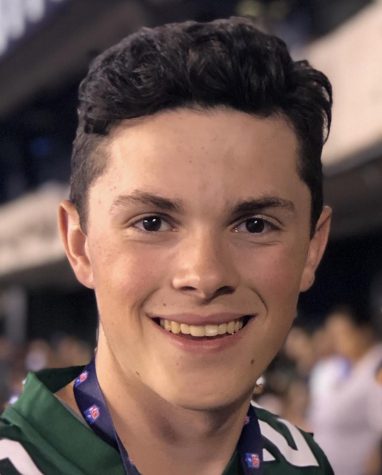 Aidan Garvey, Sports Editor
While playing sports throughout my life, I fell in love with not only the physical activity and team aspect, I also came to enjoy the journalistic aspect...