Football meets golf in "The Match II"
Football and Golf. One is America's most physically violent sport, the other, debatably the least. The two sports were not meant to intertwine. But on May 24, they will.
Two of football's greatest quarterbacks of all time, Tom Brady and Peyton Manning. Will playl two of golf's greatest, Tiger Woods and Phil Mickleson, for a $10 Million prize, which will be used towards COVID-19 relief.
With Manning teaming up with Woods, and Brady joining Mickleson, the four world class athletes will tee off at 3PM. They will play at Medalist Golf Club in Hobe Sound, Florida.
This match is the sequel of Tiger and Phil's original duel, titled, "The Match" in which Mickleson won $9 Million, on a makeshift par-3 playoff hole. That Match took place 18 months ago, in November of 2018, in Las Vegas.
Now "The Match II" travels cross-country to East Florida, just minutes from Woods' current residence. With Brady now playing for Tampa Bay, the two Floridian residents will face off in their own state.
Manning and Brady, although not professionals, are not strangers at a golf course. Brady posts a 8.1 handicap, and Manning slightly edges him out with a 6.4. 
Mickleson, after winning the last head-to-head bout, feels confident in that, "Tom [Brady], and [him] are going down to [Woods'] home course, and [they are] going to defend [their] title again. And there are no excuses".
The trash talk is not one sided however. In an online press conference between the four competitors, Wood's decided to wear his green jacket, the reward for winning the annual master's tournament, as a blanket to mock Mickleson, who has won three Masters tournaments, to Woods' five.
This event is only the second televised golf event since the COVID-19 shutdown, only preceded by a match between Dustin Johnson, Rory McIlroy, Rickie Fowler, and Matthew Wolff on May, 17. 
"The Match II" can be viewed on TNT and TBS at 3 PM ET, on May 24, and both the golf, and football world will surely be watching.
About the Writer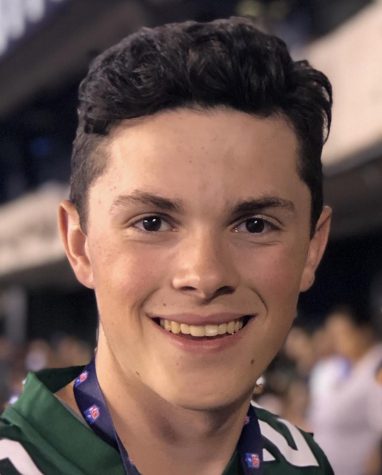 Aidan Garvey, Sports Editor
While playing sports throughout my life, I fell in love with not only the physical activity and team aspect, I also came to enjoy the journalistic aspect...