Aidan Garvey breaks down Men's March Madness 2021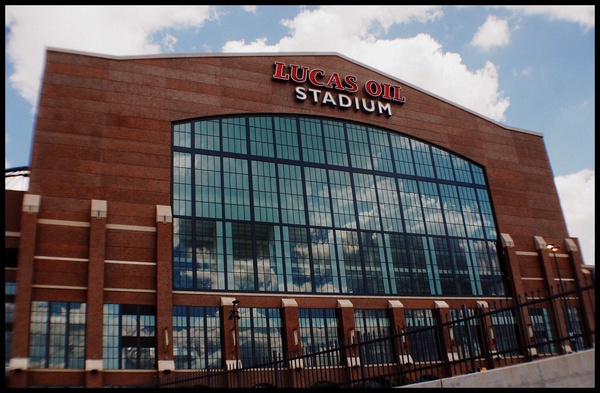 One of the first sporting events to be cancelled in 2020 was the NCAA tournament for Men's Basketball. However, in 2021, March Madness will make its return after 2 years. The return of the beloved tournament gives College Basketball fans around the nation a breath of fresh air, as the best time of the year is back.
As always, the First Four will kick off the NCAA tournament. In previous years, the First Four played on Tuesday and Wednesday, after Selection Sunday. However, this year the First Four will all play on Thursday, Mar. 18.
The First Four Matchups for 2021 will be as follows…
Norfolk State vs. Appalachian State; Drake vs. Wichita State; Texas Southern vs. Mount Saint Mary's; UCLA vs. Michigan State.
After the First Four concludes, play will begin in the first round for all 4 regions. The First round will begin play on Friday, Mar. 19, and last through Saturday, Mar. 20.
WEST REGION
Favorite: Gonzaga Bulldogs (1 seed; 26-0)
It is very hard to argue with perfection, and perfection is what the Gonzaga Bulldogs bring to the table. Entering the tournament with a record of 26-0, Gonzaga is the favorite to win the entire tournament. The Bulldogs odds are set at +210 to win the National Championship, and looking at their roster, it is easy to see why. With forward Corey Kispert averaging 19.2 PPG (points per game), coupled with forward Drew Timme following closely behind him averaging 18.7 PPG. Gonzaga also thrives on the defensive side of the ball, only allowing 85.7 points per 100 possessions. Gonzaga is expected to easily roll through the West and into the Final Four.
Contender: Kansas Jayhawks (3 seed; 20-8)
The University of Kansas Jayhawks come into the 2021 tournament as the 3rd seed in the West. Although they are not the powerhouse that Gonzaga is, I believe Kansas has what it takes to last deep into March and even into early April. Kansas is lead by Forward Ochai Agbaji, who is on the court A LOT, 33.5 minutes per game to be exact. In the extensive period of time, Agbaji averages 14.2 PPG. However, Forward David McCormack is not to be forgotten. McCormack only trails Agbaji in PPG with 13.4, along with an impressive 6.1 RPG (rebounds per game), and a free throw percentage of 80.2%. This tandem, accompanied by Forward Jalen Wilson, who collects 8.2 RPG, will be key to Kansas' success in the coming weeks.
Sleeper: Oregon Ducks (7 seed; 20-6)
Sitting at the 7 seed, The Oregon Ducks are easily a team that I could see in the Sweet 16, or even the Elite 8. The Ducks finished first in the PAC-12 this year, with a 20-6 record. Their roster has been racking up eccentric offensive points this season, with both Forward Eugene Omoruyi, and Guard Chris Duarte, averaging 18.7 PPG. Oregon's one concern is their defense. While not abysmal, the Ducks simply do not have a defense that can shut down a high scoring team like Gonzaga. This predicament puts pressure on their offense to perform every night to have a fighting chance for victory.
EAST REGION
Favorite: Michigan Wolverines (1 seed; 20-4)
It is hard to argue with a number one seed, especially when they finish the season at 20-4. The Wolverines Basketball team made up for their Football team's lackluster season, clinching their first 1st seed, since 1993. Michigan has +650 odds to win the tournament and it is well deserved. The squad finished first in the competitive Big 10 conference, and proved themselves as a threat in March. Michigan's biggest strength has to be their rebounding. Three players average over 6 RPG, led by Center Hunter Dickinson, who couples his rebounding with 14.2 PPG. The big freshman will be the Wolverine's key to going deep into the tournament. Dickinson is not alone though. Isaiah Livers, proves himself as another scoring threat, averaging 13.1 PPG. With the high scoring offense that Michigan possesses, the Wolverines could have what it takes to make a National Championship run.
Contender: Brigham Young Cougars (6 seed; 20-6)
With a contender normally being the 2-4 seed, the number 6 BYU Cougars were not a team that you probably thought about making a run this year. However, BYU has an identical true shooting percentage with Michigan, and when you couple that with a better defensive average, the Cougars should have all the respect in the world going into the tournament. Guard Alex Barcello, leads the Cougars with 15.9 PPG, and is fantastic at the free throw line, posting a 85.6% free throw percentage. BYU has 3 other players who shoot above 80% from the line, so any bit of advice for opposing teams would be to foul as little as possible.
Sleeper: Connecticut Huskies (7 seed; 15-7)
The Connecticut Huskies have always excelled in Basketball, however the Men's team has taken a few years off. Now, the Huskies return to the tournament for the first time since 2016, and they're hungry for a shot at the National Championship. Guard James Bouknight, will be key for a UConn run. Bouknight missed a month and a half due to an elbow injury, however the Sophomore still averages 19 PPG, along with 5.7 RPG. Fellow guard R.J. Cole also contributed to UConn's point scoring, coupling 12.3 PPG with 4.4 APG (assists per game). The Huskies will have stiff competition with 2nd seed Alabama, who they will likely face in the Second Round. However, if they can defeat Alabama, and BYU, then there's no reason the Huskies can't return to their first National Title since 2014.
SOUTH REGION
Favorite: Baylor Bears (1 seed; 22-2)
Baylor is the epitome of "shoot to win". The Bears post a True Shooting Percentage of nearly 60%, 59.8% to be exact. Guard Jared Butler, leads the Bears in PPG with 17.1 along with averaging 2 steals per game. When pairing him with MaCio Teague (16.2 PPG) and Davion Mitchell (14.1 PPG), the Bears offensive attack just becomes that much more lethal. Baylor is +600 to win it all. Pair the offense with a powerful defense, and Baylor looks to be going deep into March.
Contender: Arkansas Razorbacks (3 seed; 22-6)
Arkansas is a threat to every single team in the South, even Baylor. With a defense on par with Baylor, and an offense that can compete with top programs across the country, Arkansas is not a team to be messed with. The offense, led by Moses Moody, who averages 17.4 PPG, and a free throw percentage of 81.7%, promises to put up countless points on opponents. While the offense does their damage, the defense prevents any points against, only allowing 86 points per 100 possessions. This offensive and defensive combination provides Arkansas with a great chance to make a run for the final four, even making it past Baylor.
Sleeper: North Texas Mean Green (13; 17-9)
Defense will be the sole reason why the Mean Green can make a surprise run this March. Only allowing 86.4 points per 100 possessions, just might propel them past Purdue and likely second round opponent Villanova. However, when they likely meet Baylor in the Sweet 16, they will need help from the offense. Javion Hamlet has played exceptionally well with the ball in his hands. Hamlet averages 15 PPG, and posts an astounding 87.5% free throw percentage. It will be his offensive performances that will carry North Texas past tough competition, and keep their chances alive later in the month.
MIDWEST REGION
Favorite: Houston Cougars (2 seed; 24-3)
Traditionally, I would put the number 1 seed as the favorite, however I simply cannot put Houston below Illinois. Houston simply has a great team throughout the roster. On offense, Quentin Grimes averages 18 PPG, followed by Marcus Sasser with 13.7 PPG, and DeJon Jarreau with 11 PPG. The trio handles Houston offensively, however Houston's main advantage is their defense, which might be the best one in College Basketball. On defense, Houston only allows 77.4 points per 100 possessions. This top rated defense is what will place Houston above the competition and propel them towards what I think will be a National Championship appearance.
Contender: Illinois Fighting Illini (1 seed; 23-6)
 Illinois, fresh off a Big 10 Title, will now go for a second title this year. The Fighting Illini are the number one seed for a reason. The high powered offense led by Ayo Dosunmu, who records 20.7 PPG, will have a field day. Illinois will not likely face a good defense until the Sweet 16, and that will benefit them greatly. However once they face a team like Houston, or even Tennessee who strives on defense, their defense will have to match in order to maintain a fighting chance at the Final Four.
Sleeper: Liberty Flames (13 seed; 23-5)
When googling Liberty University, it reads that people also ask "Is Liberty University a real university?". Despite this concerning question, the private school in Virginia always puts together a quality basketball team. Despite having a low national ranking (87), Liberty should not be underestimated. With a high true shooting percentage at 61.3%, coupled with a good defense that only allows 87 points per 100 possessions, Liberty's presence should not be taken lightly. With Darius McGhee leading the offensive charge with 15.6 PPG and 4.4 APG, the Flames have a good chance of surprising some teams with quality upsets.
Even with the most extensive amount of research, nothing can 100% be predicted. But the teams above should still be around come late March, so fans should definitely keep an eye on them.