The Latest US Airport Shut Down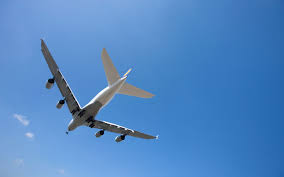 On January 11th, 2023, airports around the United States shut down due to an FAA system outrage or a so-called glitch in the system. It was reported that the glitch happened at around 3:28 am and all airports were backing in and running by the next day. FAA stands for Federal Aviation Administration, it is a part of our federal government that's responsible for controlling all aircraft in the United States. Around 21,000 flights were scheduled to take off on the 11th but because of this outage and shutdown, more than 9,000 flights were canceled and more than 1,400 flights were delayed. Most of the flights that were canceled or delayed were from America Airlines and Delta.  Delivery companies like FedEx, UPS, and DHL all depend on airplanes for shipments, also experienced some issues and many people received their packages later than usual due to the shutdown. 
 An Associated Press on WGCU reported that the White House said there is no evidence of a cyber attack and that President Biden claims that he has directed the department of investigation to investigate the cause of the shutdown. 
It has been a few weeks since the airport shut down and all airports have gone back to normal. The FAA system seems to be running great and hasn't had any more problems or any other glitches