Students pleased with revival of ASL course
Hang on for a minute...we're trying to find some more stories you might like.
To the delight of students, the American Sign Language class has returned from a year of absence, with a new teacher.
Taking the place of former ASL teacher Mary Silvestri is DHS alumni Jessica Prunty. Last year, the ASL class was not offered because there were no teachers available to teach the class. This was until Prunty was hired and brought the class back.  
Department Head Patricia Gonzalez said it was difficult keeping the class, stating "the intention has always been to offer ASL; however, when the former teacher, Mrs. Silvestri, retired it was very difficult to find a qualified replacement in the district."
Prunty is a DHS graduate and took the class during her senior year when Silvestri was the teacher. It was during this time that Prunty became inspired by Silvestri to learn sign language.
Besides DHS, Prunty previously taught in the Bronx, but now teaches at every school in Danbury except for Park Avenue and the Reach & Endeavor programs.
Gonzalez is pleased with the introduction of Prunty to the ASL class. Gonzalez said, "We have been very fortunate to have Ms. Prunty as our new ASL teacher, [and have her] following in her mentor's footsteps."
Prunty does not take credit for bringing back the ASL class, saying that "the class was off the schedule for one year because there was no one able to fill in the position. I wouldn't take the credit of it being revived."
However, she is joyful that it has returned.
With the return of the ASL class, Prunty was met with an overwhelming amount of students that wanted to be a part of the reemerging class. She said that "( Principal Dan Donovan ) told me that there was over 100 students that wanted to take ASL."
Due to the high demand to take the class, senior Jenna Elste said, "If you get into the class you are lucky because there are other students who wish that they could have gotten into the class."
Elste is one of the many motivated students in the class. She enjoys being part of the class and working with Mrs. Prunty. Elste said, "I strongly recommend this class to all highschool students who are willing to learn and participate"
The number of students who wanted to be part of ASL was also influenced by the fact that ASL can now fill the language requirement. In reference to this, Prunty said "I'm happy that ASL is now part of the language requirement; I'm glad to see Mary Silvestri's hard work paid off."
"It's like English and French, it's another language," said Prunty. When learning sign language, Prunty thought it was "a beautiful language and very different from English. People think that they are signing English but it's really not. It has different grammar and syntax." She emphasized that sign language is "not signing English."
With teaching a class comes difficulty, Prunty said. "It's difficult to have students not talk. It's a struggle because they tend to talk all day and now they have to be quiet and sign." But with difficulties in the classroom there is an importance. Prunty says that "people learn to communicate with others who are hard of hearing."
A student of Prunty's, who is deaf,  freshman Raudy Grullon, took the class "to socialize and be able to tutor the kids in the classroom." Grullon joins Prunty during her days of teaching and says that "she is improving her sign language as we go."
Prunty agrees saying that "even now I'm still learning."
Now that the ASL class has returned with a new teacher. Students now adapt to a new way of receiving information, or as Prunty puts it: "Their eyes become their ears."

About the Writer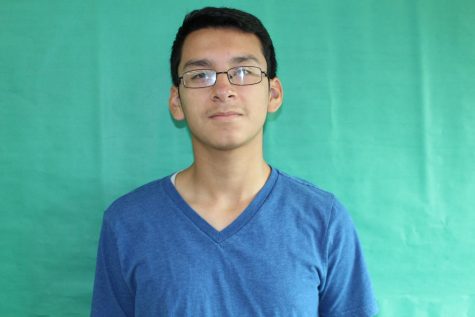 Jerick Gonzalez, Staff Writer
As the world becomes increasingly interesting, my interest in journalism had also increased. I realized that history was being made everyday. I wanted...