Taylor Swift's 'reputation' is her most personal record yet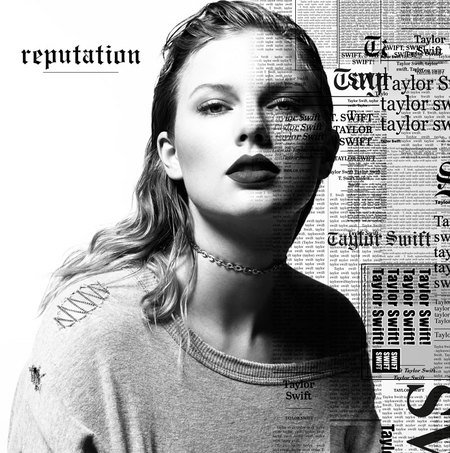 Taylor Swift's much anticipated sixth studio album, reputation, dropped Nov. 10. According to Billboard, it sold 700,000 copies on the first day of its release and broke the record for the fastest album to hit No. 1 on the U.S. iTunes chart with a whopping six minutes.
Swift usually releases an album every other year, but this time she left fans waiting three years. She wanted her album to go above and beyond her last record, 1989, which took home the Grammy for album of the year. Swift had worked to make 1989, "sonically cohesive," which was a criticism she received for her record, Red, despite it being a fan favorite.
During her three year break, Swift stayed off the radar, rarely posting to social media. However, during this long hiatus, her reputation hit an all time low. Old feuds were reignited and new ones emerged; haters name called her a "snake" and even declared the singer to be "dead."
reputation follows a linear journey; it starts with Swift letting out her initial anger, frustration, and rebellion, then it explores what life looks like when she disregards what others are saying about her. It ends with the clarity and peace of finding love on her own terms.
Swift paints a realistic picture of adult relationships and struggles. Nothing is romanticized. Swift is over daydreaming about finding love; she's taken back control of her life and just happened to find love along the way.
The lead single, "Look What You Made Me Do" was met with mixed reviews: Swifties, hardcore Taylor Swift fans, loved it, but many thought it was only an introduction to a whole album of accusations and self-pity, in other words, another instance of her "playing the victim." However, critics were met with a surprise with the release of this LP.
reputation is Swift's most personal, mature, and sonically cohesive album yet. Each song is deeply introspective and doesn't tell anyone's story but her own. Swift draws a line between the media's perception of her and her own reality. She experiments with new sounds, while still retaining the brilliant lyrics that make a Taylor Swift song.
Swift has led a strong career and has released an LP that challenges its predecessor, 1989. Afterall, the only person that can rival a Taylor Swift album is Taylor Swift.
         For a more in depth look into the album, here's a track by track review of each song:
…Ready For It?
This is the second single off the album and is the perfect opener. It alternates between a rap verse and a catchy, upbeat chorus. Swift's vocals soar as a heavy beat drops. It's the perfect anthem for taking a jog, dancing at a party, or just driving down the highway.
End Game (feat. Ed Sheeran and Future)
In this collaboration with Ed Sheeran and Future, Swift sings about wanting someone to be her "end game," while acknowledging her "big reputation." The album's theme of "reputation" is expanded as all three artists mention their reputation: Swift chants "you and me we got big reputations"; Future raps "I got a reputation… that don't precede me"; and Sheeran, who Swift previously worked with on "Everything Has Changed," sings "reputation precedes me, in rumors I'm knee deep." Sheeran even pays homage to his debut single, "The A-team," when he sings out "be your a team now" during the bridge. This is another great track made even stronger by the two featured artists.
I Did Something Bad
Just like the misleading headlines bearing Swift's name, this song title is deceptive. Rather than an admission of guilt, it's an inside look at Swift's side of the story; it's her survival guide to the brutal world of the media. She's not apologetic; instead, she's acknowledging her reputation and embracing the freedom that comes with not caring about it anymore. The track opens with the calculated plucking of strings then escalates into a heavy beat as Swift sings, "They say I did something bad, but why's it feel so good?" It's a darker sound and arguably one of the strongest tracks on the album.
Don't Blame Me
The sound of this track is nothing like Swift has ever done before. It begins with a backdrop of harmonized humming followed by a dark, echoey verse as the beat starts. It then explodes into a low, gospel chorus of layered vocals singing, "Don't blame me, love made me crazy, if it doesn't you ain't doing it right." Similar to "Clean" from Swift's previous album, "Don't Blame Me" compares love to a drug addiction. It's blanketed in religious imagery to juxtapose the drug theme. The highlight of the song is the bridge, which goes into an a capella choir followed by Swift's belting. This song is haunting and dramatic; it's definitely a fan favorite.
Delicate
While the songs before this were more of a scream, "Delicate" is the first whisper. This track is reminiscent of the 80s synth pop of 1989 and uses a vocoder to layer harmonies that create chords. Swift's expert lyrics are showcased as she describes the wariness at the beginning of a new relationship. The song is tied into the album's theme with the lyric: "My reputation's never been worse, so you must like me for me."
Look What You Made Me Do
This is the first single off of the album; it was her comeback song. It's rooted in anger and revenge, as she takes ruthless shots at her enemies. While it's not her strongest piece, it was accompanied by an epic music video loaded with hidden messages. The video even brought back older versions of Swift from previous "eras" (what Swifties call each time period after an album drops). This is the track that convinced people that they were in for an entire album of revenge schemes. However, there's nothing on the record that's anything like "LWYMMD"; the album tells a much stronger narrative.
So It Goes…
In this EDM track, Swift recounts a relationship where all the pieces fell "right into place," despite the two of them doing "a number" on each other. The song is dark and intimate. It's not as catchy as most of the other songs and is easily forgotten when sandwiched in between more memorable tracks.
Gorgeous
With the third single of the album, fans were given hope that the old Taylor isn't really dead after all. The lyrics could've been pulled from any of her older albums; they're playful, catchy, and even mention her infamous cats. It's another relatable song about crushing on someone, bridled with the unfiltered remarks that come with drunkenness.
Getaway Car
This is another favorite off the album and could've easily been the lead single. It's a throwback to "Style" from 1989. The song is very retrospective and details a relationship that was doomed from the start. Swift met someone while on the run and in turn, ended up running away from him. It features an epic hook that leads into a brilliant chorus of 80s synth pop; it's catchy and relatable without being cliché.
King of My Heart
This track has hints of EDM with its synth sound and reliance on a heavy beat. It's another catchy song that could've been off of 1989. In a Secret Session broadcast on iHeartRadio, Swift said she wanted each part of the song to "seem like its own phase of a relationship… like they were getting deeper and more fast paced as the song went on." She chants through a vocoder, "And all at once, you are the one I have been waiting for. King of my heart, body and soul."
Dancing With Our Hands Tied
This EDM track could easily be danced to at clubs, played at parties, or cranked up to full volume on a long, midnight drive. It tells the story of falling in love at 25 amidst the brutal world of the media and builds on the album's theme of finding freedom regardless of any reputation the tabloids paint.
Dress
This is love song to rival the intimacy of "Wildest Dreams", from her 1989 track. It's deeply personal and it is the perfect soundtrack to fall in love. The synthesized vocals sing a chorus of "Ahs" that perfectly convey the captivation that comes with love. One of the best lyrics is "If I get burned, at least we were electrified."
This Is Why We Can't Have Nice Things
From the whimsical bells to the dramatic sound effects, this has Jack Antonoff's production written all over it. Swift compares betrayal to breaking "nice things"; she chants, "This is why we can't have nice things… Because you break them, I had to take them away." It's a fun, ridiculously theatrical track with the attitude of "Better Than Revenge," the blows of "Bad Blood," and the sheer sass of "We Are Never Ever Getting Back Together." Besides the Gatsby reference, the highlight of the song is Swift's delightfully over-the-top cackle at the bridge.
Call It What You Want
This is the fourth and final single released before the album dropped. It was accompanied by a lyric video upon its release. The pop ballad is reminiscent of the sounds of 1989 with its echoey "Ohs" in the beginning. The titular lyrics "call it what you want" are a jab at the tabloids; they can call this relationship whatever they want, but only Swift knows what it really is. It's another sweet love song; she's come to a point in her life where she can be happy regardless of what others are saying about her.
New Year's Day
In this refreshing ballad, Swift captures the aftermath of a New Year's party; it's the calm after the storm, the sense of clarity that comes after a long battle. It's about the person who's willing stay after the excitement of the party, who's in it for the long run. It's a love song rooted in reality. The track is accompanied by piano and Swift's own simple harmonies. It sounds like an unpolished demo with its rawness and honesty, but it's arguably one of the best songs on the album. It showcases the normalcy in Swift's life; just like every other hungover person on January 1st, she's stuck cleaning up the mess from the pervious night. Her genius is how she's able to take seemingly mundane events and elevate them to monumental status; she invites people into these intimate moments and allows them to make her story their own. The best lyric of the song is when Swift sings, "Hold on to the memories, they will hold onto you… and I will hold onto you."
About the Contributor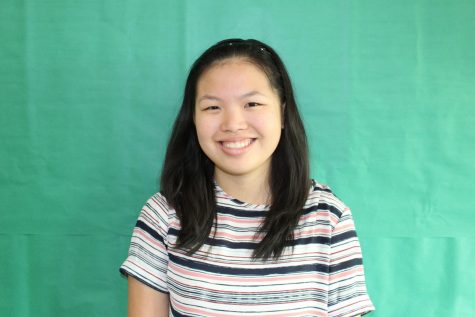 Gillian Brown, Staff Writer
For as long as I can remember, I've always had a love for writing. Whether it be creative writing, poetry, or nonfiction, it's always been an outlet...