Humans of DHS: Francesca Dattilo, Italian teacher
Hang on for a minute...we're trying to find some more stories you might like.
Editor's note: Modeled after the popular Humans of New York social media accounts, we have started a Humans of DHS feature to bring attention to individuals in our community. Here is our first. If you have a suggestion for someone to be featured, please let us know in the comments
Where you know her from: Teaches Italian I, II, III, and IIII Honors
"When I was in Italy I used to go to places all the time; so [coming to the United States] was more of an adventure. I saw it as 'I can do this.' People used to ask why I was so weird because I always touch people but then I learned that if I walk and smile at people, people smile at you, too … We're all the same no matter where we come from; like I might eat more pasta, but in reality, we're all more similar than different."

About the Writer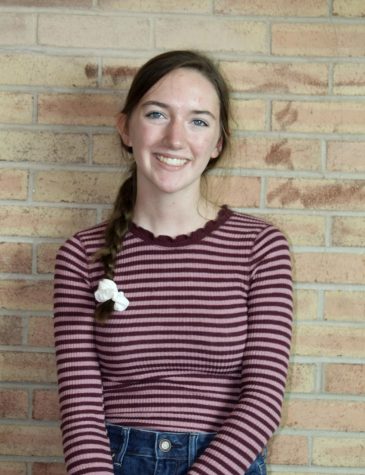 Shannon Ahearn, Editor-in-Chief
After three years of working on the paper, I'm excited to complete the fourth as Editor-in-Chief. I've always had a passion for writing and, although...