Review: Vance Joy makes comeback with 'Nation of Two'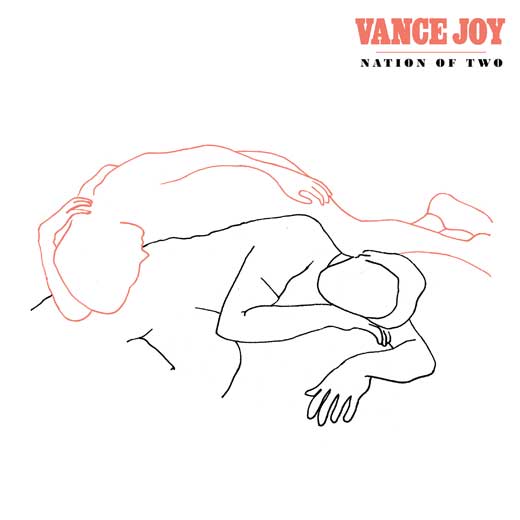 Hang on for a minute...we're trying to find some more stories you might like.
Vance Joy is back with his sophomore album, "Nation of Two," which dropped Friday, Feb. 23. The concept album tells the story of two lovers and the relationship that develops, cataloging each up and down. Joy said on Twitter that to him, the LP "describes a perfectly self contained universe … A relationship that helps give you your bearings."
The lead single, "Lay It On Me," is reminiscent of the powerhouse, toe-tapping anthems from his debut record such as "Fire and the Flood" and "Mess is Mine." It starts with a simple hook and lone guitar, then builds with a strong drum beat. The chorus intensifies with Joy's layered vocals and signature soaring trumpet as he declares, "Your love's always finding me out."
The Australian singer-songwriter first rose to international fame with his hit single, "Riptide," from his 2013 EP. He released his debut album, Dream Your Life Away, in 2014, which peaked No.1 in Australia and reached the top 20 in the U.S. Joy eventually became the opening act for Taylor Swift's 1989 World Tour.
It's easy to get swept away in Joy's music. His voice is raw and imperfect, but thoroughly honest. With the rise of autotune and electronica, it's refreshing to hear tracks that feature a beautiful collage of harmonies and acoustic instruments. Not a single cadence or strum is lost in production.
Joy is an expert storyteller. He holds onto small, intricate details and invites listeners into personal moments. He recalls a bike accident in "Little Boy" and a movie date in "Bonnie and Clyde," noting the "handles in the air" and "dry mouths" from the popcorn.
"
Joy's songs somehow sound nostalgic with the first listen, yet stand out as completely original. They're not just lyrically strong, but sonically innovative."
Joy returns to his ukulele roots with playful tracks such as "Saturday Sun." A clear standout is the upbeat "We're Going Home," which features banjo, an instrument that automatically raises a song to top-notch status.
The delightful "Take Your Time" chronicles the "waves that don't ever rest" in Joy's lovesick mind — a nod to the oceanic theme in "Riptide." "Like Gold" is a quiet, but catchy folk song that invites audiences to join in on the chorus of "oh's."
Love ballads such as "I'm With You," "Alone With Me," and "Crashing Into You" are sung sweetly, accompanied by a soft, finger-picked guitar. "One of These Days" is a spectacular climax of banjo, tambourine, horns, and layered harmonies, all held together by a steady drum beat and melodious chorus. The instruments sing to the rhythm of his voice.
Fans of seasoned storytellers such as The Lumineers and Ed Sheeran, or enthusiasts of alternative folk-rock bands such as Mumford & Sons and The Strumbellas are sure to appreciate this record.
Joy's songs somehow sound nostalgic with the first listen, yet stand out as completely original. They're not just lyrically strong, but sonically innovative. The playful ukulele, the soulful guitar, the longing piano, the triumphant trumpet all work to create a masterful sound. Every Vance Joy song is the anthem to driving down the highway, the soundtrack to lazy summer afternoons, the distraction from the mundane tribulations of life.
Longtime fans of Joy will be pleased with Nation of Two and newcomers will be pleasantly surprised by this undeniable talent. Anyone in search of good music can finally end their noble quest. As Joy puts it, "The moment you stop looking … you'll be in the right place."

About the Writer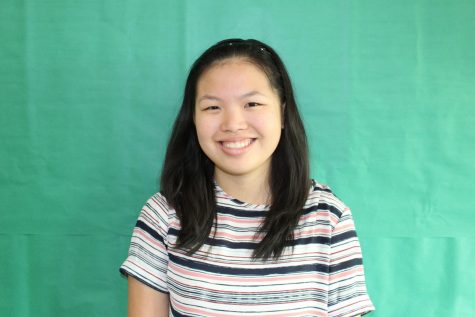 Gillian Brown, Staff Writer
For as long as I can remember, I've always had a love for writing. Whether it be creative writing, poetry, or nonfiction, it's always been an outlet...